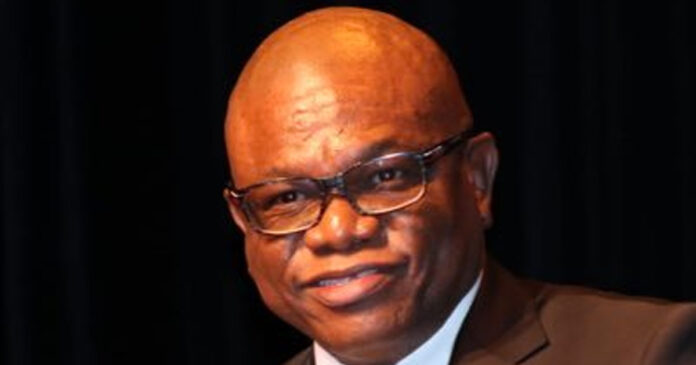 Johannesburg Mayor Geoff Makhubo has sadly passed away from Covid-19 complications, another casualty in Gauteng to the third wave of the coronavirus pandemic that has swept the province like a tidal wave.
Makhubo fell ill with the virus in late June, and was hospitalised on 3 July.
Former City of Joburg mayor Herman Mashaba said: "Shocked to hear of the passing of Johannesburg Mayor, Geoff Makhubo. In these difficult times, we are reminded of how fragile life can be. Our shared humanity will always come before our politics. My thoughts and prayers go to his family, friends, and colleagues in the @MYANC."
Mashaba resigned in October 2019. Makhubo had served since then.
Makhubo was not the only Gauteng mayor to test positive.
On Monday it was announced that Pretoria's mayor Randall Williams tested positive for the Covid-19 virus. He is now working from home.
And on Wednesday, Ekurhuleni's Executive Mayor Mzwandile Masina also tested positive.
In the last 24 hours, a further 460 Covid-19 related deaths have been reported in SA, bringing total fatalities to 63 499 to date, according to the National Institute for Communicable Diseases (NICD).
There have now been a total number of laboratory-confirmed cases of 2 135 246, representing a 30.4% positivity rate.
Gauteng reported 11 721 new infections, the Western Cape reported 2557 and Limpopo reported 2124.
There has also been an increase of 711 hospital admissions in the past 24 hours.
South Africa is ramping up its vaccine rollout – 191 833 vaccinations have been administered in the last 24 hours – 13 948 Johnson and Johnson vaccines and 177 885 Pfizer vaccines.
DA City of Joburg councillor Leah Knott said in a statement on Friday: "The DA in Johannesburg would like to express our most sincere condolences to the family and friends of the Executive Mayor, Cllr Geoff Makhubo, who sadly passed away earlier from Covid-related complications. We hope for peace and comfort for them in this difficult time."