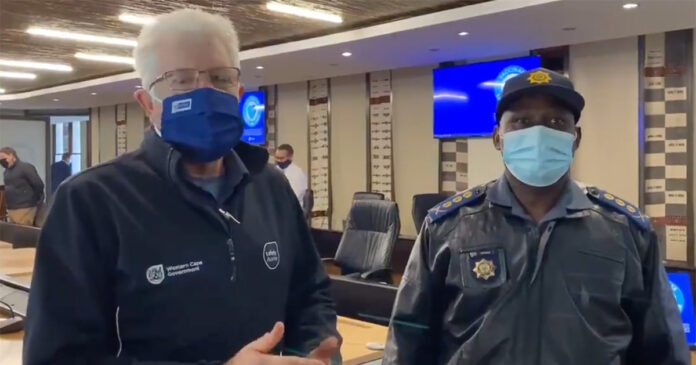 As violent protests, arson and looting tear across parts of the KwaZulu-Natal (KZN) and Gauteng provinces of South Africa, the Western Cape has begun to prepare itself in case the riots spread further west.
The riots, which began in KZN after former President Jacob Zuma was imprisoned for contempt of court, have already claimed 26 lives in KZN, according to the province's Premier.
Despite President Ramaphosa's address to the nation yesterday evening, burning, destruction and looting of shops continued throughout the night. In some towns residents patrolled all night to protect their homes from looting mobs, while out of town small farmers stayed up to protect their livestock. One of many residents told SAPeople: "It is the worst violence I have ever experienced in South Africa. These criminals are running riot and people are really scared. Especially at night!"
To avoid a similar crisis, Western Cape Premier Alan Winde held a special Cabinet meeting on Tuesday morning with the provincial police commissioner, General Patekile, SAPS (South African Police Service) officials and City of Cape Town representatives to discuss the province's preparedness to act in the event of looting in the Western Cape.
1/3 [WATCH] Today I held a special Cabinet meeting with the provincial police commissioner, General Patekile, @SAPoliceService officials and @CityofCT representatives to discuss our preparedness to act in the event of looting in our Province. @WesternCapeGov pic.twitter.com/w4sioOlxjr

— Premier Alan Winde (@alanwinde) July 13, 2021
There have been threats on social media to take the protests to Stellenbosch.
Premier Winde said today: "We have not had any incident of looting as of yet with calm across the province, and full deployment of SAPS in hotspot areas to address any violence should it arise.
"I will remain in close contact with Gen. Patekile, the Joint Operations Centre in the province to ensure the safety of our residents."
Winde reiterated his call for residents to "remain calm, to reject violence and looting, and to respect the law".
Meanwhile on Twitter, to counteract calls for more violence, a hashtag #ProtectSouthAfrica is going viral.
In Limpopo and some other parts of South Africa, social media users have been uploading images saying their town or province refuses to join the looting, and will defend their province or town.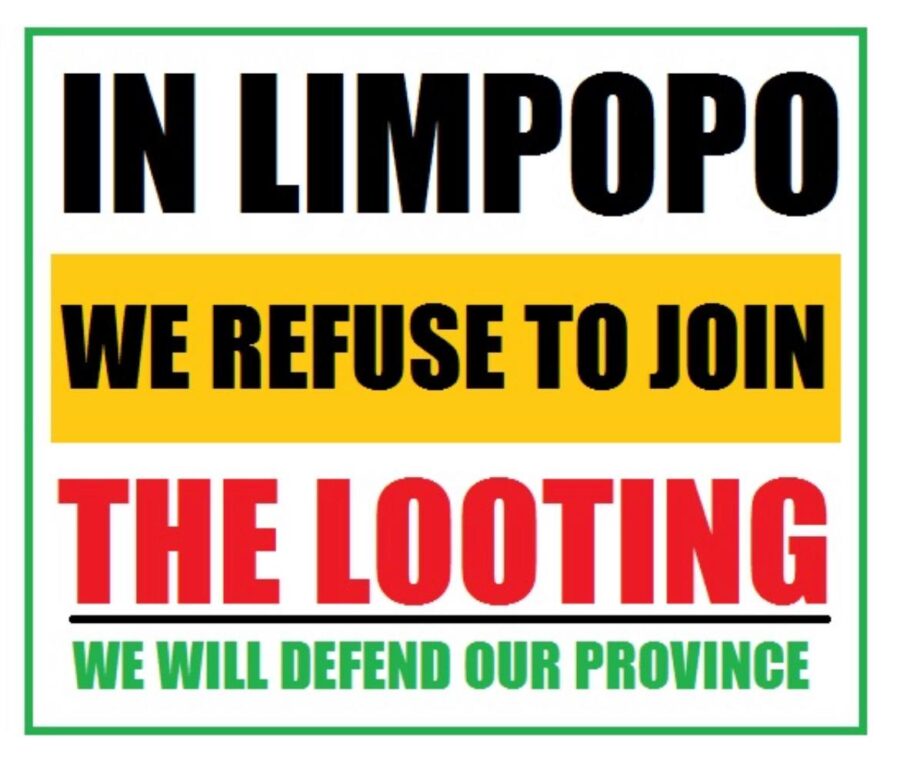 Even in hard-hit KZN, the community groups have been coming together to protect and patrol. The sense of unity amongst many is growing, and a sense that once this is over, it's time to address the underlying problems leading to this behaviour.
"I can't believe how the communities have come together to protect," one Durban mother told SAPeople. "It has been unbelievable the community spirit and bravery of the the men! They blocked roads with cars and stood with guns etc keeping crowds at bay all night!"
A #PrayForSA campaign has also gone viral, with people around the nation… and the world… praying for a safer South Africa.