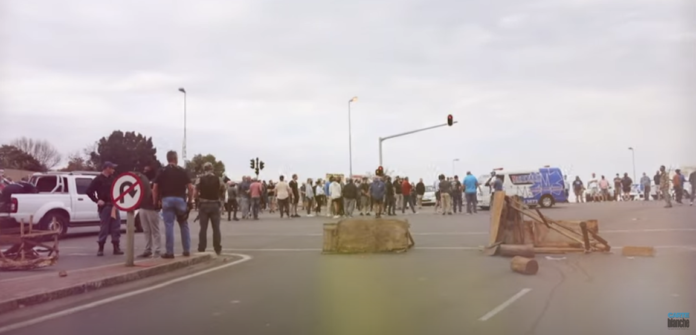 You can watch Carte Blanche on Sunday 25 July in South Africa on DStv Now or stream it overseas in most countries from Tues 27 July on Showmax International. This is what's coming up this week:
As Durban emerges from the smoke and ashes of looting and unrest, deep-seated divisions – economic and racial – have emerged that are spurring suburban communities to defend their territory. Carte Blanche examines how residents mobilised into informal forums, assembling volunteers and barricading roads to secure their food and fuel.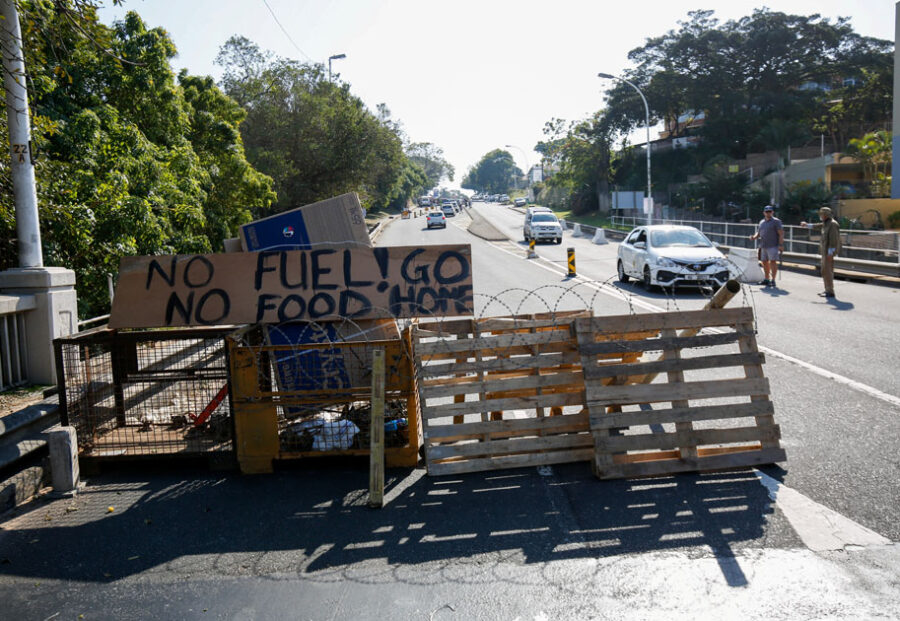 With no visible policing and lives and properties at risk, was the act of residents taking up arms and defending themselves just a normal response to feeling vulnerable and exposed, or the emergence of vigilantism that should be uprooted? (Producer: Carol Albertyn Christie | Presenter: Macfarlane Moleli)
Watch the show overseas | Watch in SA on DStv Now
I N V E S T I G  A T E
What would drive a physiotherapist to suspend her busy practice for six months to undertake an investigation into a practice her colleagues are too scared to talk about? Clawback audits are used by medical aids to recover funds from practitioners they believe were billed incorrectly or fraudulently. But as medical aids battle fraud, they are sometimes casting their nets too wide and innocent practitioners say they are made to feel like criminals and believe they are being treated unfairly. Carte Blanche delves into this David vs. Goliath battle as physiotherapists allege bullying and undue pressure. (Producer: Joy Summers | Presenter: Derek Watts)
(Watch the show overseas | Watch in SA on DStv Now
Is a leading #MedicalAid abusing its market dominance to claw back money unfairly from health providers, years after they billed their clients and they were paid out? @DerekWatts investigates this Sunday at 7pm on #CarteBlanche on #MNet101. pic.twitter.com/bk1QG1ZB6Y

— Carte Blanche (@carteblanchetv) July 22, 2021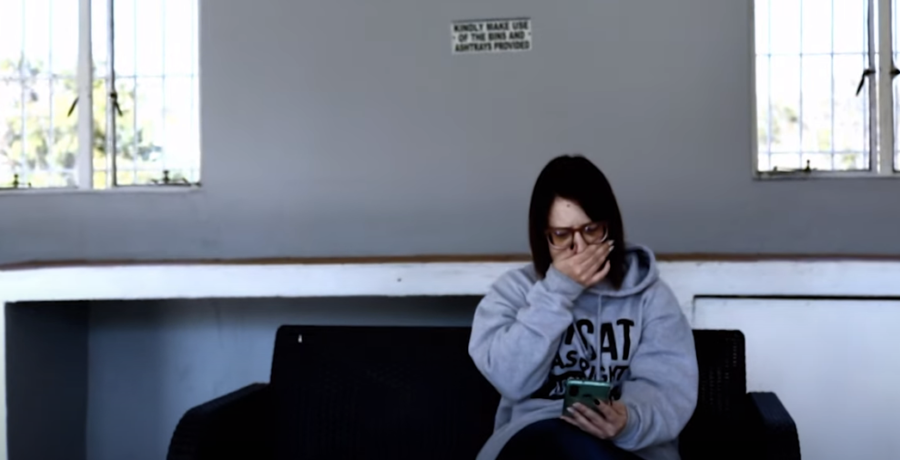 They've spent months living in fear for their lives, faced death and rape threats and been stalked online and in-person – all by strangers who've stolen their most intimate images and shared them with thousands of other nameless, faceless group members on an encrypted social media messaging app that prides itself on its privacy and security. Carte Blanche goes inside some of the local chat groups facilitating non-consensual pornography and image-based abuse and meets the women who've survived this invasive ordeal to tell their stories. (Producer: Latashia Naidoo | Presenter: Claire Mawisa)
Claire Mawisa says:
"Image-based abuse is a new form of gender-based violence where mostly men share intimate pictures and videos of women on social media platforms. These women may even be known to these men; their former or even current partners. But when users that are sharing these images are anonymous and cannot be traced, how do the victims get justice?"
Watch the show overseas | Watch in SA on DStv Now
EXAMINE
It's a world of extremes, round-the-clock commitment as they give up relationships, jobs and friends to keep crazy schedules and count every gram of food. Increasingly, the bodybuilding world is filled with risk as very few bodybuilders manage to make it to the top, and stay there, without performance-enhancing drugs. Carte Blanche tracks the dangers, dreams and disappointments of bodybuilders trying to make it big as they prepare for the ultimate platform – all while using black market steroids. (Producer: Tarryn Crossman | Presenter: Derek Watts)
Watch the show overseas | Watch in SA on DStv Now
To get on stage and compete as a #bodybuilder requires round-the-clock commitment and, for some, the choice to risk their health to build bigger, harder and more defined muscles. But at what cost? @DerekWatts finds out this Sunday 7pm on @MNet channel 101. #Bodybuilding pic.twitter.com/G7k3d27WMg

— Carte Blanche (@carteblanchetv) July 21, 2021
If you're in SA – you can watch Carte Blanche on DStv Now.
If you're overseas – you can watch #CarteBlanche from Tuesdays, and thousands of other popular local South African shows & movies by subscribing to Showmax International now. You can try it FREE for 14 days. 
Carte Blanche is on M-Net & M-Net HD [101], July 25  2021 at 19:00 & again on M-Net Plus 1 [901] at 20:00
***
Please note: Carte Blanche is only available to international Showmax subscribers in Andorra, Australia, Austria, Belgium, Denmark, Finland, France, Germany, Greece, Iceland, Indonesia, Ireland, Italy, Liechtenstein, Luxembourg, Malta, Monaco, Netherlands, New Zealand, Norway, Portugal, San Marino, Spain, Sweden, Switzerland, United Kingdom. Not all titles are available in all territories. Showmax brings you the best South African series and movies, from the classics to the latest releases, from complete box sets to kids' favourites.