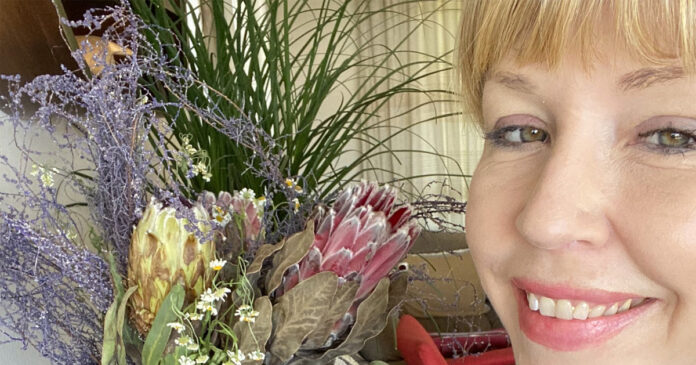 After a weekend in hospital fighting Covid-19, News24 journalist Karyn Maughan announced this morning that she is to be discharged today. She credited the first vaccine dose she has received for helping protect her from the worst.
On Friday, she had tweeted: "I have tested positive for Covid 19. Hope that the vaccine will protect me from the worst of this. Am in hospital. Please pray for me."
The legal journalist had received her first vaccination dose eight days previously, just a day before she turned 42.
Many South Africans did pray, and well wishes flooded in from around the country. There were also some incredibly vile comments that led Transport Minister Fikile Mbablula to tweet: "All you heartless thugs ! … She never fears when she's up and fighting. Don't be so shamelessly insensitive and brutal, you THUGS! MAGWALA ! ATTACKING A WOMAN WHEN SHE NOTIFIED YOU THAT HER HEALTH IS COMPROMISED."
Today Karyn overlooked the negative comments and said: "I am being discharged from hospital this morning! The Covid vaccine really protected me from the worst of this illness and I'm so grateful to the amazing doctors and nurses at Park Lane hospital. Thank you for your messages, prayers and love. I really felt your light around me. ❤️"