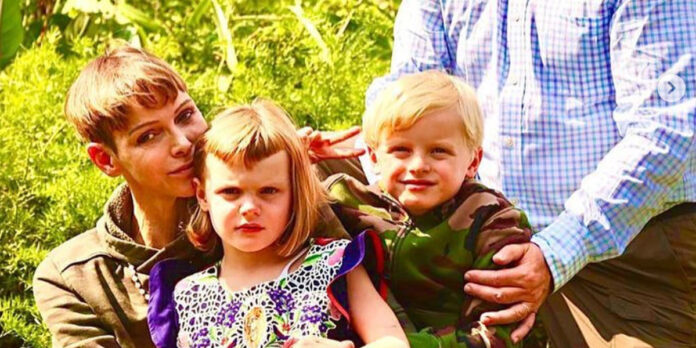 Princess Charlene of Monaco has finally been reunited with her husband and children as she recovers from surgery related to a sinus infection and bone graft in South Africa, where she has been stuck since May this year.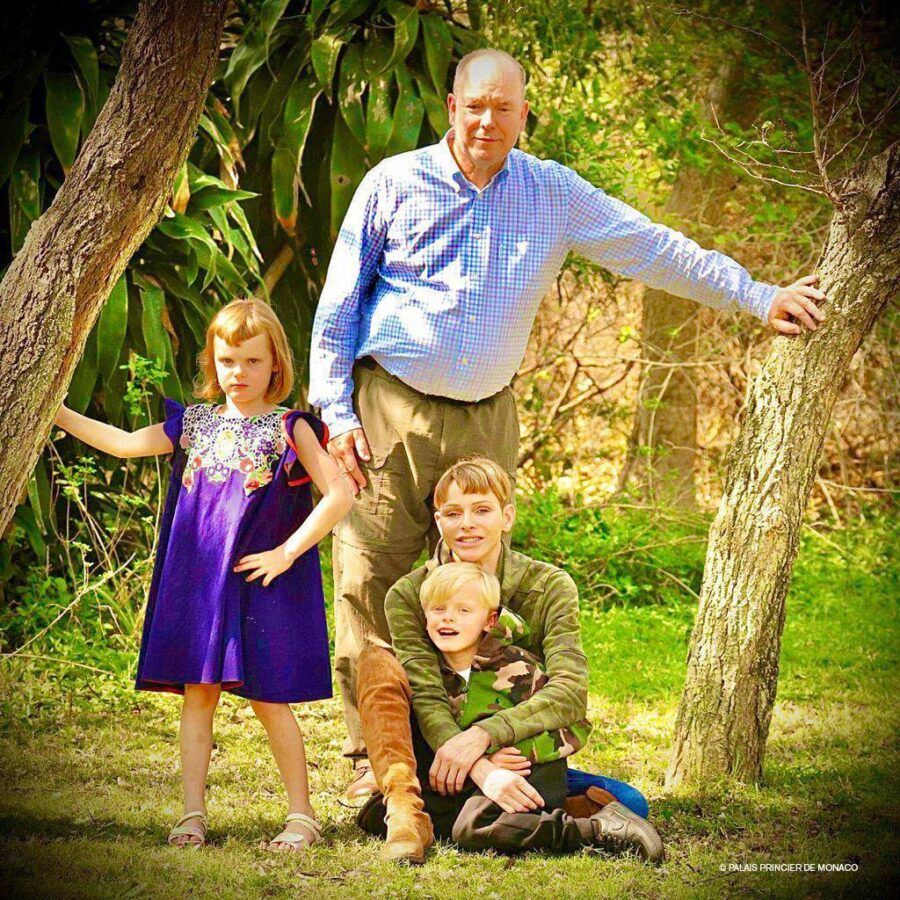 Taking to Instagram a couple of hours ago, the former South African Olympic swimmer (Nee Charlene Wittstock), posted photos of the happy family reunion, along with a caption in which she joked about her daughter's new haircut (a rather severe fringe, perhaps in an attempt to match her beloved mom).
The Princess, and wife of Prince Albert II of Monaco, said: "I am so thrilled to have my family back with me ❤️ (Gabriella decided to give herself a haircut !!!) Sorry my Bella I tried my best to fix it ?"
The photos featured outdoor pictures with the Monaco royal couple and their two children – six-year-old twins Prince Jacques and Princess Gabriella – hanging about in trees like regular kids.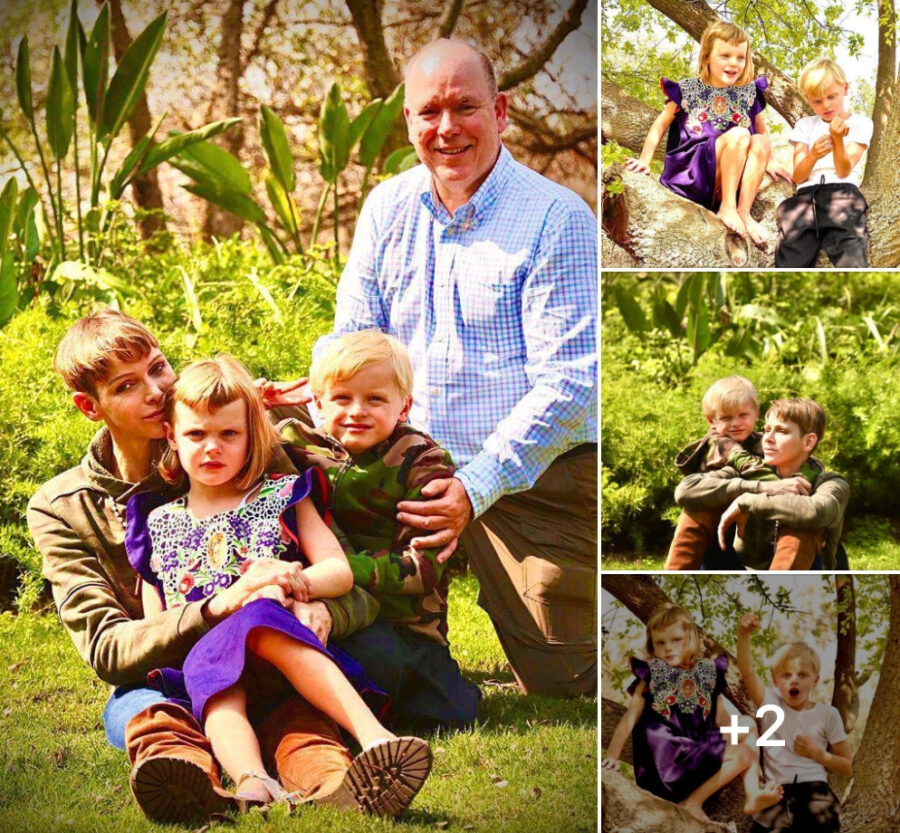 Princess Charlene had travelled to SA in May for what was intended to be a 10-day trip to raise awareness about the need to protect SA's rhino from poaching. Unfortunately she contracted a serious ENT (ear, nose and throat) infection which required a medical procedure… and suffered complications from that, which have kept her in the country ever since, as doctors advised her against flying until she could 'equalise' her ears.
Rumours have surfaced in local and international media, that a divorce was on the cards, but hopefully these pictures will put an end to that speculation.
Charlene told Channel 24 that during the forced separation, "Albert is my rock and strength and without his love and support I would not have been able to get through this painful time."
In July the Princess missed her 10 Year Wedding Anniversary in Monaco while she was recovering and waiting for further treatment. She underwent an operation two Fridays ago, and is hoping to return to Monaco in October.
She said her "daily conversations with Albert and the children help keep me in good spirits, but I really miss seeing them". Fortunately they were able to visit in June, and again this week. She didn't say how long her family would be with her. Monaco children have to be back at school, from the summer holidays, on 9 September.
Princess Charlene's family reunion post on Instagram
View this post on Instagram