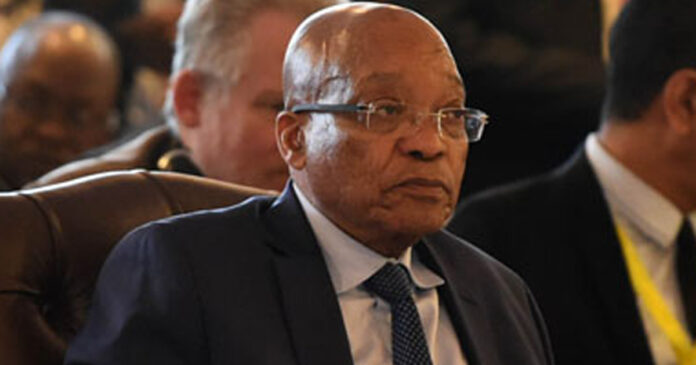 While both the DA and Afriforum have been outraged by the decision announced on Sunday to grant medical parole to Jacob Zuma, the response from President Cyril Ramaphosa has been to the contrary. The DA said today it will be taking legal steps to have the decision reviewed as it believes it was "unlawful", while Afriforum has sent a legal letter to Arthur Fraser, the National Commissioner of Correctional Services, requesting urgent answers on how this decision was made.
Meanwhile, South Africa's president said yesterday that the ANC has noted the decision to grant medical parole, and: "We welcome this. We've heard that (Zuma's) not well and we'd like to wish him quick recovery as he's restored back to his home to be with his loved ones."
DA Leader John Steenhuisen announced today that the DA will seek, through the courts, the "record of decision that led to the granting of this parole".
Steenhuisen said that if it turns out that Fraser used his discretion to override the decision of a review panel, there is a specific process he would have had to follow.
Did Arthur Fraser follow the correct process?
"This process includes obtaining a full medical report by independent doctors over and above Jacob Zuma's own doctors," said Steenhuisen. "Such a report would need to be presented to the parole board and the relevant doctors, and only then can the Commissioner use his discretion to override the decision. Our review will seek to determine whether these steps took place and in the correct order.
"It is crucial that this process is not manipulated for personal or political gain, particularly following the debacle twelve years ago when Schabir Shaik was granted medical parole on equally spurious grounds.
"If our suspicions are confirmed by this record of decision, it will prove once again why the ANC should not be allowed to deploy its cadres to key positions across the state.
"In the case of Arthur Fraser, his murky past as Zuma's compromised spy boss should have disqualified him immediately from his promotion to prisons boss. It is highly unlikely that this deployment by President Ramaphosa, where he could continue to do the ANC's bidding, was a coincidence."
Urgent answers required regarding Zuma's medical parole
AfriForum has today sent a lawyer's letter to Arthur Fraser, wherein he is asked to urgently answer several questions by 10 September, in order to provide clarity about whether Zuma's release complies with the relevant legislation.
The letter requests the following information:
Whether Zuma suffers from a terminal disease that justifies his medical parole. If Zuma was not diagnosed with a terminal disease, particulars of the injury, disease or illness which justified medical parole must be divulged
Given Zuma's well publicised refusal to be examined by medical doctors appointed by the National Prosecution Authority, despite clear provisions by the KwaZulu-Natal High Court, full particulars are required as to how Fraser came to the conclusion that there is no risk that Zuma will transgress again.
A copy of the application for medical parole, in the prescribed format, which was considered by Fraser.
A copy of the medical report recommending that Zuma be placed on medical parole.
Ernst Roets, Head of Policy and Action at AfriForum, said it is a "downright shame" that a high-profile case such as this is plunged into so much secrecy.
"One would think that the Department of Correctional Services would ensure that there is no uncertainty with the public as to why this decision was taken. Nevertheless it seems at first glance that this decision was taken without complying with the requirements of the law."
Roets said that Fraser's response to the lawyer's letter by AfriForum would determine whether further legal action is needed, but that AfriForum's legal team is ready to take the matter further if necessary.
Last month the Correctional Services revealed that Zuma (79) had undergone surgery, although the nature of the surgery was not disclosed. He had remained in hospital ever since, but is now allowed to return home for further treatment. Zuma had been imprisoned in Estcourt, KZN, in early July to serve a 15-month sentence for contempt of court.