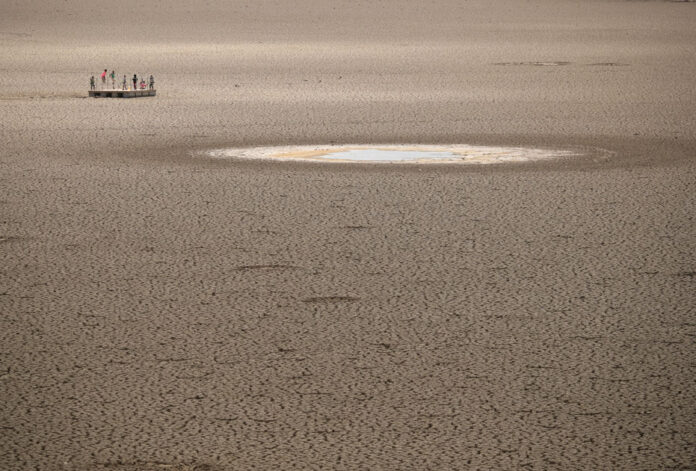 For a few short weeks every spring, a miraculous eruption of daisies in the arid Namaqualand in the Northern Cape draws and delights tourists. But once the flowers wilt and visitors leave, a severe drought, that is now extending into its tenth year, is evident again. It has destroyed millions of hectares of land and fundamentally changed the way farmers approach their profession. In the Eastern and Western Cape it's been seven years.
The drought is another manifestation of the manmade climate impact that has seen an intensification of extreme weather events in 2021 – from flash floods and hurricanes in the United States and Australia, to heatwaves in the UK and Russia, dust storms in China, and unprecedented winter storms.
Carte Blanche examines the economic and social impact of the extended drought that has challenged farmers to adapt, or to simply pack up and leave, as government and donor assistance become unsustainable in the long run. (Producer: Anina Peens | Presenter: Derek Watts)
Watch the show overseas on Showmax International from Tuesday | Watch in SA on Sunday 12 September on DStv Now
As #drought in the #NorthernCape extends into a decade, @DerekWatts examines the impact on farmers who have changed the way they live to adapt and sustain family farms. That's #CarteBlanche this Sunday at 7pm on @MNet channel 101. #ClimateChange pic.twitter.com/mTLo3KQsZP

— Carte Blanche (@carteblanchetv) September 9, 2021
Also on Carte Blanche this Sunday 12 September
UNCOMMON GROUND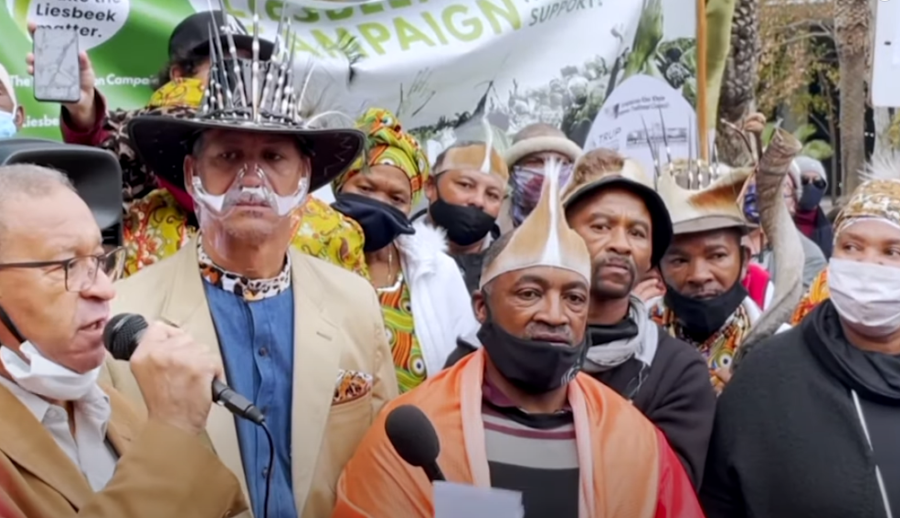 It's a case of colliding interests as jobs and property development are pitted against environmental concerns and a sacred indigenous heritage site. Battle lines have been drawn in a David vs. Goliath clash between some of South Africa's first people – indigenous Khoi and San – and the world's largest online retailer, Amazon. The prize? A tract of sacred land in the heart of Cape Town set to become the retail giant's African base of operations and an emerging technology hub in the city. Carte Blanche researches the roots. (Producer: Latashia Naidoo | Presenter: Claire Mawisa)
Watch the show overseas | Watch in SA on DStv Now
CODE RED FOR HUMANITY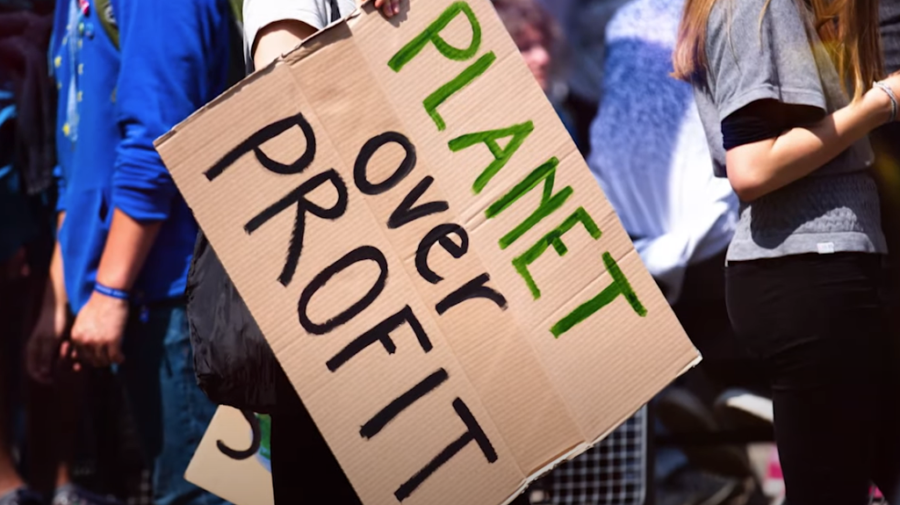 With scientific consensus that the worst climate damage and warming can be halted if humans drastically reduced carbon dioxide emissions, South Africa has set its sights on global net-zero by 2050. Fulfilling this means SA must cut human-caused CO2 emissions by about 45 per cent from 2010 levels by 2030. Without any action, climate damage caused by global heating will continue to escalate – with extreme weather events intensifying. But South Africa faces a conundrum as its teetering economy is highly dependent on coal that makes the country a top greenhouse gas emitter. Carte Blanche investigates the tensions between those with a vested interest in the status quo and those who believe in the benefits of leaving behind the way we do business to move South Africa to a zero-carbon future. (Producer: John Webb | Presenter: Claire Mawisa)
Watch the show overseas | Watch in SA on DStv Now
SA faces a #ClimateChange conundrum as a coal-dependent economy makes the country one of the world's top greenhouse gas emitters. Yet, we've signed up to Net Zero, a campaign to limit emissions by 2050. @clairemawisa asks: what will it take to turn the ship around? #CarteBlanche pic.twitter.com/3iQlOMbjtP

— Carte Blanche (@carteblanchetv) September 8, 2021
Long COVID and Chronic Fatigue
COVID-19 casts a long shadow. Several studies have found one in 10 COVID survivors has symptoms that continue for weeks, and even months, after initial infection. Other research suggests the figure is significantly higher. Much about long COVID or long-haul COVID is still unknown, but it bears striking similarities to myalgic encephalomyelitis or chronic fatigue syndrome – ME/CFS for short. But while researchers quibble over numbers of how many people might be affected, others are engaged in unprecedented collaboration with the ME/CFS community to bring some light to the subject. Carte Blanche tracks the latest developments.
Producer: John Webb | Presenter: Derek Watts
If you're in SA – you can watch Carte Blanche on DStv Now.
If you're overseas – you can watch #CarteBlanche from Tuesdays, and thousands of other popular local South African shows & movies by subscribing to Showmax International now. You can try it FREE for 14 days. 
Carte Blanche is on M-Net & M-Net HD [101], 12  September 2021 at 19:00 & again on M-Net Plus 1 [901] at 20:00
***
Please note: Carte Blanche is only available to international Showmax subscribers in Andorra, Australia, Austria, Belgium, Denmark, Finland, France, Germany, Greece, Iceland, Indonesia, Ireland, Italy, Liechtenstein, Luxembourg, Malta, Monaco, Netherlands, New Zealand, Norway, Portugal, San Marino, Spain, Sweden, Switzerland, United Kingdom. Not all titles are available in all territories. Showmax brings you the best South African series and movies, from the classics to the latest releases, from complete box sets to kids' favourites.