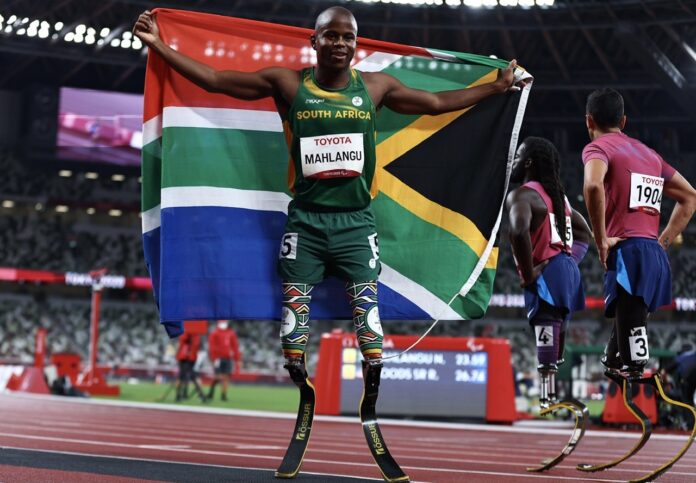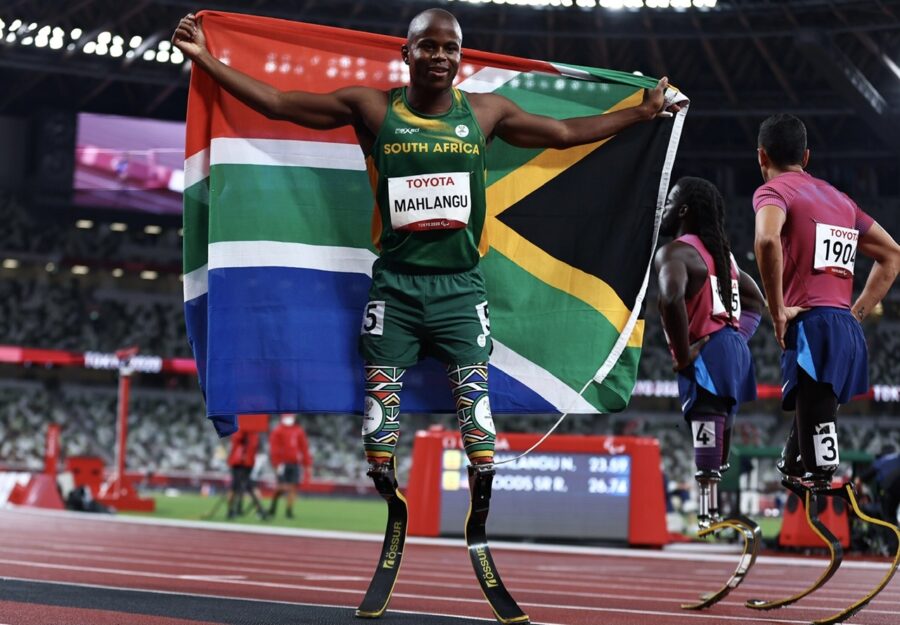 This Sunday's Carte Blanche broadcast has something for everyone. You can watch the show on Sunday 26 September in South Africa on DStv Now or stream it overseas on Showmax International in most countries from Tues 28  September if you're abroad.
When you meet Ntando Mahlangu, a young unassuming man with an infectious laugh, you'd be forgiven for not knowing that he is in fact a double Paralympic gold medallist with a new world record in long jump to his name. And he's in good company because alongside Anrune Weyers and Pieter du Preez, they proudly represented Team SA at the Paralympic Games and brought home the gold. (Producer: Diana Lucas | Presenter: Claire Mawisa)
Carte Blanche presenter Claire Mawisa says: "SA's Paralympic athletes have remarkable stories of triumphing over adversity – heroes in the true sense of the word."
Watch the show overseas | Watch in SA on DStv Now
Holding nothing back, they exceeded their training and expectations on the day. We celebrate the achievements of elite #Paralympian athletes who brought back gold from #Tokyo2020.

Join @ClaireMawisa for more on #CarteBlanche – Sun 7pm @mnet pic.twitter.com/oLPswrPNmw

— Carte Blanche (@carteblanchetv) September 22, 2021
Also on Carte Blanche this Sunday  26 September
She was a woman who enjoyed living in comfort, but her salary as a police constable just wasn't enough to fund all her expenses. So, from 2012, with a few funeral policies in hand, Nomia Rosemary Ndlovu cooked up a deadly plan to secure herself a steady income from unsuspecting relatives. That is what prosecutors are alleging in a high-profile court case in which they believe Ndlovu's desire not to get her own hands dirty might prove to be her undoing. Carte Blanche unravels this tale of murder for insurance policy pay-outs. (Producer: Nicky Troll | Research: Laura Byrne | Presenter: Claire Mawisa)
Watch the show overseas | Watch in SA on DStv Now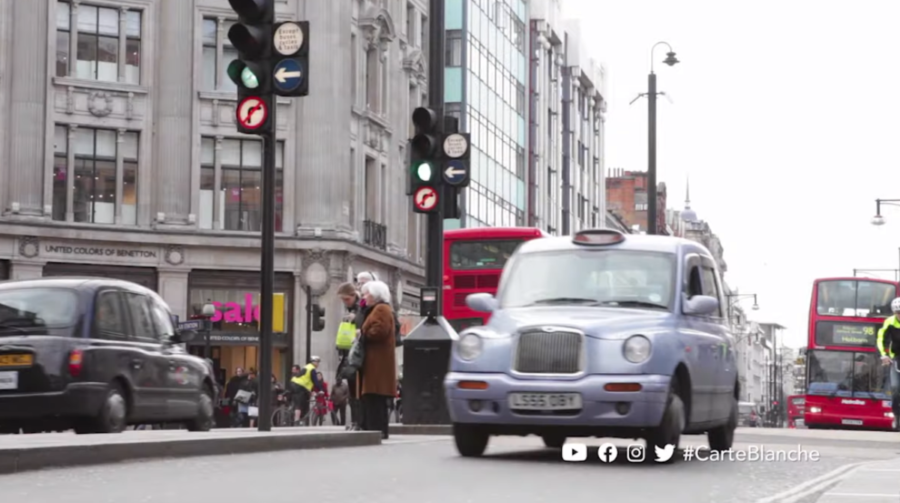 South Africa's embattled tourism industry is reeling from yet another blow as the United Kingdom insists on keeping the country on its dreaded COVID red list, forcing returning UK visitors into expensive ten-day hotel quarantines. The UK has also announced that it will now consider fully-vaccinated visitors from certain countries, including South Africa, as unvaccinated – a move experts say isn't based on science. Carte Blanche examines these startling regulations. (Producer: Diana Lucas | Research: Laura Byrne | Presenter: Masa Kekana)
Watch the show overseas | Watch in SA on DStv Now
ARE YOU SEEING RED?
How has the UK red list affected you and your loved ones?
Send us your video and/or written comments: https://t.co/JMKO032Mo2

Join #CarteBlanche this Sunday 7pm on @mnet
as we duck under the red tape to find out more. #RedList #UKRedList pic.twitter.com/5LPOrsK0mi

— Carte Blanche (@carteblanchetv) September 21, 2021
She may have been 95 years old, but Peggy Chandler still loved her independence. Living at a retirement village in KwaZulu-Natal, where she would get healthy cooked meals and a cleaning service, allowed her enough freedom to still live alone. But when Peggy seriously injured herself inside her flat, why did it take almost a week for management in the retirement village to realise something was terribly wrong? Carte Blanche investigates. (Producer: Carol Albertyn Christie | Presenter: Masa Kekana)

Watch the show overseas | Watch in SA on DStv Now
If you're in SA – you can watch Carte Blanche on DStv Now.
If you're overseas – you can watch #CarteBlanche from Tuesdays, and thousands of other popular local South African shows & movies by subscribing to Showmax International now. You can try it FREE for 14 days. 
Carte Blanche is on M-Net & M-Net HD [101], 26 September 2021 at 19:00 & again on M-Net Plus 1 [901] at 20:00
***
Please note: Carte Blanche is only available to international Showmax subscribers in Andorra, Australia, Austria, Belgium, Denmark, Finland, France, Germany, Greece, Iceland, Indonesia, Ireland, Italy, Liechtenstein, Luxembourg, Malta, Monaco, Netherlands, New Zealand, Norway, Portugal, San Marino, Spain, Sweden, Switzerland, United Kingdom. Not all titles are available in all territories. Showmax brings you the best South African series and movies, from the classics to the latest releases, from complete box sets to kids' favourites.