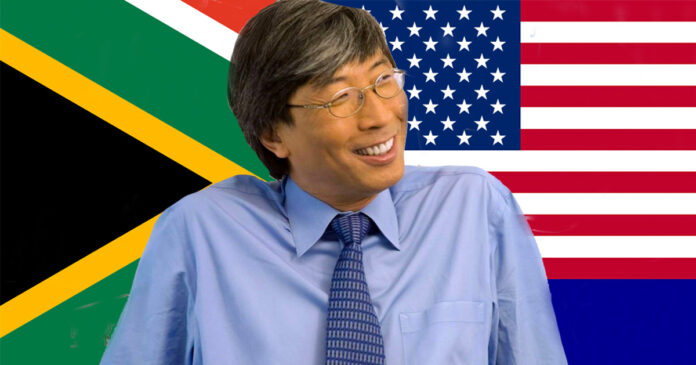 Los Angeles-based South African expat Dr Patrick Soon-Shiong has announced the launch of an ambitious initiative to build the capacity for advanced health care in Africa. It's the ultimate gift to the land he still loves (like many expats, 'Jerusalema' made him homesick!).
It is an incredible gesture… and as President Cyril Ramaphosa said at the virtual event on Thursday evening, he is one of many South African expats who give back to SA.
Dr Soon-Shiong's multinational conglomerate, NantWorks, has signed an agreement with the CSIR and the SAMRC to collaborate in the transfer of biologic manufacturing technology for COVID-19 and cancer vaccines, and next-generation cell-based immunotherapies. This will allow for the rapid clinical development of next-generation vaccines for infectious diseases and cancer at centres of excellence which will be created across South Africa.
President Ramaphosa praised Dr Soon-Shiong:
"I want to begin by welcoming our son of Gqeberha, Dr Patrick Soon-Shiong.

"I was very pleased to see your Wikipedia entry describing you as South African American, with the South African part sited first.

"You have flown our flag high, not just in the US but in the many corners of the globe where your company does business.

"You are setting a great example to our many countrymen and women living abroad. We regularly get contacted by professionals in the South African diaspora who want to invest here, who want to give back, and who want to see their country prosper."
The President said that without a doubt this investment is a game-changer.
Apart from NantAfrica, the CSIR (Council for Scientific and Industrial Research) SAMRC (South African Medical Research Council), the Centre for Epidemic Response and Innovation (CERI), and the Universities of Cape Town, Witwatersrand, Stellenbosch and KwaZulu-Natal will also be involved in the collaboration.
California-based NantWorks is leading the digital revolution in healthcare, technology and media through the harnessing of science, digital infrastructure, supercomputing and communication.
President Ramaphosa said NantWork's investment is well-timed and that just yesterday he had participated in the Global Covid-19 Summit convened by US President Biden, and had discussed how to prepare for future health emergencies.
This is the third significant pharmaceutical production investment in SA to be announced this year, said Ramaphosa.
"Three months ago the World Bank, France, Germany and the US committed to invest over R10-billion into Aspen Pharmacare to boost its production of COVID-19 vaccines for Africa. The WHO also chose South Africa to host an mRNA manufacturing hub with our own BioVac.
"Cumulatively they will contribute to our collective ambition for the continent to manufacture 60 per cent of its vaccine needs by 2040."
He said the investment will strengthen SA's capacity to clinically manage COVID-19, HIV/AIDS and TB.
"South Africa has the highest COVID-19 caseload in Africa, the largest number of people living with HIV and AIDS, and a massive TB problem," he said.
It will also bolster SA's management of cancer, with the establishment of a Cancer Treatment and Research Centre by NANTAfrica at the University of the Witwatersrand (where Dr Soon-Shiong studied). It comes at a time "when the rates of cervical cancer are growing. The incidence rate of this particular cancer in South Africa is higher than the global average."
Dr. Soon- Shiong has identified institutions with the capacity and capabilities to spread their technologies beyond South Africa's borders.
"The Chan Soon-Shiong Family Foundation is setting up the largest genomics facility on the African continent. This Center for Epidemic Response and Innovation will enable Africa to improve the treatment, diagnosis and the prevention of human diseases," said Ramaphosa.
The collaboration will also lead to job creation, and will address challenges beyond health – such as water desalination, renewable energy, the production of bio-plastics and replacements for cement production.
Who is Dr Patrick Soon-Shiong?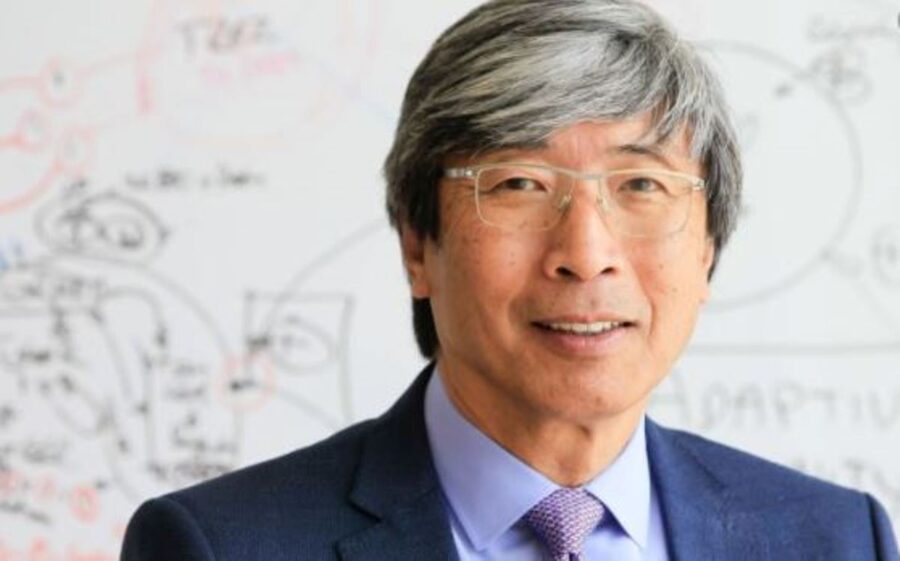 Sixty-eight year old Dr Soon-Shiong was born to Chinese immigrant parents who had fled to South Africa from the Japanese invasion during World War II. He matriculated at 16 and became a doctor at 23… but not just any doctor. He invented a hugely popular cancer drug called Abraxane, that works well against pancreatic cancer.
The billionaire scientist came 4th in his class when he studied at the University of Witwatersrand, and did his medical internship at the Joburg General Hospital. He then went on to study at the University of British Columbia in Canada, before moving to the United States to begin surgical training at the University of California.
He has remained in the US ever since… becoming the richest doctor in the country.
Heeding the Thuma Mina call
The South African President ended his address this evening saying: "Dr Soon-Shiong, you are to be commended for your confidence in your country's and Africa's development. You have heeded the Thuma Mina call, and for this we thank you."
Dr Soon-Shiong responded on Twitter: "Thank you Mr President for your leadership."
Thank you too to all who have been part of this launch, the NANTWorks team in the US, our team in the Presidency, and our partners at the CSIR and the SA Medical Research Council.https://t.co/Fyvm1RENbK

— Cyril Ramaphosa 🇿🇦 #VoteANC (@CyrilRamaphosa) September 23, 2021
[WATCH]: President @CyrilRamaphosa is the guest of honour at an announcement of an initiative ambitious initiative to build capacity for advanced health care in Africa by Dr Patrick Soon-Shiong, founder of the multinational conglomerate, NantWorks LLC. https://t.co/d5s7aq1WR3

— Presidency | South Africa 🇿🇦 (@PresidencyZA) September 23, 2021