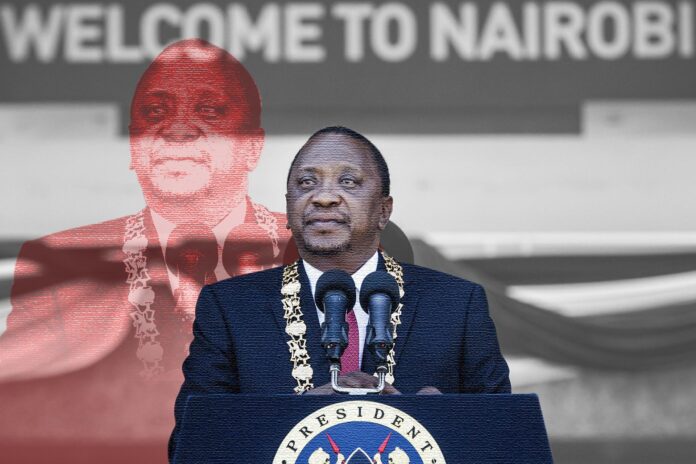 The explosive Pandora Papers that has rocked the world in the past 24 hours, includes a whopping 56,493 links to South Africa, according to an exclusive expose on Carte Blanche last night.
African Leaders' named in Pandora Papers
In total, nearly 50 African politicians and public officials from 18 countries on the continent were found to have offshore entities in the Pandora Papers, including current and former leaders of five African countries… although none of the major players named are in South Africa.
Two of the biggest political names exposed in Africa do come from neighbouring countries – Zimbabwe's Presidential Advisor, Martin Rushwaya, and Former Mozambique Prime Minister Aires Ali. Both apparently set up offshore shell companies in the Seychelles.
Rushwaya, who happens to be President Emmerson Mnangagwa's cousin, apparently set up his in 2010 when he was Zimbabwe's Defence Secretary. He was helped by a Moscow-based law firm and had a Russian partner. In 2012 the offshore provider that had set up Rushwaya's shell company reported it to the Seychelles' Financial Intelligence Unit after it saw media reports that identified Rushwaya as the director of a diamond-mining company that allegedly "camouflaged the involvement of security forces" and was involved in "off budget" financing.
Meanwhile the Pandora leaked documents show that former Mozambique PM Ali – who has been tagged as a possible presidential candidate – worked with two firms to hide his connection to Stonelake Enterprises in the Seychelles. Less than a month before he was dismissed as PM in 2012, he set up the shell company through a Swiss tax consultancy.
However, the main African leader making headlines worldwide today is the current President of Kenya, Uhuru Kenyatta, who has famously spoken out against off-shore companies, telling the BBC that "every public servant's assets must be declared publicly".
According to the leaked papers, Kenyatta and his mom are beneficiaries of a secretive foundation in Panama. His other relatives – including two sisters and a brother – are alleged to own five offshore companies with assets of over $30-million. The Pandora Papers apparently show that Kenyatta's family has been secretly accumulating a personal fortune behind offshore companies for years, using Swiss advisors who refer to them as 'Client 13173'.
Pandora Papers – Key Facts
The Pandora Papers reveal offshore havens and hidden riches of everyone from world leaders, rock stars, supermodels, 130 billionaires to fugitives, con artists and even murderers.
What's exposed is the offshore companies and 'shadow economy' that benefits only the wealthy and connected… at everyone else's expense.
The Pandora Papers is a bigger expose than ICIJ's landmark 2016 Panama Papers.
It's the biggest journalism partnership in history headed by the ICIJ (International Consortium of Investigative Journalists) with the involvement of 600 international journalists from 150 news outlets including The Washington Post, the BBC, Radio France, and Zimbabwe's The Standard.
The information comes from 14 international offshore service providers who set up shell companies for clients wanting to keep their finances secret (and not pay tax).
The Pandora Papers includes more than 11.9 million confidential files (documents, photos etc); including 2.94 terabytes of confidential information
Journalists spent two years sifting through the leaked files, investigating and tracking down sources and court records.
Financial secrets have been uncovered of 35 current and former world leaders, more than 330 politicians and public officials in 91 countries and territories, and a global lineup of fugitives, con artists and murderers. Political names include the King of Jordan, PM of the Czech Republic, former British PM Tony Blair, and associates Russia's President Vladimir Putin (including his alleged girlfriend and mother of his child, a former cleaner who apparently bought an apartment in Monaco with millions from an offshore account.)
Many of those involved are the very ones who could bring an end to the offshore system, but since it's benefitting them, they're not…
While the Czech Republic's PM has rallied against corruption by the elite, he himself has allegedly purchased – through an offshore company – a 22 million chateau in the French Riviera – replete with a cinema and two swimming pools.
Even the United States itself has served as a tax haven to some of the criminals.
Since the revelations were released last night, Pakistan's PM and former cricketer Imran Khan says his government will investigate the names in the Pandora Papers (which had named some of his cabinet members).
The secret documents identified 956 companies in off-shore havens tied to 336 high-level politicians, ambassadors and others. More than two-thirds of the companies were established in the British Virgin Islands.

At least $11.3 trillion is apparently held offshore.

Well known names include supermodel Claudia Schiffer, pop star Shakira who starred in opening concert of the 2010 World Cup in South Africa, Indian cricketer Sachin Tendulkar and a mobster tied to at least 12 killings. (Lawyers for the first three have said that their companies are legitimate, have been declared, and that they do pay tax. Offshore companies are not necessarily illegal, and are convenient for those who work internationally. It is the hiding and shifting of money to shield assets from tax authorities, creditors, ex-spouses and law enforcement that is illegal.)
The ICIJ says: "The key players in the system include elite institutions – multinational banks, law firms and accounting practices – headquartered in the U.S. and Europe. A document in the Pandora Papers shows that banks around the world helped their customers set up at least 3,926 offshore companies…"
The new leak of documents reveals the real owners of more than 29,000 offshore companies. The owners come from more than 200 countries and territories, with the largest contingents from Russia, the U.K., Argentina and China.
King Abdullah II from Jordan apparently secretly purchased 14 luxury homes, worth more than $106 million, in the U.S. and the U.K, using 36 shell companies between 1995 to 2017. (The codename used by his offshore advisors for him in emails was 'you know who'.) His attorneys say that under Jordanian law he doesn't have to pay tax.
To read more about the Pandora Papers, visit the ICIJ's website.
DON'T MISS CARTE BLANCHE IF YOU'RE ABROAD (in most countries) with its exclusive reveal on the Pandora Papers. Streaming from Tues 5 Oct on Showmax International – WATCH HERE! 
EXCLUSIVE! We join @icijorg exploring the secret #PandoraPapers and expose some of those behind offshore accounts awash with trillions of dollars in dirty money. Join #CarteBlanche 7pm for the #PandoraPapers. #MNet101 pic.twitter.com/npOdtTAzO7

— Carte Blanche (@carteblanchetv) October 3, 2021
A leak of financial documents, more than 11.9 million records, allegedly ties world leaders to secret stores of wealth, including King Abdullah of Jordan, Czech Prime Minister Andrej Babis and associates of Russian President Vladimir Putin https://t.co/P9O1Ild8oc pic.twitter.com/DuXKQBxS8Q

— Reuters (@Reuters) October 4, 2021
WATCH Pandora Papers: An unprecedented leak exposes the inner workings of a shadow economy
Switzerland has been a hub of financial secrecy since the 1930s. The #PandoraPapers reveal ways businesses like Fidinam exploit gaps in the country's regulatory system to help rich and powerful set up secretive companies in tax havens. https://t.co/ykqMlwwpQE pic.twitter.com/Xb66Rp7LhG

— ICIJ (@ICIJorg) October 3, 2021