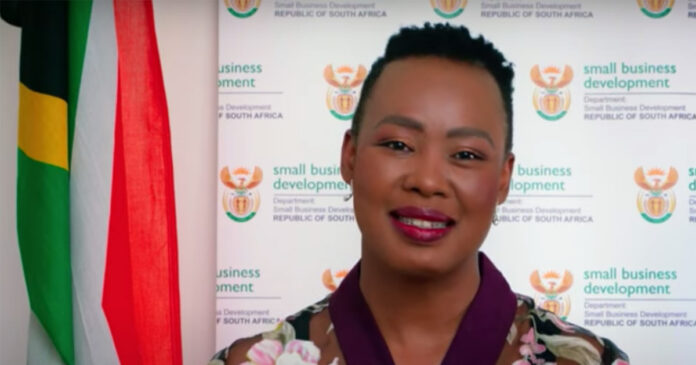 Alphabet and Google CEO Sundar Pichai today announced at Google for Africa's first virtual event that the company will invest $1-billion in Africa over five years.
The investment will cover a range of initiatives, from improved connectivity to investments in startups. (Watch the full event on the video at the bottom of the page.)
These investments will support the continent's digital transformation in four key areas:
Enabling affordable access and building products for every kind of African user.
Helping businesses with their digital transformation.
Investing in entrepreneurs to spur next-generation technologies.
Supporting nonprofits working to improve lives across Africa.
Pichai said: "As we make these investments, we know we can't do this alone. We look forward to partnering with African governments, policymakers, educators, entrepreneurs and businesses. We have so much opportunity ahead as Africans shape the next wave of innovation. Thank you for the chance to be a part of it."
SA Minister – "Let us Google ourselves out of poverty…"
The South African government is on board. Stella Ndabeni-Abrahams, SA's Minister of Small Business Development, said during the event: "I'm happy to know that Google has been active in supporting SMMEs, dedicating even more resources to the sector since the start of the Covid-19 pandemic. I've been informed that Google has helped close to 500,000 African businesses get online and reach new customers. They have provided online resources to millions of businesses across the continent to help them manage through the uncertainty of the pandemic.
"And in South Africa, Google has trained 5,000 black female founders on digital skills, and partnered with South African Tourism to train SMMEs in the tourism sector. These efforts and welcomed and appreciated.
"Yet, there is still so much more to do. And I wish to further call upon Google and other private sector companies to collaborate  with the government to ensure that we marshal more resources towards supporting SMMEs in order to drive our economic recovery. Together, we can do more. Let us definitely Google ourselves out of poverty. The only way is to vaccinate. It is the right thing to do. We need to get back on our normal lives, and therefore stay masked and take the vaccine."
1.3 billions Africans speak 2000 languages in 54 nations
Pichai said there is "so much momentum happening across Africa" said Pichai. The continent is made up of 54 nations with 1.3 billion people speaking 2,000 languages, said Google.
Pichai said during the pandemic they've noticed how technology can be a lifeline – "whether you are a parent seeking information to keep your family healthy, a student learning virtually or an entrepreneur connecting with new customers and markets. Being helpful in these moments is at the core of our mission: to organize the world's information and make it universally accessible and useful."
He said expanding opportunity through technology is "deeply personal" to him because he grew up without much access. "Every new technology — from the rotary phone to the television — changed my family's life for the better. That's why I'm a technology optimist. I believe in how people can harness it for good."
Pichai said he sees so many examples across Africa.
"Increasingly we are seeing innovation begin in Africa, and then spread throughout the world. For example, people in Africa were among the first to access the internet through a phone rather than a computer. And mobile money was ubiquitous in Kenya first before it was adopted by the world.
"This momentum will only increase as 300 million people come online in Africa over the next five years. Many of them are young, creative and entrepreneurial, and they're ready to drive new innovation and opportunity across the region."
The pace of change in Africa has been rapid, said the Google CEO. Since the company opened its first offices in Africa, 100 million Africans have been enabled to access the internet for the first time. Google has trained six million people in Africa to get digital skills, trained 80,000 developers and supported more than 80 startups to raise global venture capital funding.
"We know there's more we can do to help bring the benefits of technology to more Africans," said the Google CEO, before announcing the one billion dollar investment.
WATCH VIDEO: Google for Africa virtual event
Source: Google blog.