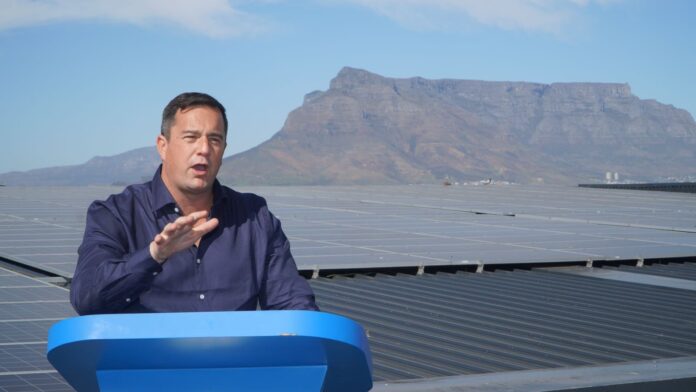 The DA has told residents of Cape Town that "we are ready to end load shedding" (the term South Africans use for Eskom's power cuts which have blighted homes and businesses for the past decade or so).
The DA said over the past 13 years, Capetonians have demonstrated "tremendous resilience in the face of the devastating load shedding crisis"… so much so that they've almost become used to it – dutifully lighting candles or switching on generators without thinking twice, when the lights go out.
Load shedding is not normal
According to the DA "load shedding is the single most urgent crisis faced by our country and city, and Capetonians dare never accept load shedding as "normal." The inability of a society to provide enough electricity is completely abnormal in the year 2021. And the costs are simply too high to bear for a country with 75% youth unemployment.
"During the last round of load shedding in June this year, South Africa lost R500 million per stage, per day. In just two weeks, R25 billion in value was wiped from the South African economy. Multiply this figure at least thirteen times over and add the hundreds of billions wasted on trying to keep the dying dinosaur called Eskom on life support, and one quickly sees that the collapse of Eskom has likely stolen just as much from South Africa as state capture."
Due to Eskom's failings, the government has enabled municipalities to procure electricity directly from independent private producers; and recent amendments allow private companies to install up to 100 megawatts of electricity without the need to obtain a licence.
These amendments have meant that the City of Cape Town can work with the private sector to end load-shedding. In a statement on Thursday, the DA said that under its 7-point plan to end load shedding in Cape Town, it will:
Break the Eskom monopoly by procuring electricity directly from Independent Power Producers;
Invest the Steenbras hydroelectric plant and build a modern energy utility for Cape Town;
Empower residents and businesses to generate their own electricity and sell excess supply via the City;
Invest in smart infrastructure and take city-owned buildings off the Eskom grid by installing rooftop solar panels;
Reduce Cape Town's carbon footprint by lowering our dependence on Eskom's dirty coal;
Lower the cost of electricity over time by increasing supply; and
Advocate for load shedding rules that don't penalise metros that proactively diversify supply.
"Because load shedding is the most urgent crisis faced by our city, solving this crisis is also the single most powerful thing we can do to improve the lives of every single person who lives in Cape Town," says the DA.