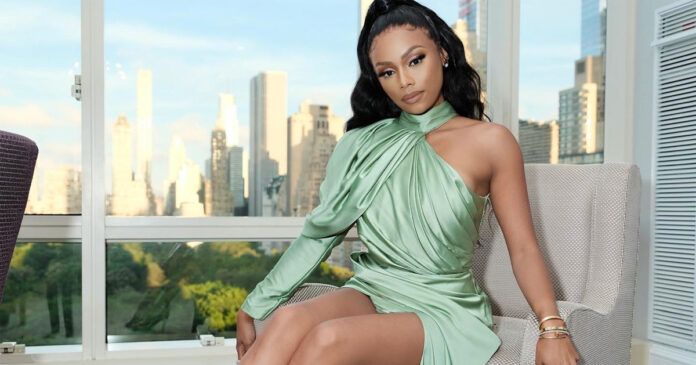 Bonang Matheba, arguably South Africa's most famous  celebrity, has announced on Twitter – where she has over 4.9-million followers – that she has ended her contract with her management company, citing possible criminal conduct.
In a series of tweets in the past few days, Bonang said she'd been quiet for too long and there were a few things she needed to share. In the past 24 hours, she tweeted: "let's begin… you're a liar… time for everyone to know."
Bonang then hosted a Space on Twitter, which was attended by at least 15,000 fans including numerous verified profiles such as Ford SA and KFC. In less than a minute, Bonang read a statement which said everything:
"So over the last few years I have been in a business relationship with a management group to represent my brand. I've put my trust in them and gave them stewardship over brand Bonang to build and support it across all mediums including entertainment, fashion and entrepreneurship.

"Today I announce that I've terminated that contract with them, and they no longer represent me or any of my business ventures. Furthermore I have instructed my lawyers to investigate the possibility of criminal conduct by the company and its representatives. I will revert over the next few days with more updates so that others can be aware of what I consider as their very unsavoury…"
The statement ended on the world 'unsavoury' leaving many wondering what had happened. Bonang later explained: "Space crashed….thank you to those who tuned in."
Management company CSA Global, which has offices in Cape Town and LA, responded to the statement saying:
"For the record, @Bonang Ms Matheba is currently in breach of multiple contracts with various clients as she has been derelict to these brands and indeed her own for the past six months.

"We are currently awaiting a response from @Bonang's lawyers on legal letters already sent.

"There is no merit in these scandalous allegation, we look forward to the day in court with
@Bonang; exposing the false and half truths that she has been spreading."
'Bonang' is now trending in the top spot on Twitter in South Africa.
The award-winning media personality has relocated to New York temporarily, and was on stage at the Global Citizen Live event two weeks ago.
WATCH the Bonang, SA's Queen of Media, on A Very Bonang Year on Showmax (also available for South Africans abroad in most countries to stream on Showmax International – you can try it free for 14 Days!). 
Watch / Listen to Bonang's statement on Twitter Space below:
Bonang Matheba takes to Space to reveal she has terminated her contract with CSA Global citing criminal conduct by her management group. pic.twitter.com/r5YdrRVB9I

— Musa Khawula (@khawula_musa) October 12, 2021