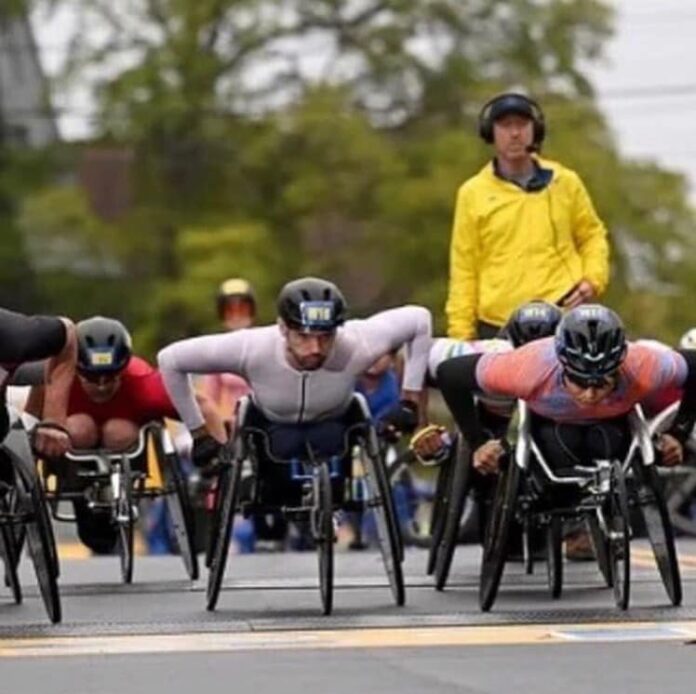 South African athlete Ernst van Dyk raced to a fantastic third spot in the Boston Marathon Men's Wheelchair Race on Monday in the USA. This is the 21st time that Ernst has competed in the Boston Marathon… and the 18th time that he has won a podium position!
Ernst has famously won the race a record-breaking 10 times, including six in a row from 2001 to 2006. In 2019 he came fifth. This year he came third in a time of 1:28:43.
The elated athlete took to Facebook on Monday evening to say: "Super stoked with 3rd place today. What a race! After not competing in a marathon since January 2020 due the the global pandemic I lined up for the 125th edition of the Boston marathon today. Was my 21st appearance in this historic race. Conditions were not ideal as the roads were wet, humidity very high and a steady breeze from the front forecasted all the way to the finish. Being a bit rusted I had a poor start and had my work cut out from there."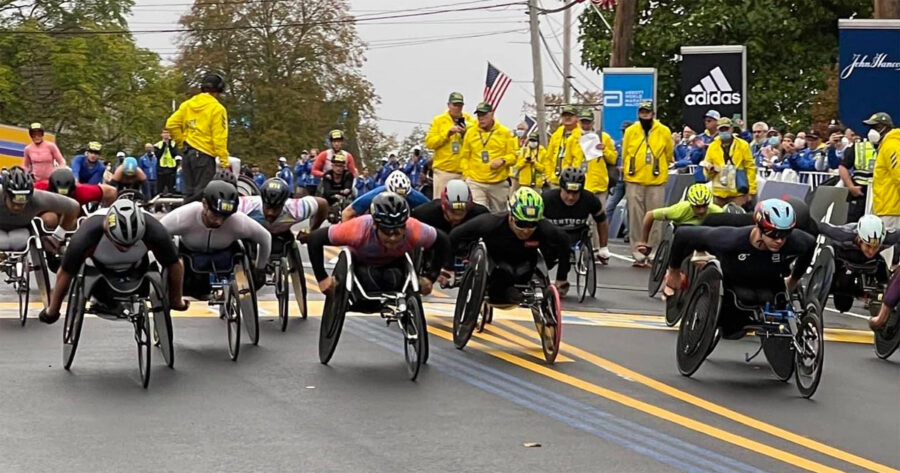 The race was won by Swiss athlete Marcel Hug with local hero Daniel Romanchuk in second place.
Ernst said that he and three others raced each other for the final podium spot. He gave kudos to Marcel for his "phenomenal performance" and said "he is truly taking this to the next level now."
Van Dyk was born without legs, and doctors said that he would never live a normal life. They were right – he is living an extraordinary life instead! He began playing sports at an early age, and was featured by current affairs show Carte Blanche in 2001 when he burst onto the world stage by winning 24 out of 27 international wheelchair races.
Fifteen years later, in 2017, Carte Blanche did a follow-up in which they said:  "Ernst is still going strong, proving that the only thing that could hold you back is yourself."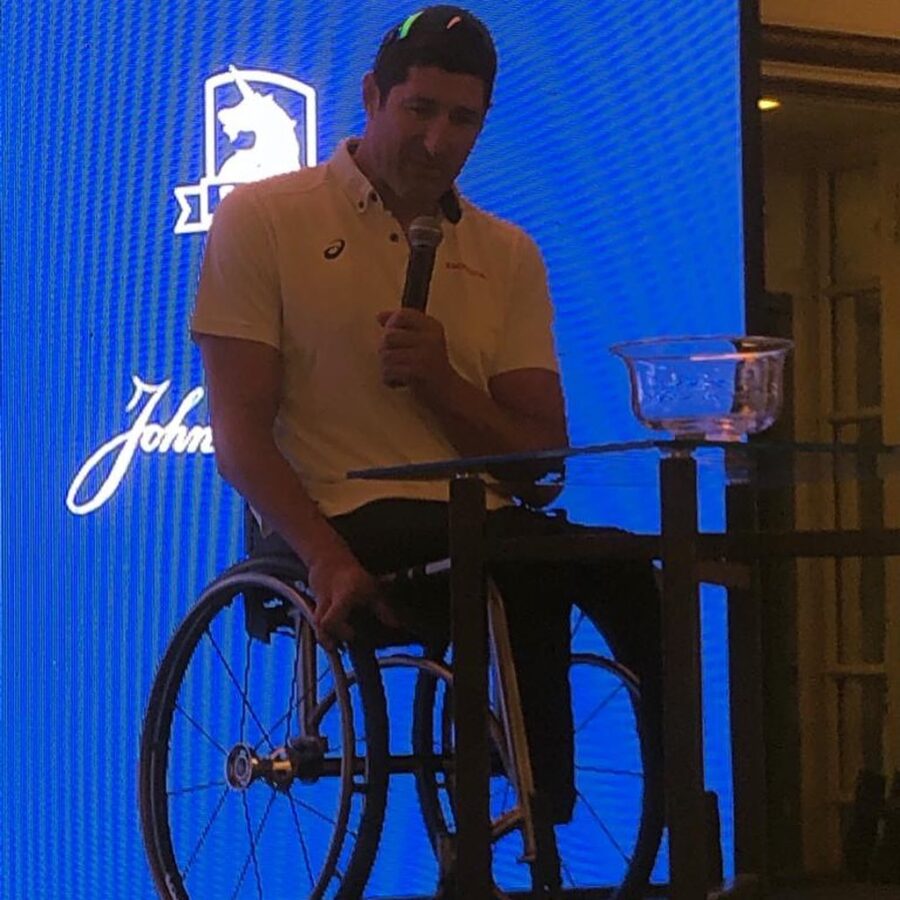 The 48-year-old South African wheelchair racer and hand-cyclist has several Paralympic medals, marathon championships and other accolades to his name – including the  Laureus World Sports Awards for Sportsperson with a Disability of the year for 2006 and a gold medal from the 2016 Rio Games in the Men's Cycle Road Race.
The next stop for Ernst, and his final race for the year, will be The New York City marathon in November.