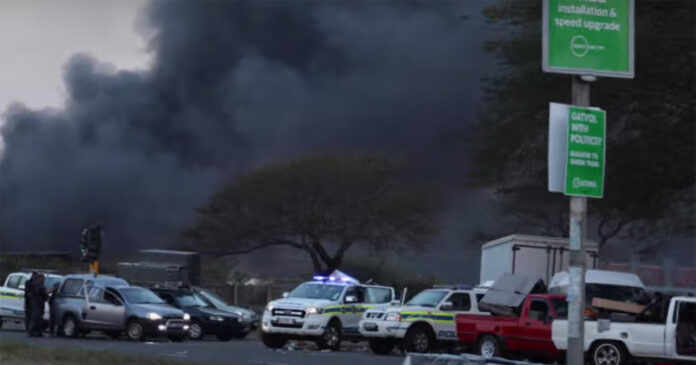 KZN Filmmaker Anthony George Kirkwood has created a hard-hitting short film about the recent unrest in South Africa. The film has been submitted to the My RØDE Reel 2021 Short Film Competition, the world's largest short film contest.
Anthony's filming of the 'apocalyptic' events in July began on the first day when he assisted the South African Police Service with aerial surveillance over a shopping centre. "Before I knew it, I was videoing The Purge," he says. "It didn't stop the whole week. It was just absolutely crazy… people just going crazy, stealing, breaking things, burning things… it was like the word was coming to an end."
There were terrible things he saw for the first time in his life. Like "numerous dead bodies". There was the time he had to drive a medical emergency vehicle while the EMS worker tried to resuscitate a lady who had been shot through the head.
It was a week from hell. "No one could train you for what we have witnessed on the frontline. Those on the frontline all knew the presence of each other, it was enough to understand we were not going to back down from this Jacob Zuma fraction. Lack of sleep, camaraderie, dead bodies, being shot at, this was the taste of war. There was no time to think about tomorrow or next week. From Cato Ridge to Central Durban, just pure adrenaline for days on end. The week we did not back down. The week we were willing to die for our country. #MyRØDEReel2021 #PurgeSouthAfrica."
The winner of the My RØDE Reel 2021 competition will walk away with $250,000 in cash and get to launch their filmmaking career. Entries close on 20 Ocotber.
WATCH VIDEO: My RØDE Reel 2021 | Purge South Africa
A longer version of Purge can be viewed here.