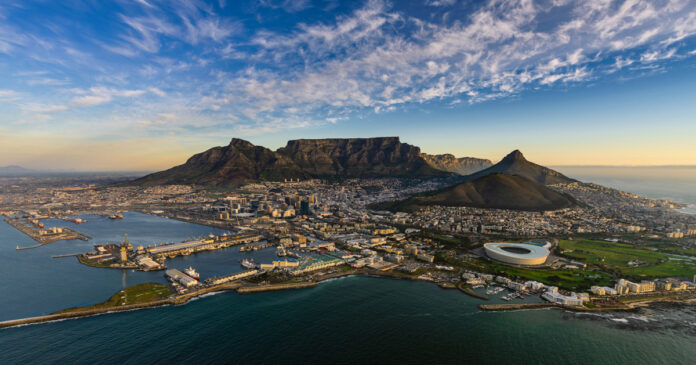 South African National Parks (SANParks) says the award recently bestowed on Table Mountain as a Leading Tourist Attraction in Africa for 2021, together with a nomination of the Table Mountain Aerial Cableway Company (TMACC) as the World's Leading Cable Car… "brings much-needed hope to the ailing tourism sector hugely affected by the novel coronavirus".
Dr Luthando Dziba, SANParks Acting CEO, revealed that after attracting over two million visitors in the 2019/2020 financial year, Table Mountain's visitors significantly decreased in the 2020/2021 financial year due to hard lockdowns and restrictions placed on the movement of people.
"Therefore being announced as the winner in the Africa segment of the World Travel Awards is a great shot in the arm which will not only boost our competitiveness as a destination but will greatly increase our chances of getting back the industry to its former glory," said Dr Dziba.
The iconic Table Mountain has emerged as the leading tourist attraction in Africa by taking the highest honour, winning the title for 'Africa's Leading Tourist Attraction' for 2021 overtaking the likes of Mount Kilimanjaro and the Ngorongoro Crater which are both in Tanzania, The Pyramids of Giza in Egypt, as well as its neighbouring Cape Town attractions, Robben Island and the V&A Waterfront.
Dr Dziba said this award will also act as a morale booster for South African National Parks, the tourism industry in Cape Town and its surroundings. "On behalf of SANParks, we take this opportunity to congratulate our partner and cable car operator, TMACC, for adding another feather to its cap.
"We are thrilled with the announcement of these two accolades and our promise to our country, and the world is the continuation of delivering exceptional experiences to all our visitors, these awards affirm our commitment to world-class service excellence and cement our reputation as the leading tourist attraction on the African continent," said Dr Dziba.