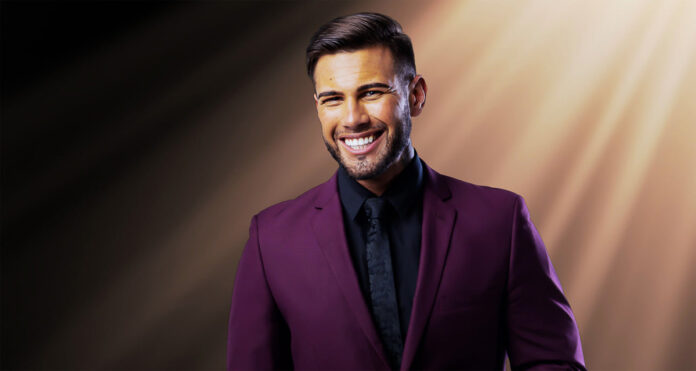 South Africa's Louw Breytenbach has been crowned Mr Gay World 2021, the first person in Africa to win the coveted international title in a decade.
Congratulatory messages have been pouring in, but perhaps the most powerful comes from Louw himself. Posting to social media this morning, Louw said:
"12 years ago I tried to commit suicide a third time.. Two. 5 years ago I was in a life altering car accident which was highly publicised and landed me in a mental health facility.
Then I made the papers for my weight struggles and closing businesses in lockdown and so many were shocked that a year ago I cleaned houses to make ends meet and keep my staff employed. A cancer scare, Covid, and plenty breakdowns later… We got here ❤ NEVER STOP TRYING. NEVER STOP FIGHTING. NEVER STOP BELIEVING. Your future self depends on you getting through today's struggle. You are so worthy."
Louw is an Activist for Mental Health, a writer, entrepreneur and Owner of a Theatre Centre.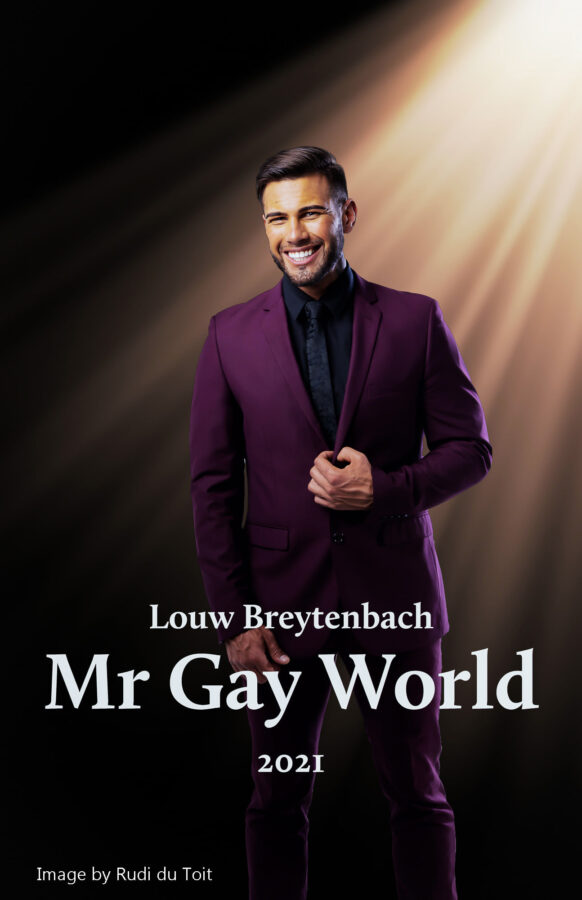 According to Mr Gay World, the competition's purpose is to find a worldwide ambassador and spokesperson for LGBTI rights and a role model for LGBTI youth.
Louw said on Sunday: "MR GAY WORLD – I mean… Wow. I am so blessed and thankful to every person who made this possible!! The crown is in Africa for the first time in a decade! 👑🙏 69 countries in the world still criminalise homosexuality and 29 of them are in Africa –  I want to be a driving force to change this and challenge this along with my existing charities."
Louw also thanked "the Lord" and all his supporters who've cheered him on. "You will never know how you have impacted my life, and I hope to be a strong enough leader to impact others… Here is to all those who love freely, loudly and boldly. We did it. 👑🇿🇦🏳️‍🌈🙏
The work starts here. 🏳️‍🌈🇿🇦🙏👑 "
Photographer and Africa Director at Mr Gay World, Rudi du Toit, said: "I've never met someone so dedicated and hard-working to achieve his dream. The #lgbtqcommunity has found a true ambassador. It is South Africa's proudest moment!"
The competition was this year held virtually and streamed on YouTube because of the pandemic. Earlier this month Kodie Macavan from the Pilippines was crowed Mr Gay World 2020 (as the competition wasn't held last year). Kodie will reign consecutively with Louw, making it the first time in history that two Mr Gay World™ Delegates will reign at the same time.
Kodie said in a message to Louw: "You killed it Louw Breytenbach! I am very happy and excited to reign with you for the next year and bring more colors to the LGBTQ+ in the world. A well deserved victory! Congratulations Mr. Gay World South Africa! Everyone, Our Mr Gay World 2021!👏👑🌈"
First runner up was Joel Rey Carcasona from the Philippines, and second Runner-up Joshuan Aponte from Puerto Rico.
Louw ended his acceptance speech, calling on everyone to "Hold me accountable… we deserve more than just another cover boy. We need someone to work in this community, and I can't wait to serve the LGBTQ+ community…"
WATCH Mr Gay World 2021 – Hold Me Accountable