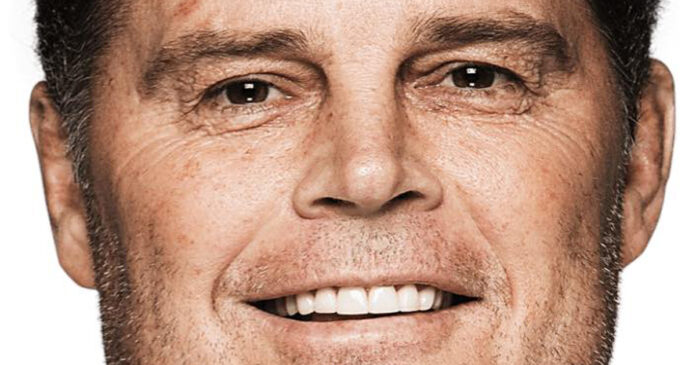 South African spectators who will be at Twickenham tomorrow for the Springboks' match against England are being encouraged to wear a Rassie Erasmus face mask during the singing of the national anthem, to show their support for the man who coached the Springboks to the 2019 Rugby World Cup title.
The call on social media has come after Erasmus was this week suspended from all rugby activities for two months, and from all match-day activities until 30 September 2022… after being found guilty by an Independent Misconduct Committee of misconduct for his hour-long video critique of the match officials during the British & Irish Lions series, after SA's defeat in July. Erasmus and SA Rugby, who were fined £20,000, have seven days to appeal.
South Africans in the UK have posted head shots of Rassie Erasmus with directions on how to create a mask from a photo. The directions say: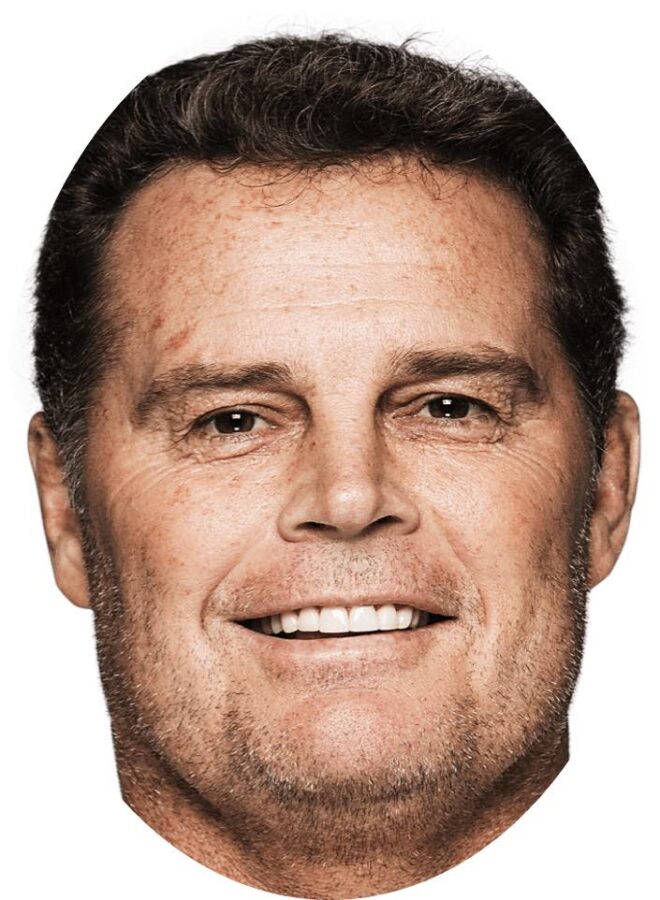 1. Print on card or thick photo paper
2. Cut out (use a Stanley knife for the eyes)
3. Pierce a hole on either side of his head – not too close to the edge
4. Tie elasticated string on each side & adjust accordingly so it fits snug on your face.
5. Make extras for your friends and to hand out to others if you can.
6. Let's send a strong message to the media and World Rugby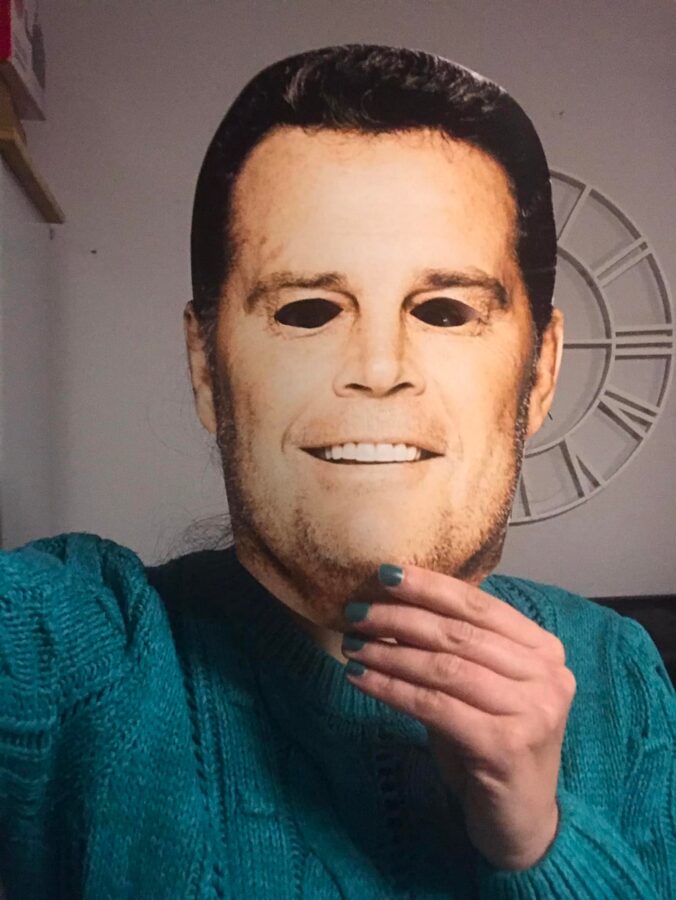 Not all South Africans in the UK are in support of the mask. Some feel it may show disrespect to the National Anthem, and could antagonise. One said: "Let the channels of justice runs its course. THIS IS NOT A GOOD INITIATIVE."
Nic Berry statement: "Erasmus engage in a character assassination"
Australian referee Nic Berry, who bore the brunt of Erasmus' criticism in the contentious video, has expressed in a statement that this has been an "extremely difficult time for my family and I". He said while having his performance as a match official scrutinised is to be expected, "the public attack on my integrity and character is not something that should be tolerated in any workplace".
He said Erasmus ruined the "honour" he had felt at his appointment and instead his family and him have "endured a significant amount of distress and we will only have negative memories of the whole experience. I feel that Mr Erasmus engaged in a character assassination of me on social media.
"I have spent many years trying to build my reputation as an international referee and in the course of his video which was posted online, Mr Erasmus has caused it immeasurable damage… I feel that regardless of the outcome and any sanctions imposed, my reputation as a referee and person will forever be tarnished. Throughout Mr Erasmus' video he makes unsubstantiated claims about the incidents that occurred in the 72hrs after the first Test match which I refereed."
Berry provided World Rugby with what he called an "accurate and detailed account of what really happened".
"I felt that Mr Erasmus' video brought into question my professionalism and my integrity as a match official and that there was an inference to be drawn that I was in some way cheating as an official, which is obviously completely untrue."
Berry said Erasmus' "actions are against everything our game stands for and I feel it's important to take a stand against such behaviour."
Meanwhile Erasmus posted this tweet yesterday:
Only in ?? ? pic.twitter.com/nuirp4HVr2

— Rassie Erasmus (@RassieRugby) November 18, 2021
In the hour-long video (watch here), Erasmus pointed out 26 errors which he claimed were made during the match in Cape Town by referee Nic Berry, his touch judges and the TMO. According to a World Rugby leak, reported by Rapport newspaper in late October and shared internationally, World Rugby was expected to acknowledge that Erasmus' criticism was largely spot on – correct on 23 of his 26 observations. The focus of the disciplinary hearing however was on whether it was Erasmus who leaked his post-match video to Twitter (sending a video analysis to referees is standard practise within professional rugby, but not making it public). Erasmus denies that it was he who was the source of the leak.
WATCH Rassie Erasmus on Carte Blanche
Watch Carte Blanche's episode on the Rassie Erasmus case. The programme asked: "Did Rassie overstep the mark in his now infamous video, leaked online after the Boks' defeat in the first test against the British and Irish Lions earlier this year? Or did he shine a light on an organisation lacking accountability and in need of reform?" You can watch Carte Blanche overseas on Showmax International | Watch in SA on DStv Now
Ready for the @autumnnations at The Pig #wandsworth @Springboks @RassieRugby #rugby #earlsfield #southfields #london @SAWildDogsRugby @SlyBeastBrewing @southafricanmag @sapeople pic.twitter.com/CnCMclIKgs

— Pig and Whistle SW18 (@PigandWhistleSW) November 20, 2021