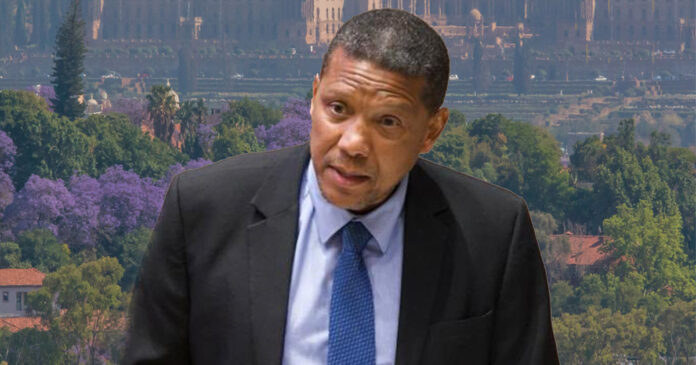 The Democratic Alliance's Randall Williams was elected as Executive Mayor of Tshwane unopposed on Tuesday.
Williams said: "I would like to thank Tshwane residents for strengthening our country's democracy. I accept the role of Executive Mayor with deep gratitude and humility, and I am encouraged by the faith that has been placed in me to once again lead our great city."
DA Gauteng leader Solly Msimanga explained in a statement on Tuesday night: "The DA took over governance after the municipality was illegally placed under administration in 2020. In the eight months of ANC-appointed administrators taking over, the City accumulated a budget deficit of R4 billion and service delivery was at an all-time low.
"In just 11 months of taking over, Mayor Williams was able to turn things around by implementing plans to fix electricity outages, repairing potholes, streetlights, water leaks and restoring basic services that were neglected under the ANC."
Msimanga said the DA looks forward to seeing Mayor Williams implement his 10-point key plan for the City of Tshwane which includes:
Prioritisation of the electrical grid and water infrastructure.
Providing stringent financial management and oversight.
Promoting employment and economic growth in the city.
Enhancing city safety and emergency services.
Maintaining a clean and protected natural environment.
Developing the road infrastructure and advance mobility.
Supporting the vulnerable and providing social relief.
Modernisation and digitization of city processes.
Promoting good governance, accountability and transparency.
Implementing a robust Covid-19 management strategy
Cllr Katlego Mathebe has been elected as Council Speaker and Cllr Christo van der Heever the Council Chief Whip in Tshwane.
Other towns in which DA members have been elected as Mayor in the past couple of days include:
DA's Tokkie Swanepoel elected as the Mayor of the Thabazimbi Municipality, Limpopo
DA Cllr Ewald Loock elected as Mayor of the Dr Beyers Naude Municipality
DA Cllr Leon Van Wyk re-elected as the Mayor of George
DA's Dr Mpho Phalatse elected Mayor of Johannesburg
DA's Tania Campbell elected as Mayor of Ekurhuleni
DA's Christopher Pappas elected as Mayor of uMngeni
DA's Cllr Levael Davis elected as Mayor of Knysna
[WATCH] Newly elected Executive Mayor, Alderman Randall Williams @tshwane_mayor has called on parties to stop fighting and work together to deliver services to Tshwane residents. #TshwaneCouncil pic.twitter.com/1nRgMkJwPe

— City of Tshwane (@CityTshwane) November 23, 2021