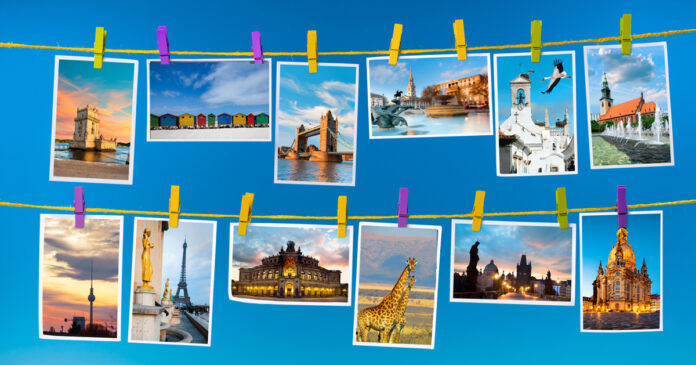 A South African expat is calling on South Africans around the world (in SA too!) to please send her school in Spain a postcard.
Retha Sánchez, who hails from Nieuwoudtville in the Northern Cape, says she's a "Saffa in need of some help" and is appealing to "the most international community in the world".
Retha explains: "I do the window displays at the English Academy where I work in Spain. This month, we would really like to fill our windows with postcards (or Christmas cards) from all over the world. This teaches our kidlets about snailmail, geography AND kindness.
"I am asking all my friends to send us a postcard from their little corner of the world – no matter where they are. It can be as simple as GREETINGS FROM… or have a personalized message for the kids. Would you please consider participating in our project? I realize it requires a little money and time, but I hope you will see this as the act of kindness which it will be to us. You can follow the project on social media via #mailtheschool"
Retha's mission is to "black out my window!"
Like many South Africans abroad, Retha has lived ALL over the world – US, UK, Ireland, Mexico, Borneo… and now Spain.
"I work for a language academy called The School (to the point, right?). We are located in Aranda de Duero, near Burgos. We are essentially a village! I've been here for nearly five years and always take any opportunity to teach my students a little more beyond the skill of English."
Retha also loves sharing her passion for her homeland with her students – telling them about South Africa's Ubuntu, culture, food, languages and outdoor beauty.
The Proudly South African expat says that already with this project, there's proof of the fabulous "Saffa flavour" because of the six nationalities at the Academy, "it's the South Africans who are making it happen. So far every response we got was from South Africans." (So if you do send a postcard, please mention you're a proud South African!)
Here are the details on where to send your postcard (or Christmas card):