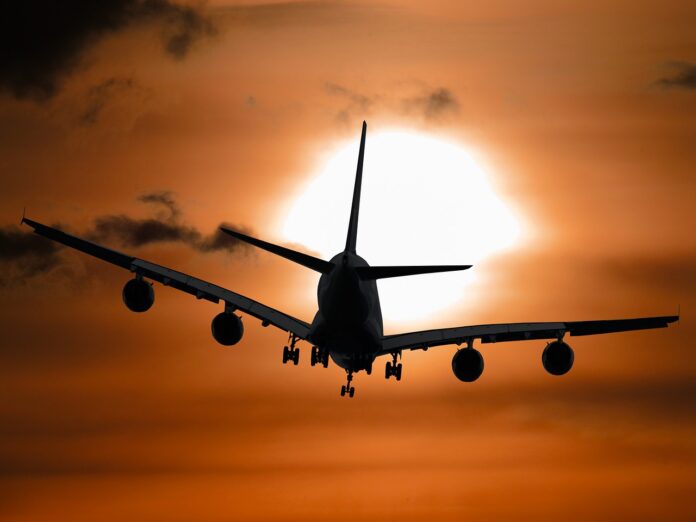 Britain's Prime Minister Boris Johnson says he chatted with South Africa's President Cyril Ramaphosa on Friday, to discuss the challenges posed globally by the new COVID-19 variant – Omicron – and ways to work together to deal with it and reopen international travel. Last night in addition to the bans on southern African travel, England imposed tighter restrictions on travellers, from any country, who enter England now having to self-isolate until receiving a negative PCR test after Day 2.
Not all countries are focussed on southern Africa. Israel and Morocco have both announced a ban on all foreign flights.
During their meeting, the British PM commended South Africa's rapid genomic sequencing and "leadership in transparently sharing scientific data", the UK government said in a statement on its website.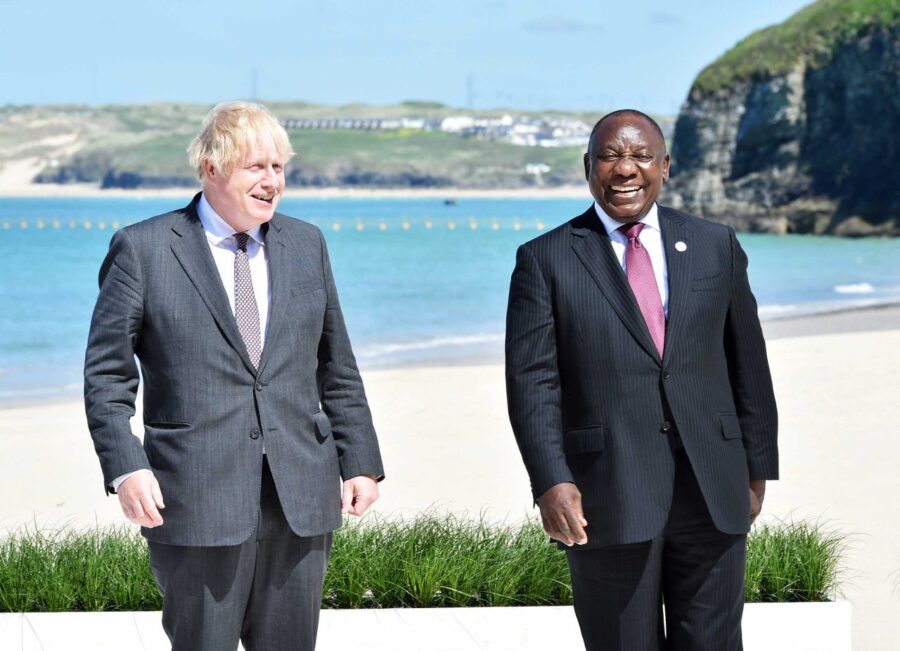 The two leaders reaffirmed the close alliance between their nations, exemplified in the Just Energy Transition partnership agreed at COP26, and they apparently agreed to "stay in close contact" as the world continues to deal with the ongoing threat from the global pandemic.
DIRCO engages several countries to persuade them to lift Red List bans
In a statement on Saturday, DIRCO (South Africa's foreign affairs department) said it has engaged with several of the countries who have rushed to institute temporary travel restrictions on South Africa, and other countries in the region, since the detection of the new Omicron variant, announced by SA scientists last week.
DIRCO Minister Naledi Pandor – who visited Belgium and the Netherlands last week – said in the statement:
"While we respect the right of all countries to take the necessary precautionary measures to protect their citizens, we need to remember that this pandemic requires collaboration and sharing of expertise.

"Our immediate concern is the damage that these restrictions are causing to families, the travel and tourism industries and business."
She said South Africa has started engaging countries that have imposed travel bans, with the view to persuade them to reconsider.
WHO pleads with world leaders to avoid 'knee-jerk reactions'
DIRCO says South Africa aligns itself with the World Health Organisation's position on the latest travel bans. The WHO has pleaded with world leaders not to engage in "knee-jerk reactions and has cautioned against the imposition of travel restrictions".
WHO Head of Emergencies, Dr Michael Ryan, has stressed the importance of waiting to see what the data will show. "We've seen in the past, the minute there's any kind of mention of any kind of variation and everyone is closing borders and restricting travel. It's really important that we remain open, and stay focused," Dr Ryan said.
DIRCO's allegations
DIRCO claims that when there are new variants in other countries, with no links to southern Africa, "the reaction to those countries is starkly different to cases in Southern Africa". The difference this time appears to be the large number of mutations displayed by Omicron, and the as yet unknown efficacy of current vaccinations in preventing infections with Omicron. Two people in Sydney, Australia, who had recently visited southern Africa, have been identified to have been infected by Omicron. Both were fully vaccinated and asymptomatic. Fortunately, in most reported Omicron cases around the world, the effects so far appear to be mild.
DIRCO has alleged that travel bans are "akin to punishing South Africa for its advanced genomic sequencing and the ability to detect new variants quicker". There are  other countries however who do also have advanced genomic sequencing, amongst them the UK and Denmark – and both those countries have so far only identified two patients each with Omicron, all four of whom had recently visited southern Africa.
Most cases to date appear to be traceable back to southern Africa (the Denmark patients were in South Africa) where the vaccination rate has been low, and it is therefore easier for the virus to mutate, however there has been one reported case in Belgium from a woman who travelled to Egypt via Turkey and says she did not have any links with southern Africa.
"Excellent science should be applauded and not punished," said DIRCO, adding that the global community needs collaboration and partnerships in the management of the COVID-19 pandemic.
The New York Times agreed: "The nation put its sophisticated disease surveillance and research systems to good use, and quickly shared the results with the world, only to have its transparency repaid with damaging travel bans."
For many countries' leaders, they are perhaps more concerned with protecting their own citizens (for instance, in Germany a fifth wave has led to hospitals being too full; and in the UK they have officially lost more than 145,000 people to Covid) than 'punishing' another region… however it is hoped that this latest scare may convince wealthier countries to step up their support of vaccination campaigns in Africa to help control the spread and mutation of the disease worldwide.
South Africa said the world should be reassured by SA's capacity to test and its ramped-up vaccination programme. However despite the government's best efforts, just last week Pfizer and Johnson & Johnson revealed they had been asked by SA to delay their deliveries because of the slow-down in the vaccination rate as rumours and conspiracies about the vaccines spread faster in South Africa than the virus itself.
DIRCO said in its statement that "South Africa follows and enforces globally recognised COVID-19 health protocols on travel. No infected individuals are permitted to leave the country."
But unfortunately, as evidenced by travellers from SA presenting in Hong Kong, Israel, the UK, Denmark, Australia, not to mention 61 Covid-19 positive passengers arriving in Amsterdam on Friday from Joburg and Cape Town – some infected individuals are slipping through the cracks.
61 passengers from South Africa were Covid-19 positive, 13 at least with Omicron
The Dutch health authorities confirmed today that "the Omicron variant has so far been identified in 13 of the positive tests. The investigation has not yet been completed. The new variant may be found in more test samples." People who've returned to the Netherlands from SA, Botswana and several other southern African countries since Monday 22 November have been called upon to be tested, even if you feel fine. Please call this special number: 0800-5005.
A KLM spokesperson said that all passengers on their two flights had had to present proof of either a negative PCR test OR double vaccination. As South African scientists said last Thursday, it is not yet confirmed whether the latest variant may "be able to get around parts of the immune system and the protection that we have in our immune system (both natural and vaccinated)".
They stressed however that vaccines remain the critical tool for protecting citizens from severe disease and protecting the health system from another surge in cases.
Potential good news
The FT's Health and Science reporter Oliver Barnes retweeted a message that perhaps Omicron has "been widespread in Gauteng for weeks… and lack of visibility in hospitals/death rates (is) very reassuring."
Florian Krammer, Microbiology Professor at Mount Sinai in New York also tweeted: "My gut feeling from hearing of Omicron cases in Botswana, ex-Malawi, ex-Egypt (2 now it seems) and in South Africa, is that the variant was flying under the radar in under-sequenced countries for some time until Botswana and South Africa detected it and sounded the alarm."
The renowned professor and expert on viruses also gave "a shoutout and big thank you" to  to CERI Director Tulio de Oliveira "and many other researchers from South Africa and Botswana for sharing sequences and information in real time!"
President Cyril Ramaphosa will address South Africa this evening. He is expected to encourage vaccination rather than impose heavy Lockdown regulations.
UPDATE: British Airways is expected to resume flights from Tuesday.
Info received from @ukinsouthafrica.
– @British_Airways will resume direct flights to #SouthAfrica from Tuesday (30 Nov) with the 1st flight to London on W/day. It'll be 1 daily flight to Cape Town & ORTIA.
– Virgin flies 3 times a week into ORTIA. They haven't stopped theirs.

— Clayson Monyela (@ClaysonMonyela) November 28, 2021