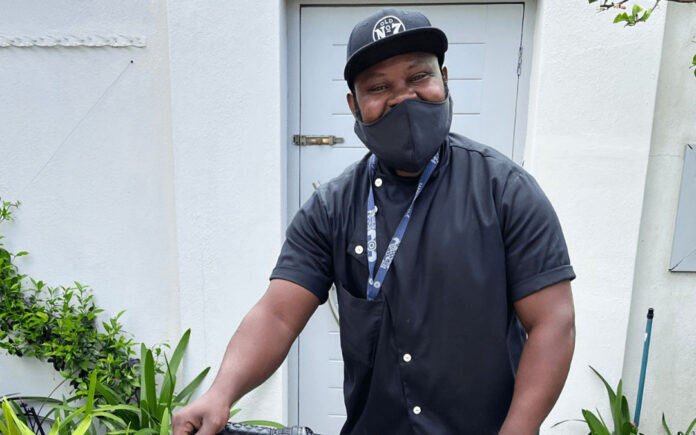 For anybody who has ever met Jack Umba, you'll know he's the best barista ever – he's hard-working, kind-hearted and whips up the best coffees around town, Cape Town. But like many South Africans, it's been a tough couple of years… however, instead of giving up, Jack is following his dreams to get his coffees on the move with a tuk tuk!
And luckily, one of his grateful customers – Michelle Tayler-Smith, a long-time SAPeople contributor – is helping get him on the road to success.
Jack has a coffee shop on Iman Haron Road in Claremont (@ Coffee Jess next to Curtain Corner), where – according to Michelle – "he makes the most delicious coffee. He is the kindest and loveliest man you will meet, which is why he really is the BEST PERSON EVER 😁😁"
Jack currently does deliveries – of his coffee and pancakes – to Claremont and Harfield… on his bicycle!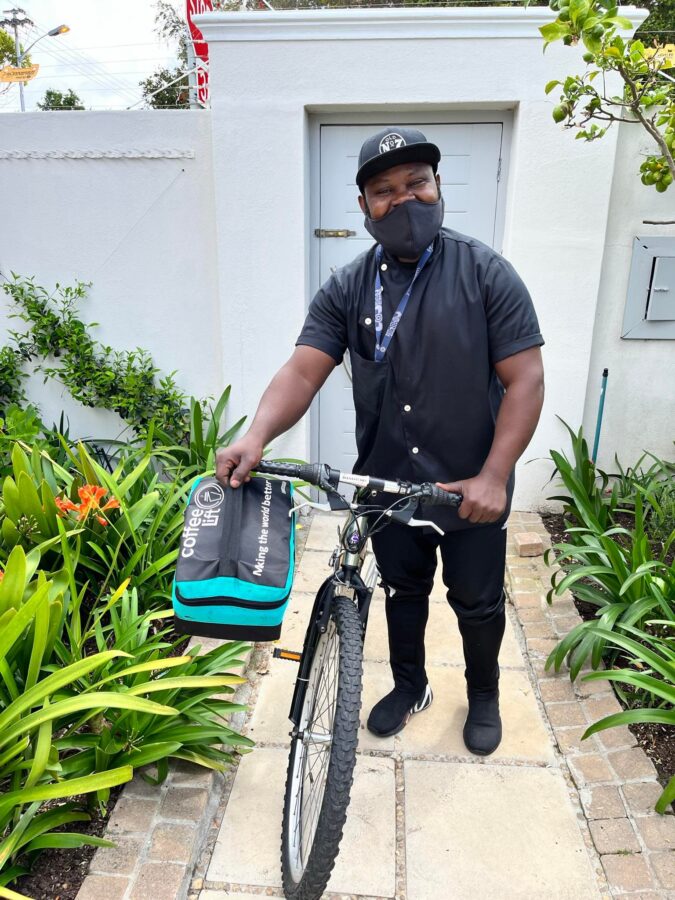 He would like to expand his business by buying a tuk tuk, such as the one shown below, so that he can deliver his coffees further afield, and so that he could work as a vendor at markets and schools in the Southern Suburbs.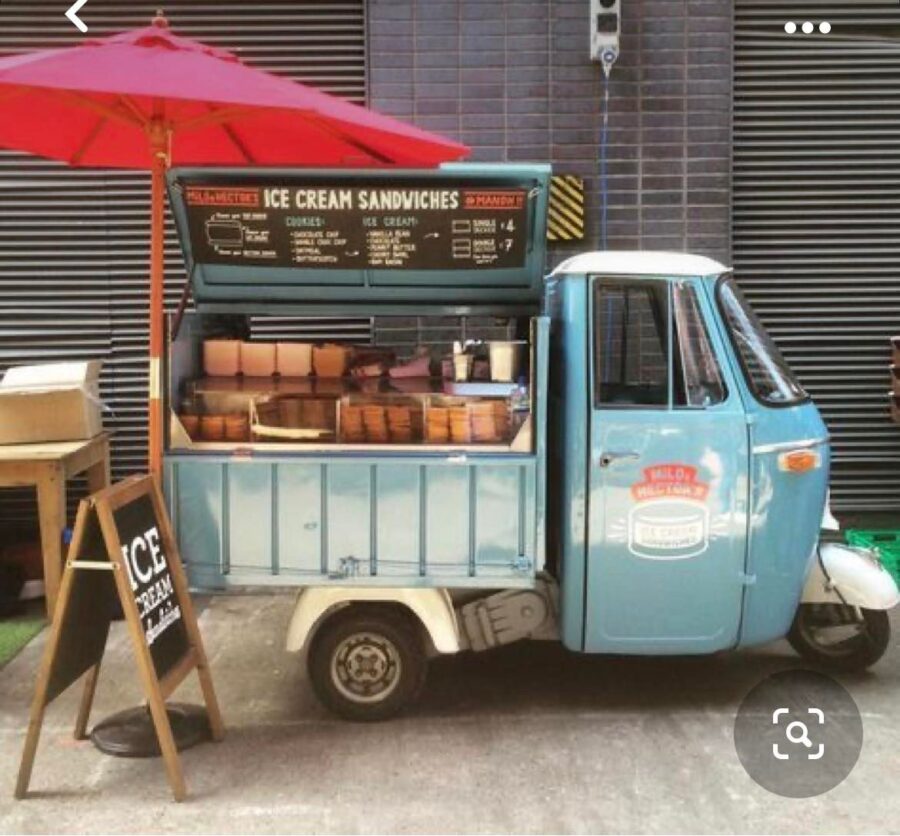 Michelle has kindly set up a crowdfunding campaign on BackaBuddy to assist with the purchase of the tuk tuk, and asks that anyone who can please donate – no matter how small – to help get Jack on the move! A second-hand tuk tuk costs around R40,000 and will then require customisation.
As she says, if you live abroad, "£10 is over R200, and could do a lot for Jack…"
Michelle says "the issue is that Jack's shop isn't in the best location for a coffee shop. So I suggested finding another location for his shop, however that's too expensive, so we thought of a mobile coffee tuk tuk, so he can get to markets easily, and possibly sell coffee at schools in the area."
If you're in South Africa, and "if you'd like to meet this lovely man in person, please visit his coffee shop in Claremont; or order a coffee (R20). You can reach him on +27 (71) 044-7753. Not to sound like a Tesco ad here, but every little helps!" (The Tesco reference comes from Michelle living in the UK for 10 years before moving back to SA in 2011.)
Michelle – who organises the Keurboom Park family market in Rondebosch – hopes others in the community will invite him to their Markets / pop up events, and that South Africans around the world will make a donation on BackaBuddy:
Help Jack get a Tuk Tuk by supporting him on BackaBuddy here:
https://www.backabuddy.co.za/jack-umba
The aim is to raise R80,000 – which will cover the cost of the coffee van, a fridge, a coffee machine as well as modifications to get the van on the road. "Any additional funds will be used to install wifi into his coffee shop as well as upgrading the seating area with couches and tables," says Michelle.
This week she thanked everyone who has already donated, raising over R17,000 "which is exceptional. Thank you!!" she says.
Michelle, who is very involved in her community, also pointed out that "Jack will be also be contributing towards the vehicle through his own resources."
She says everyone in the community loves Jack. "He is so friendly, warm, kind, gentle – a really nice man trying to make an honest living."