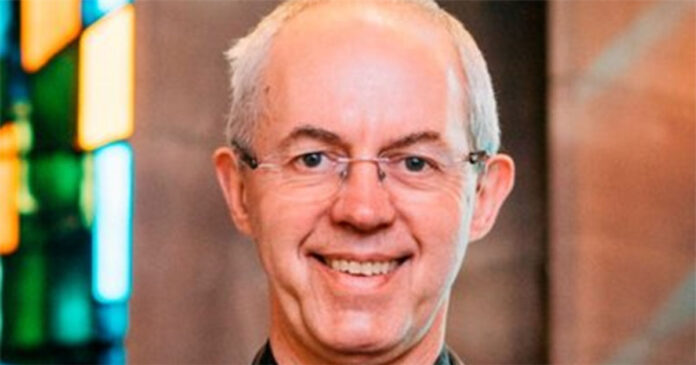 The Archbishop of Canterbury in the UK, Justin Welby, has called for human solidarity – for nations around the world to work together to fight Covid-19, rather than banning flights from countries in Africa where Covid-19 cases appear higher.
The Archbishop said in a series of tweets that the "only route out of this pandemic is #VaccinEquity" and that "we must end stockpiling and get vaccines distributed in countries that need them most."
He said the choice is either 'vaccine nationalism' or 'human solidarity'.
Welby tweeted: "With #Omicron set to become the dominant variant in the UK, I appeal to the British government to remove Nigeria and South Africa from the red list – together with all other countries currently on it.
"We must find fair and effective approaches for those who are vaccinated and tested to enter the UK. I agree with the Nigerian High Commissioner to the UK – we cannot have 'travel apartheid'.
"It is also morally wrong – and self-defeating – effectively to punish other nations for being transparent when they discover new Covid variants, as @ArchbishopThabo of Cape Town has said."
Dr Thabo Makgoba last week called the hoarding of coronavirus vaccines by the West dangerous and unethical.
"The remedy should be working together to stop the variant, not annihilating countries in Southern Africa economically," the Archbishop said. He called on the Church of England to "amplify our cry", and stressed "we are not safe until everyone is vaccinated. If you vaccinate children, if you give others booster vaccines in the UK, Europe, and America, while Africa remains largely unvaccinated, the virus will come, new variants will develop, and they will affect those who have booster vaccines and the unvaccinated.
"So the aim really is: can we afford to leave out solidarity? Can we not be driven by Big Pharma, whose aim is profit? Can we be driven by people?"
As the Archbishop of Canterbury answered the call to amplify the message, he was met with mixed reactions. One UK citizen said: "As you are a man of the cloth – please could you leave running the country to expert health / medical scientists and the Government. Keep the UK safe MUST be the number 1 priority!!!" Another said: "We'd keep the UK a darn site safer if we didn't allow other parts of the world to become the breeding grounds for new variants. This really is a time where nationalism is entirely self-defeating."
Apart from several countries in Africa, France is also beginning to appear on Red Lists, with the Philippines announcing today a ban on travellers who have been in France during the past fortnight. The ban starts on Friday 10 Dec and lasts until 15 December. The President's officer said it was to prevent the spread of Omicron.
There have also been problems in some parts of Africa with vaccine rollouts – hampered by difficulty in gaining access to remote areas, in sometimes receiving doses that are already close to expiration, and challenges in convincing some people to get vaccinated. According to a Reuters exclusive, it's estimated that up to one million AstraZeneca Covid-19 vaccines delivered from Europe via COVAX expired in Nigeria last month. The WHO says that only 4% of adults in Nigeria have been vaccinated so far.
In South Africa, just days before scientists announced the discovery of the Omicron variant (then called B.1.1.529), Pfizer and Johnson & Johnson had revealed that they have been asked by SA to delay their deliveries as the inoculation campaign in SA had slowed down.
The UK has been particularly hard-hit by the Covid-19 pandemic, with a loss of life totalling over 144,000. Prime Minister Boris Johnson was heavily criticised for not closing borders fast enough after the Delta variant was identified in India.
The South African travel and tourism industry said it lost almost R1-billion within 48 hours of the UK travel bans to and from South Africa being announced, in terms of cancellations to travel bookings between December 2021 and March 2022.
MORE
Btw – if you are in the UK and looking for a fantastic cleaning service, or would like to start your own new business – contact Jorge Santos or the Van der Merwe's, who have Fantastic Services franchises in Surrey. They're South Africans cleaning up in England and would be happy to help advise you.