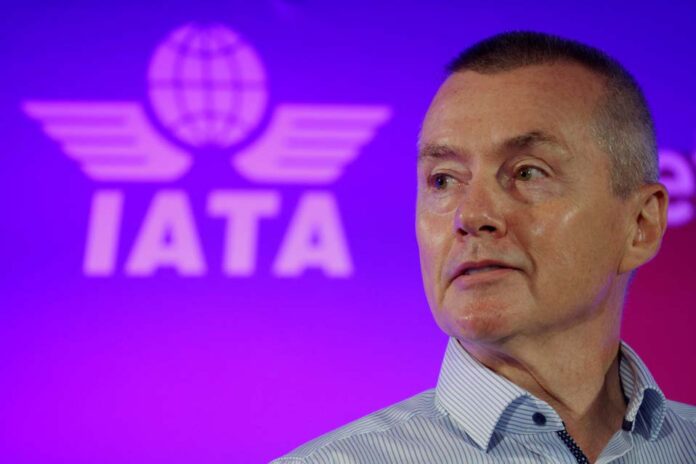 PARIS (Reuters) – Global airlines blasted governments on Wednesday for worsening the Omicron scare through snap border measures and "rip-off" virus testing regimes, and urged politicians to let travellers make their own decisions based on scientific data.
Willie Walsh, director general of the International Air Transport Association, predicted "knee-jerk" border restrictions resulting from the coronavirus variant would ease soon, but it was too early to say whether holiday travel would be disrupted.
"We can't shut down everything when a new variant appears," Walsh told a news briefing, adding hasty travel bans had penalised countries like South Africa for reporting findings. (SA travel experts estimated that almost R2-billion in cancelled travel plans was lost within 48 hours of the UK announcing its ban on flights to and from South Africa.)
However, he predicted the latest health emergency would be short-lived and said it would not impact IATA forecasts which predict a return of air travel to pre-crisis levels from 2024.
Walsh said competition authorities should investigate the prices charged for COVID-19 tests which in some cases bore no relation to their true cost.
Britain's competition watchdog said in August it would help the government take action against COVID-19 testing companies if it found they were breaching consumer law, amid concerns about the price and reliability of PCR travel tests in the country.
"I hope governments and competition regulators step in and stop consumers being ripped off," Walsh said. "I do think we need to understand how that has happened and where all the money (has) gone."
The UK's Archbishop of Canterbury has also called for South Africa's removal from the UK Red List and for 'human solidarity'.
Meanwhile Botswana's Health Minister said today that his country has not seen a rise in Covid-19 hospitalisations even though it was one of the first countries to detect the Omicron variant. Unlike Nigeria where only 4% of the adult population is vaccinated, Botswana has managed to fully vaccinated 71% of its 1.3 million eligible population, the minister said.
Omicron, a heavily mutated variant first identified by South African scientists, is expected to become dominant because it is highly transmissible. There have now been cases reported in at least 57 countries.
The heavily mutated variant has caused alarm among scientists and governments and is widely expected to become dominant because of its high transmissibility. It has spread to at least 57 countries.
Minister Edwin Dikoloti told a media briefing today: "Currently we only have one person in ICU (intensive care). But there is a trend that we have noticed which is that those that get seriously ill have not been vaccinated."
Last night scientists from KZN announced preliminary results from their experiments, revealing the Omicron variant can partially evade the immune protection provided by two doses of the Pfizer vaccine (the only vaccine so far tested), and said more protection would likely be offered with booster shots.
The number of reported COVID-19 cases in the past week in South Africa has doubled to more than 62,000, and there have been "very large" increases in incidence in Eswatini, Zimbabwe, Mozambique, Namibia and Lesotho, according to Reuters.
(Reporting by Tim Hepher; Editing by Louise Heavens and Jan Harvey)