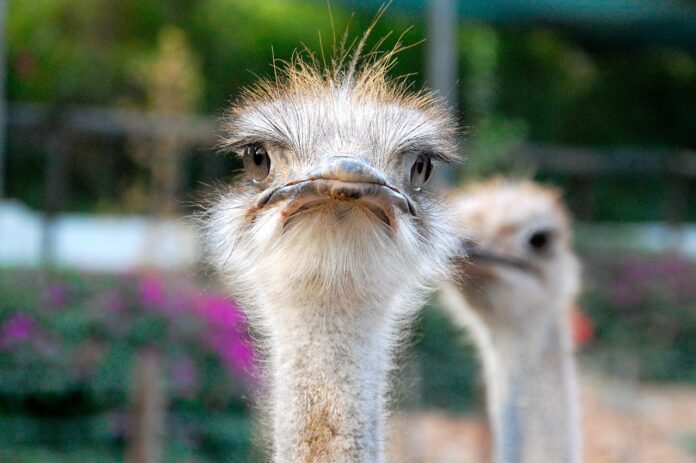 Japanese scientists at Kyoto Prefectural University have developed a ground-breaking face mask – utilising antibodies extracted from ostrich eggs – that enables an easy way to identify if someone has contracted Covid-19.
According to Kyodo News, the team said in a press release that the masks glow when they're exposed to ultraviolet light IF they contain traces of the coronavirus. In fact the head of the team discovered he was Covid-19 positive when his own mask was exposed to the UV light during experiments. A follow-up PCR (polymerase chain reaction) test confirmed it.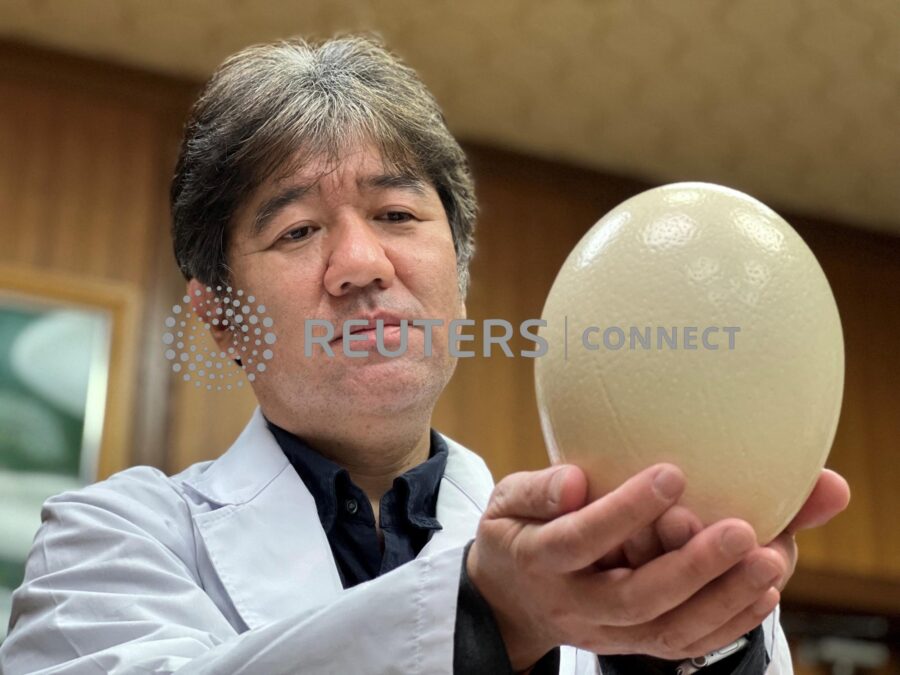 The team hopes to get government approval to start selling them next year. They'd certainly be a lot more comfortable than PCR tests.
Apparently ostriches – which are mainly found in South Africa and other southern African countries – can produce several types of antibody or proteins which neutralise foreign entities in the body.
Kyodo News said that in February last year, "the team injected an inactive and non-threatening form of the coronavirus into female ostriches, successfully extracting a large quantity of antibodies from the eggs that they laid." Females lay up to 12 eggs at a time.
They then developed a special filter to place onto the mask, which, when removed and sprayed with a fluorescent dye containing the coronavirus antibodies from the ostrich eggs, then glows under a UV light if the virus is present.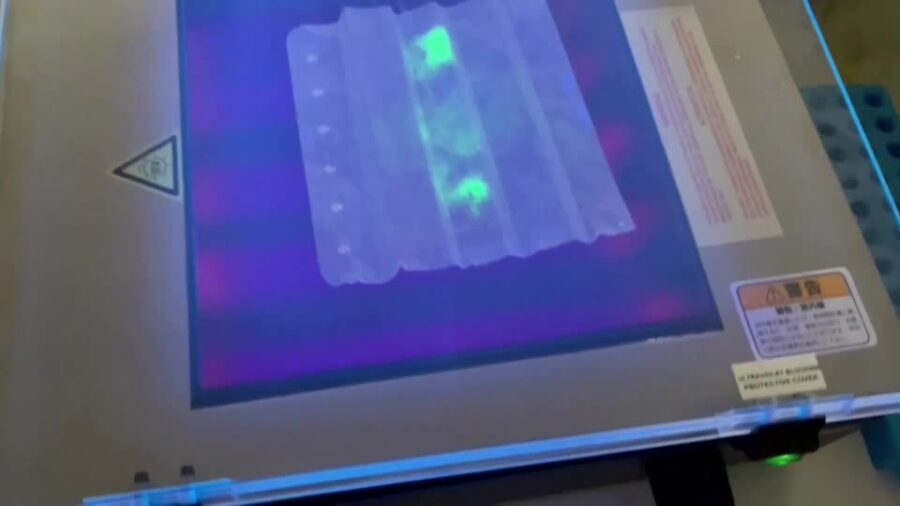 Experiments so far included 32 people who were infected with Covid-19. Their masks all glowed under the UV light, and faded as their viral load decreased, reported Kyodo News. The team aims to continue experiments to include 150 participants, and to further develop them so they will glow without needing the special lighting.
The team's head is Yasuhiro Tsukamoto (52), a veterinary professor who has studied ostriches and their awesome immunity power for years. He says: "We can mass-produce antibodies from ostriches at a low cost. In the future, I want to make this into an easy testing kit that anyone can use."
Researchers at Kyoto Prefectural University in western Japan have developed masks that use ostrich antibodies to detect COVID-19 by glowing under ultraviolet light https://t.co/NXL6RmLUFQ pic.twitter.com/xz4yRc32eq

— Reuters (@Reuters) December 10, 2021