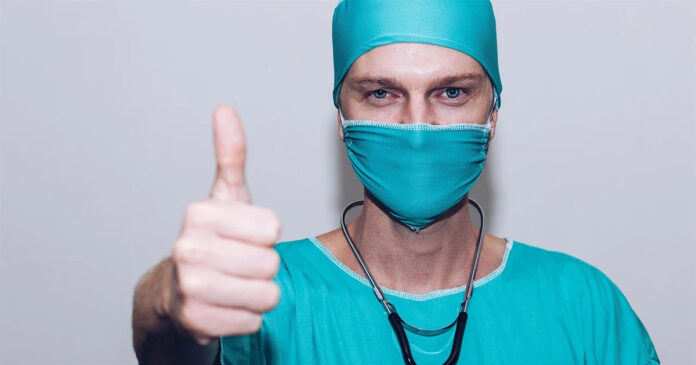 Encouragingly, the result of a major study in South Africa shows that vaccinated individuals who received two-doses of the Pfizer-BioNTech vaccine have 70% protection against hospital admission.
Whilst protection against hospital admission is a lot less than the highs of 93% in South Africa's Delta-driven variant, 70% is still regarded as very good protection.
The study undertaken by Discovery Health – South Africa's leading private healthcare provider – is the largest real-world assessment of the Omicron variant to date, with over 211,000 positive COVID-19 test results, 41% from adult members who had received two-doses of the Pfizer- BioNTech vaccine. Approximately 78,000 of these positive COVID-19 test results were attributed to Omicron infections, over the period 15 November to 7 December 2021.
President of the SAMRC, Professor Glenda Gray, said: "We are extremely encouraged by the results of Discovery Health's analysis. It is extremely important to be able to demonstrate to the public that in a real-world setting – in the presence of a highly transmissible new COVID-19 variant – the Pfizer-BioNTech vaccine provides good protection against severe disease and hospitalisation."
Key findings from the South Africa study:
Evidence strongly suggests Omicron results in a typically mild illness, irrespective of age or level of prior immunity.
Rates of South African hospitalisations due to Covid remain low, despite very high Omicron infection levels.
Numbers of patients in South Africa requiring either oxygen or ventilation due to Covid remains low.
Two-dose Pfizer-BioNTech vaccination provides 70% protection against severe complications of COVID-19 requiring hospitalisation, and 33% protection against COVID-19 infection, during the current Omicron wave.
Risk of hospital admission among adults diagnosed with COVID-19 is 29% lower for Omicron variant infection compared to D614G infection in South Africa's first wave in mid-2020, after adjusting for vaccination status
According to a press release from SATSA and Tourism Business Council of South Africa, the implications of this study show that the Red List travel restrictions in the UK and across the EU are redundant considering the low risk presented by Omicron and the high rates of community transmission across the region. The UK has today announced that South Africa and the other 10 southern African countries will be removed from its Red list at 4am tomorrow morning.
Hospitalisations are likely to remain low in the current wave, irrespective of antibody levels; and the impact is likely to be even more modest in countries with high vaccination rates.