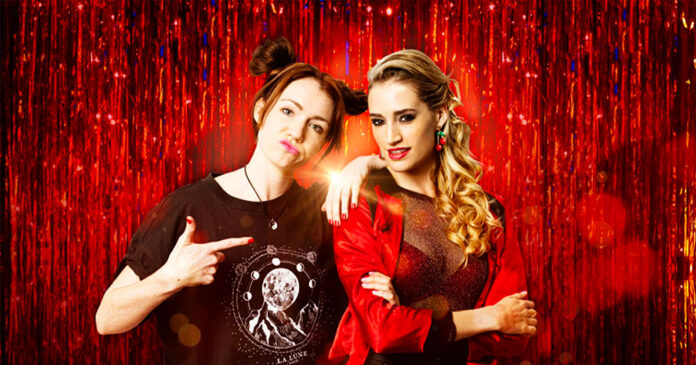 Let the Christmas countdown begin with these 6 local South African festive season movies.
Showmax is counting down to Christmas with a merry line-up of local holiday movies. From laugh-a-minute comedies to feel-good tear-jerkers, these homegrown films will give you all the festive season feels for a very Mzansi Christmas. 
Add these new holiday favourites to your December watchlist:
Unable to afford to bury their gogo, Vele and her hot-headed younger brother become amateur kidnappers on Christmas Day, taking a government minister hostage in exchange for ransom money that they want to use to be able to celebrate her life and give her a fitting farewell. Add Boxing Day to your list to stream from 23 December 2021.
A homeless woman saves the life of a wealthy CEO, and in an unusual moment of Christmas spirit, he invites her to recover in his luxury penthouse. He laughs off her claims to be from another world – until his own starts tipping over. Stream Asseblief & Dankie on Showmax from 25 December 2021.
Pearl is the most sought-after attorney in the country, at the cost of her love life. When her boyfriend dumps her just as the Christmas family gathering is around the corner, Pearl's increasingly impatient mother drags her to church for some divine intervention. She receives a life-changing prophecy about who she'll find her happily ever after with: a man with the surname Dlamini. But will Pearl follow her heart or the prophecy?  Watch it now.
In Season's Feelings, on their way to a not-so-conventional Christmas party, a band of outsiders collide with themselves and each other as they try to figure out quarter-life, half-loves and family. Watch Season's Feelings on Showmax here.
In Nativity, a group of well-intentioned community members tries to produce an amateur Christmas show to save their community hall. The feature film directorial debut of Fleur du Cap-nominated actress Bianca Flanders (Troukoors) is produced by Nagvlug Films (Skemerdans). Save Nativity to your list to stream from 24 December 2021
In Eve's Christmas, two feuding siblings, Carl and Eve, are forced to face their differences when Carl's son asks (in a prayer) that Eve come to visit for Christmas. This sets in motion some seriously comical (and bittersweet) events involving a toy, Father Christmas, and maybe even honouring their father's dying wish. Add this comedy-with-heart to your watchlist to stream from 24 December 2021
Get two months of Showmax for the price of 1
Double the festive fun and get the Showmax 2-for-1 deal before 9 January 2022 to score two months of entertainment for the price of one! Enjoy the latest and greatest movies, series, kids' shows and sport, as well as all your festive favourites in our holiday collection. Yours to enjoy, whenever, wherever, on any screen. Get the deal here.