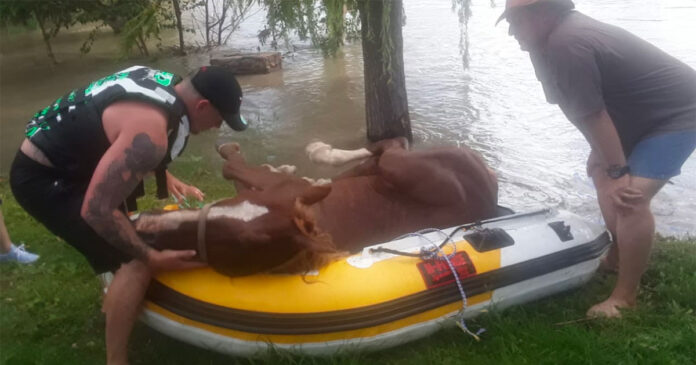 A horse stranded for five days on a perilous island in the Vaal River, near Barkly West in the Northern Cape, South Africa, has been rescued by some incredible human heroes, just 24 hours before the tiny island may have been washed away.
The daring and risky rescue involved transporting the stallion to the river bank on a rubber ducky. A helicopter and other rescue options had been considered but time was running out.
With very strong currents today it meant "there was the possibility that there wouldn't be an island tomorrow morning… so they decided to take a leap of faith and go with a rescue that was maybe a little bit more risky… but to at least try and get the horse to safety," 9th Day Animal Rescue Centre Founder, Charmaine Booysens, told SAPeople. (9th Day wasn't involved in the rescue, but helped raise essential awareness.)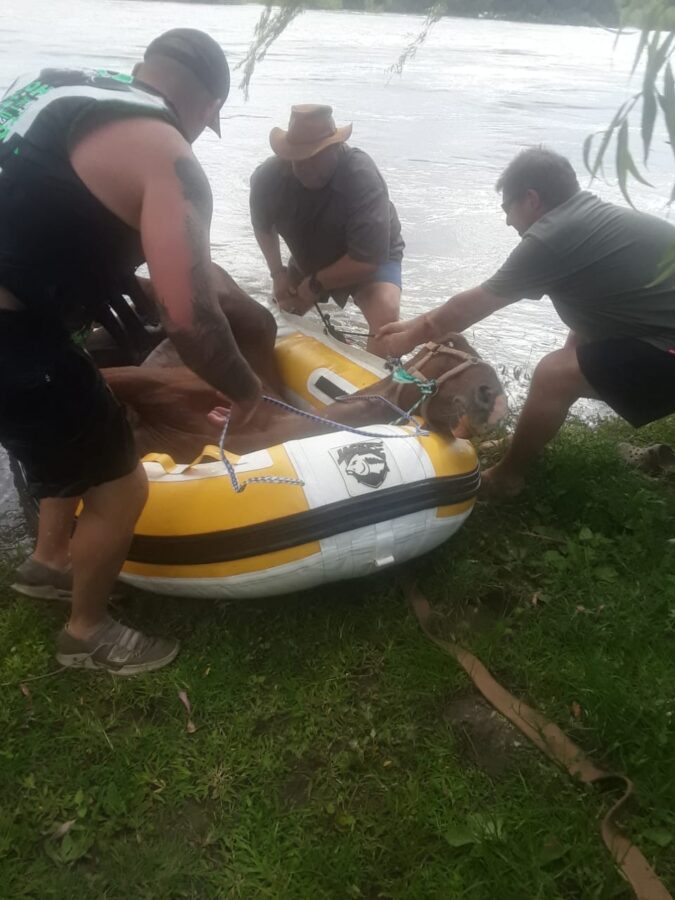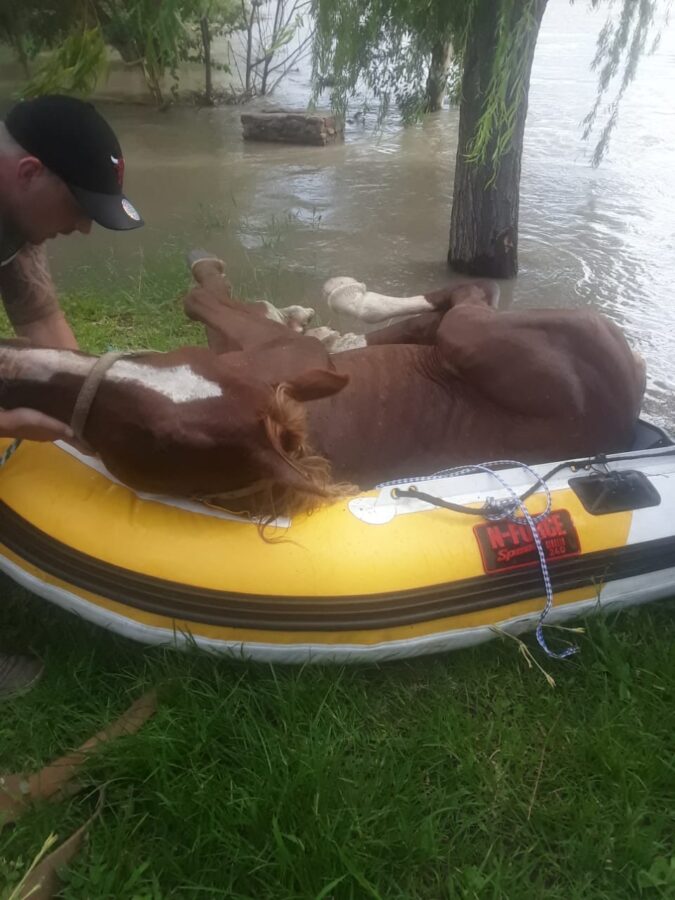 Throughout the last few days, Charmaine has been in constant contact with Marie Wiese, from the Horse Club in Kimberley, who has been on the ground at the river daily doing her utmost to get the horse saved.
"We prayed together, cried together, sweared together… but it was all worth it," says Charmaine, who had read Marie's call for assistance on Find-It.co.za. Marie told Find-It the river was extremely strong after dams had been opened following heavy rains in the area. A couple of days ago she reported: "There is about 100m of water on either side of the horse. We cannot see the horse from where we are standing at all. We sent a drone to take pictures."
A-Team Heroes Risked Their Own Lives to Make Sure Horse was Safe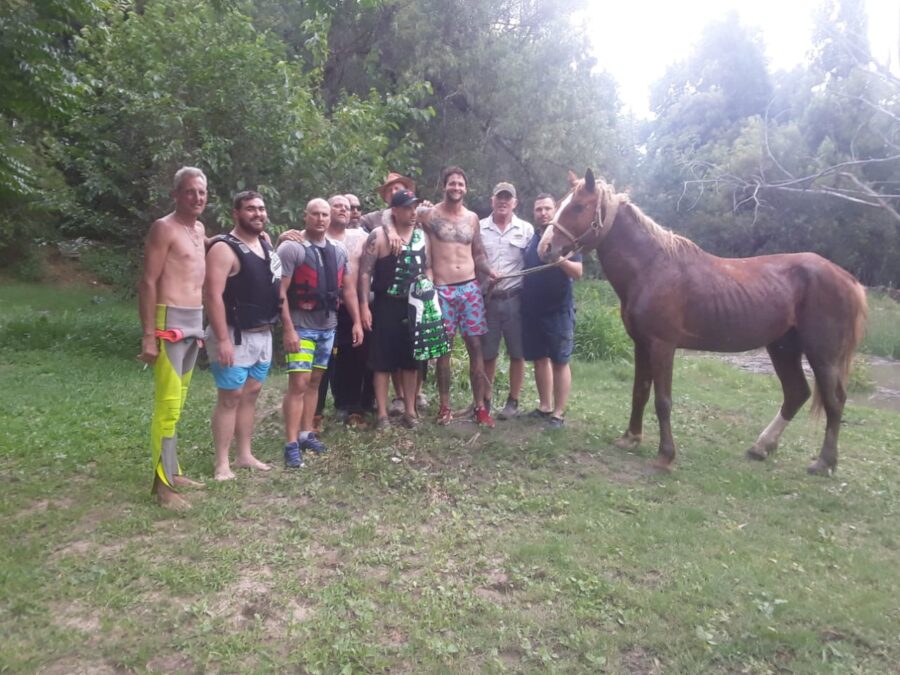 Today the "A-Team" made it happen, says Charmaine. "They were willing to risk their own lives to make sure that this horse is safe," she says through tears of gratitude. "I'm just very thankful that our prayers were answered, and that this poor horse is on dry ground tonight."
A local vet, Dr Johan Kriek, sedated the horse and "we had an absolutely amazing hero who was willing to get the horse onto the rubber duck boat and bring him across the river."
Charmaine says: "Paolo Selicati was 200% sure and committed that he will get the horse to the other side, alive. Losing the horse wasn't an option, in fact he was willing to risk his own life if it came to that 💪" Paolo, and Dean Goosen, both drove to Barkly West from Johannesburg to save the horse!
There was the risk of the sedated horse tipping over into the river and drowning, but the other option – letting him swim – was also a major risk. With varying depths, sometimes several metres, the horse would have injured his legs while trying to swim as normally happens, and probably would have had to be "let go".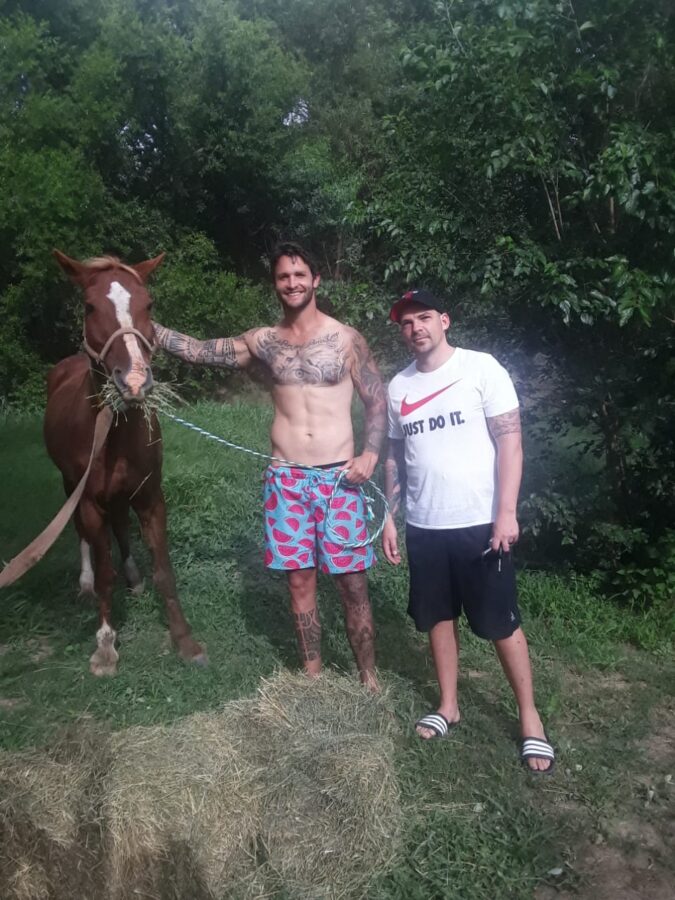 "So they decided to take this leap of faith, to go with a bit of a risky rescue… but it all worked out," a relieved Charmaine says. Although skinny and not in a great condition, the horse is at least up and about.
As one of many people following the harrowing story said: "Thank you to everyone in this rescue❣ We salute your kind and brave hearts❣🙏🙏"
Charmaine says: "It was unanimously decided that our stallion (yes, ladies I mean the horse) will be named after THE MAN WITH THE PLAN – Paolo."
Charmaine thanked all the heroes involved in the rescue, adding: "Last but not the least, Thank You Lord for hearing our prayers. Again, You got the right people together with the right plan to save a life 🙏 ❤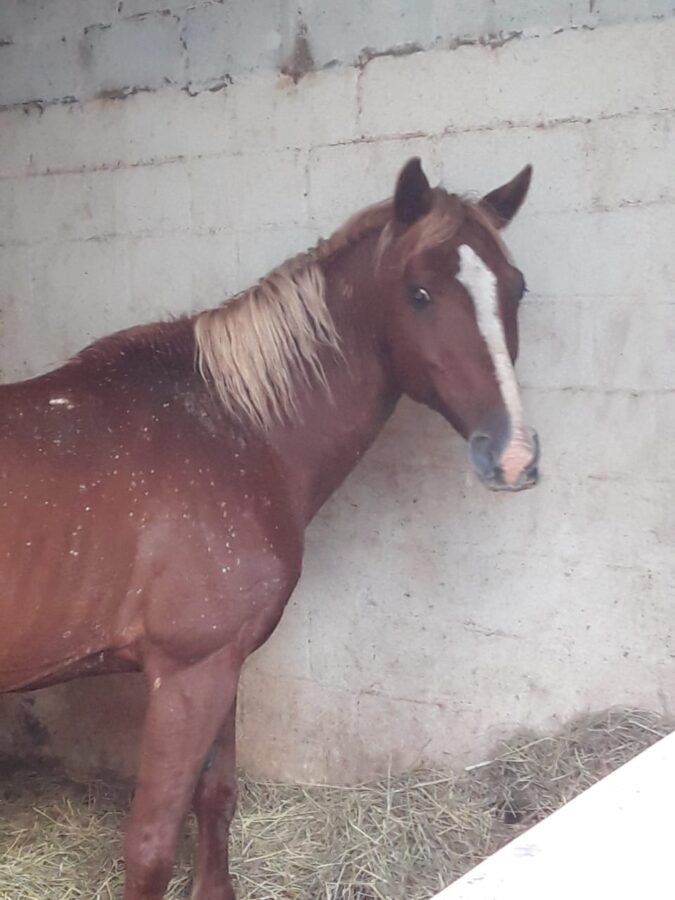 The owner of the horse has been located, and the SPCA is involved to ensure that the correct steps are followed.