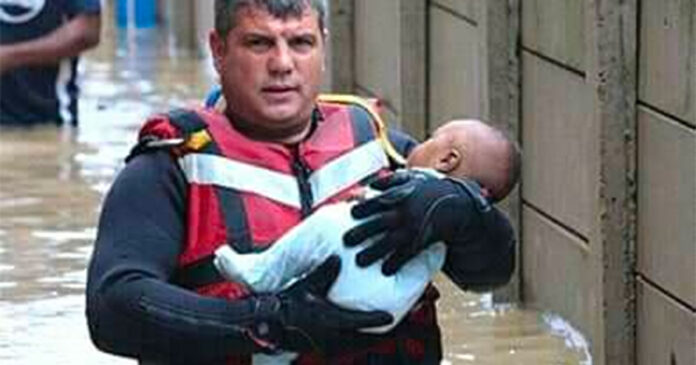 At least 35 people have had to be rescued during floods which have caused extensive damage in Ladysmith, KwaZulu-Natal. During the stressful rescue missions, there was a moment of lightness however, when a police hero passed an eight-month old baby to his colleague in a rubber boat… and the baby began to cry. "Jy maak die baba skrik, sies man!" joked the South African police officer. Fortunately the mom was lifted onto the boat as well and able to calm her baby. (Watch at bottom of page.)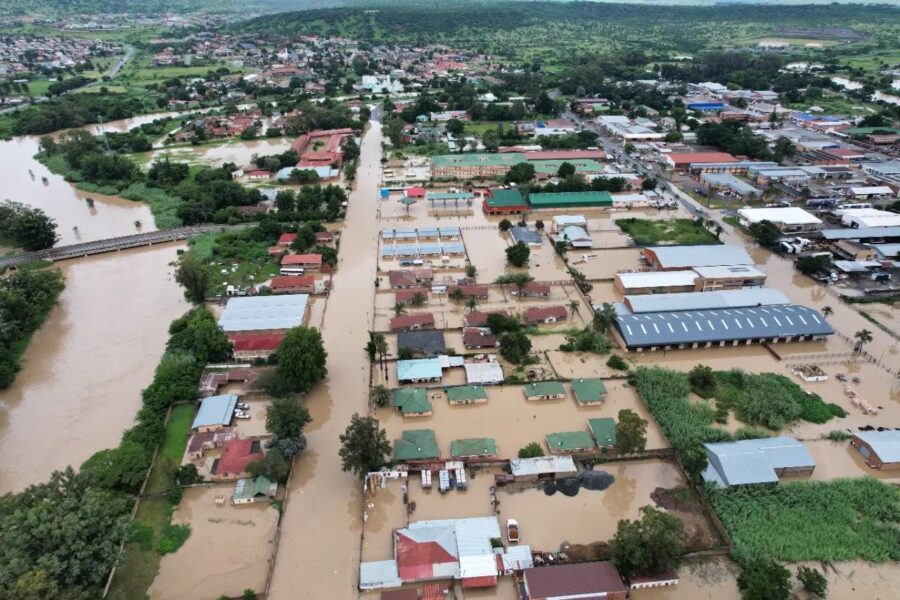 The unnamed officer has been labelled a hero on social media with a photo of him, carrying the baby through waist-high flood water, going viral on Severe Weather across Southern Africa's page. The picture was posted by Craig Heymans who said: "ONE OF Ladysmith's HEROES."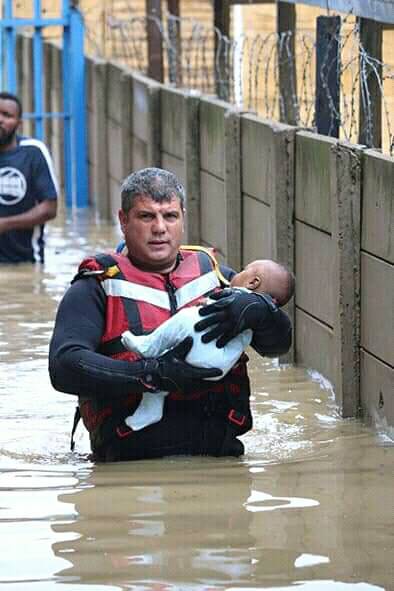 Other heroes in the Ladysmith flooding disaster have been volunteers from humanitarian and relief aid non-profit, Al-Imdaad Foundation.
They not only helped in the provision of the rubber dinghies for evacuations and rescues, but in partnership with the Uthukela District Disaster Management they assisted in getting residents to higher ground. They've also helped transport 89 evacuees to the Ladysmith sports complex, providing them with basic needs like hot meals, mattresses, blankets, hygiene packs and fresh water.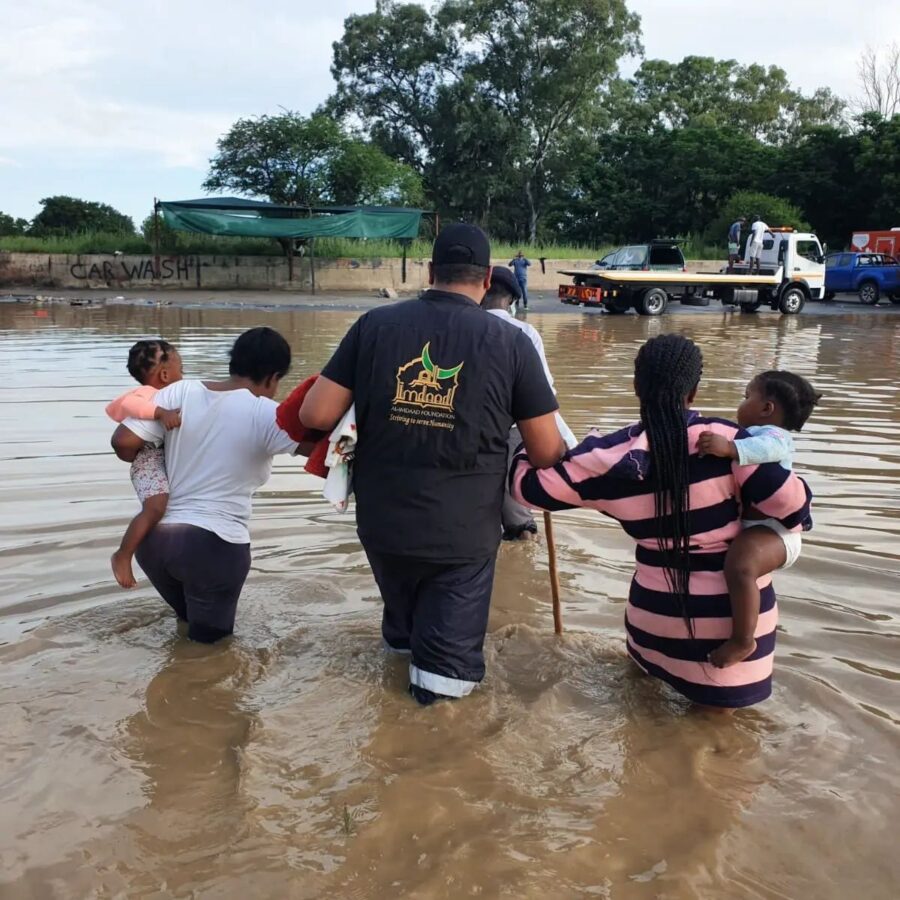 The Foundation's teams are also assisting shop keepers salvage goods as "floodwaters continue to inundate large areas of the town".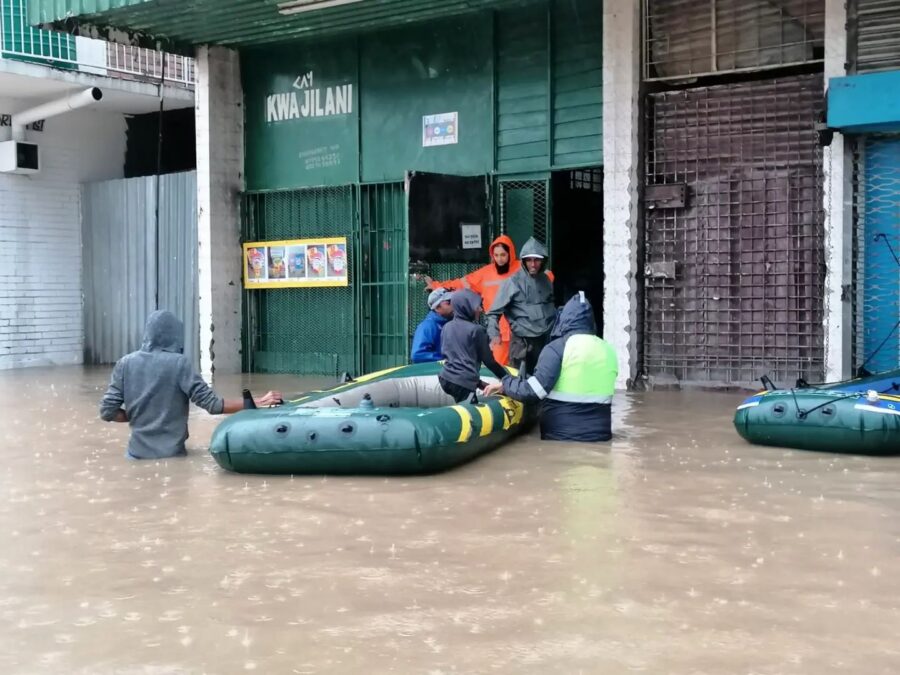 KZN's Premier Sihle Zikalala has declared a state of disaster in parts of KZN affected by the floods.
According to local reports, Ladysmith's CBD was flooded due to the Klip River Dam bursting its banks, after almost a month of heavy rains in the area.
The South African Police Service (SAPS) K9 Search and Rescue from Pietermaritzburg and Ladysmith were commended for their calm and professional rescue of residents.
The Municipality has begun pumping water out of affected homes and providing sandbags, a spokesperson told IOL.
Today Al-Imdaad Foundation said: "Ladysmith remains cloudy and drizzling with much of the road networks in the CBD still waterlogged due to the large volumes of water that have entered various parts of the town. Water levels at the holding dam are 8m down from a high of 8.5m on the evening of 16th January 2022. Many families were evacuated and rescued through a collaborative effort between Al-Imdaad Foundation, SAPS Canine Unit, SAPS Search and Rescue and Disaster Management. Several families were rescued from a low-lying area of the CBD including an elderly lady who was taken to her family."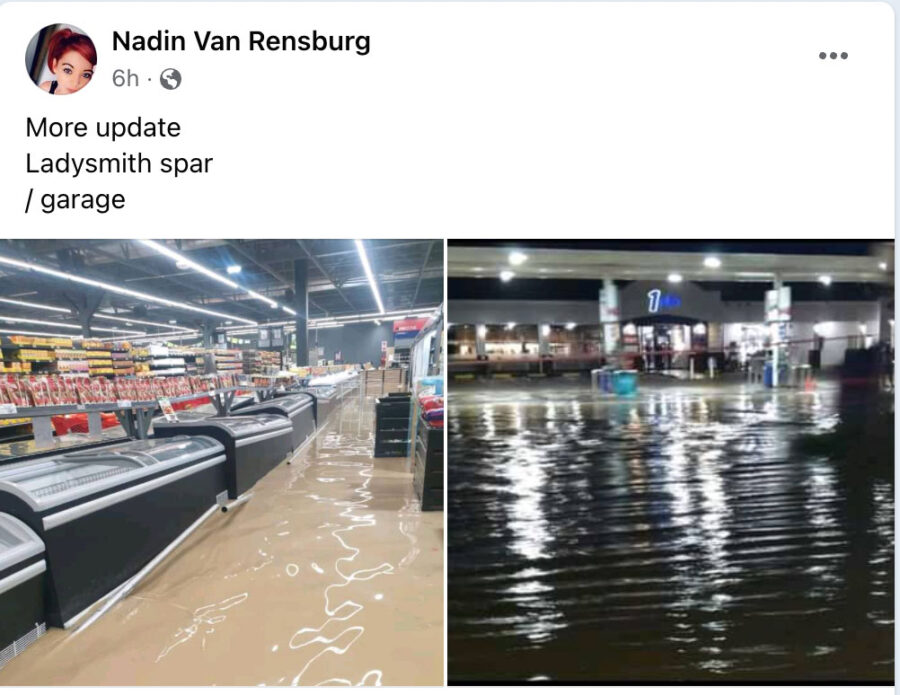 The Premier said that according to a report, there have been at least 205 incidents – from heavy rains to structural fires – in KZN since November, with the weather damaging over 2,000 households and destroying at least 773 homes. Throughout the province 25 people have died from lightning or drowning, and there is still one person missing. It will cost approximately R3.3-billion to repair the damages, according to the report.
WATCH Family with child rescued by police heroes in Ladysmith, KZN
This family was rescued today (Monday 17 Jan) in Queen Street, Ladysmith.
WATCH Police teams rescue 35 people from floods in Ladysmith, South Africa