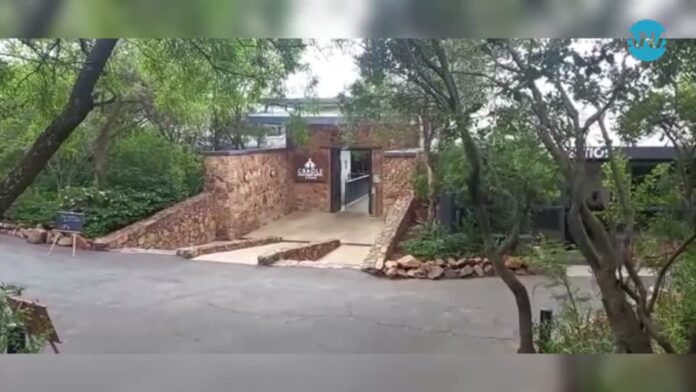 Earlier this week The Sun newspaper in the UK reported that a UFO expert had spotted a "disk-shaped alien aircraft" in a "remote desert on Google Maps", not far from South Africa's Cradle of Humankind fossile site.
According to the report, based on a YouTube video by extraterrestrial 'expert' Scott C. Waring, satellite images show a mysterious  "metallic circular object measuring 59ft wide… lodged in between some vegetation. And to make the observation even more mysterious, it is situated just a stone's throw from a renowned South African site where fossils of some of the earliest known life forms on Earth have been found."
However, it appears that wasn't an alien aircraft that crashed in the Magaliesburg mountains at all.
What Waring saw from the comfort of his home is actually a viewing deck design into the Malapa dig site, in the Cradle of Humankind in Gauteng.
According to Reuters: "This award winning structure serves as a cover over the dig site for fossils as well as a viewing deck for tourists and hoist platform for heavy rocks.
"The 8 legged structure designed by Krynauw Nel Ass was opened in 2014 and is no alien aircraft as suggested in the The Sun UK video but a roof in the shape of a beetle (malapa)." Picture: Timothy Bernard/
WATCH Alien Aircraft Crash Claim in Magaliesburg Solved
Source: Reuters, African News Agency