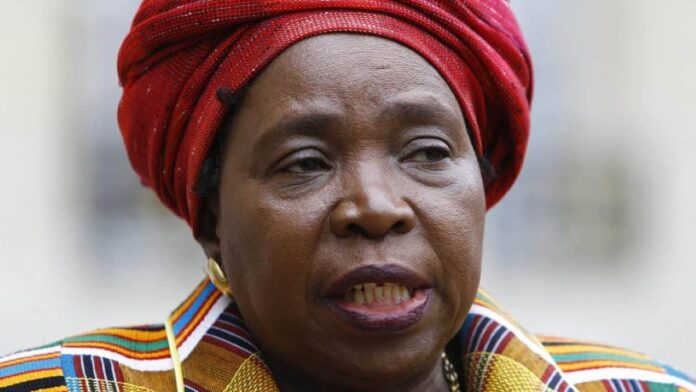 AfriForum has written to the Minister of Cooperative Government and Traditional Affairs, Nkosazana Dlamini-Zuma, demanding that the new regulations for isolation be scrapped. Apparently these new regulations, published in the Government Gazette, seek to force people into quarantine camps.
According to these new regulations, no person who has tested positive for COVID-19 through a laboratory test may refuse to be admitted to a health facility for isolation or treatment. AfriForum said in a statement on Tuesday that "this means that no one will be allowed to isolate at home", although it's not clear if that is in fact the case… or if the government is saying only that for those for whom it's determined that home isolation would not be satisfactory, they cannot refuse to be admitted to a health establishment.
The new regulations state: No person who is a confirmed laboratory positive COVID-19 case and is symptomatic, may refuse to be treated or to be admitted to a health establishment for treatment or isolation in order to prevent transmission: Provided that if a person does not comply with the instruction or order of the enforcement office that person must be placed in isolation at a health facility for a period not exceeding 48 hours, pending a warrant being issued by a competent Court, on application by an enforcement officer for purposes of isolation or treatment.
According to AfriForum it's rather strange that the Minister wants to implement such a regulation again, after the court previously ruled against the Minister in a similar case.
AfriForum won in the North Gauteng High Court in Pretoria in June 2020 when Judge J. W. Louw granted the organisation's urgent application to have the Minister's quarantine regulations (which at the time also prohibited self-isolation) declared invalid. These regulations, which according to AfriForum are "irrational and draconian", were aimed at placing those who test positive for COVID-19 under compulsory state quarantine.
The Minister conceded that AfriForum's application was made an order of the court stipulating that the regulations should be read in such a way that persons who can effectively self-isolate should be allowed to do so.
"It is inexplicable why the minister would now once again want to introduce such a draconian measure, seeing that the court has already ruled that people who can safely self-isolate at home may do so. If the Minister fails to make these amendments, we will certainly fight them again in court," says Jacques Broodryk, AfriForum's Campaign Manager.
AfriForum has given the Minister until Friday to amend the regulation.