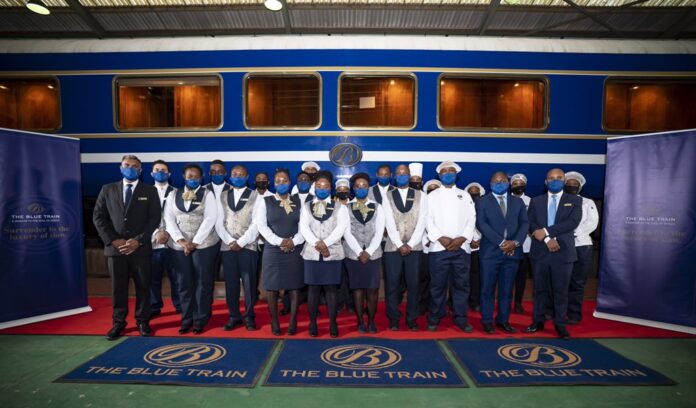 South Africa's luxurious Blue Train is being suspended, effective from today 14 February 2022, until further notice, according to a Transnet message shared on social media.
"Due to safety considerations the business has taken the decision to suspend The Blue Train operations in order to conduct a full analysis following the recent unfortunate incidents that have befallen the Blue Train," said Chief Business Development Officer Ms Yolisa Kani in a letter to colleagues.
Those incidents include one of the Blue Train's derailments in November, which fortunately occurred on a secluded line in Germiston; and the fire which broke out earlier this month in one of coaches from that derailment, which had been sent in for repairs at the company's Engineering facility in Koedoespoort.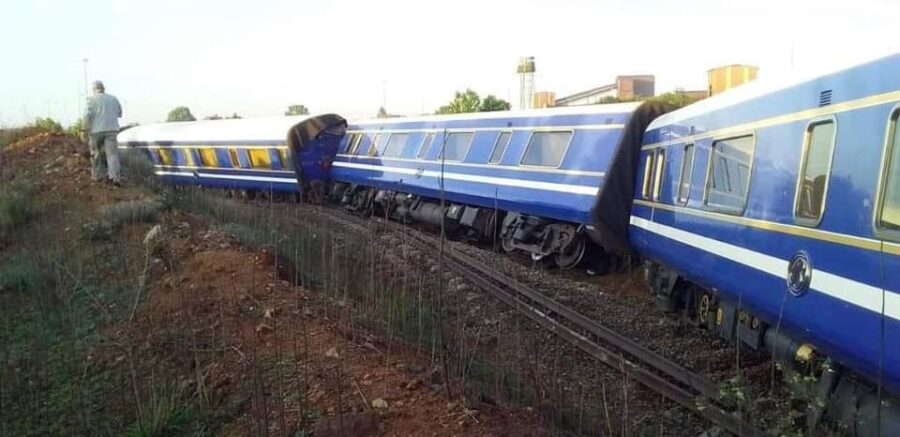 At the time Transnet said: "Three people were seen fleeing the scene. One person was apprehended by Transnet security personnel and handed over to the police. Two other people are still at large."
In the letter today, posted on Twitter, Ms Kani said that while the service is suspended, all Blue Train staff will be required to assist at the depot/offices.
Blue train … going going gone ? pic.twitter.com/P8A8lf3AdC

— Karin Morrow (@rinmor) February 14, 2022
The Blue Train has been the pride of South Africa, attracting international (and local) visitors to enjoy its 1,600 km trip between Joburg and Cape Town, being treated to exquisite meals, top service and panoramic views of beautiful South Africa.
There is no official announcement on Transnet's website yet. SAPeople has reached out to Transnet for a statement.
UPDATE: Transnet has issued a statement saying: "As a precautionary measure following the recent incidents involving the Blue Train, management has taken the decision to temporarily suspend operations while the train undergoes a thorough technical assessment. The aim is to have the technical assessment concluded as soon as possible, after which the train will be back in service.
"The safety of guests and crew on board the train remains a top priority, and will not be compromised. We apologise for the inconvenience caused to guests who had booked upcoming trips on the train. We look forward to offering you our world-class service again soon."
An promo reel in January, before the fire:
The battle for the @TheBlueTrainSA GRAND PRIZE will take place on the legendary Gary Player CC at the @SunCityResortSA next week ?? #VOGFinal #VodacomOrigins #TheBlueTrainExperience #SouthAfricanTourism #SunshineTour #GreatnessBeginsHere #Sail #Flooid pic.twitter.com/9OwEYp1EV6

— Origins of Golf (@originsofgolf_) January 22, 2022
Beautiful views of South Africa:
Start the new year on track…curate your own Blue Train experience.
Explore the scenic Garden route amidst the rolling mountains or take a journey through shifting terrain of hills and rivers to a small town at the foot of the Drakensburg range where an adventurous safari awaits pic.twitter.com/p2BfnAkzYR

— The Blue Train (@TheBlueTrainSA) December 27, 2021