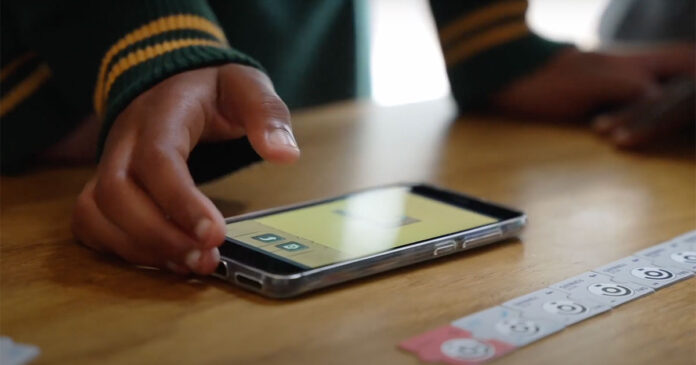 Leva Foundation, in Gqeberha, in partnership with Nelson Mandela University (NMU) and AWS in Communities, are on a mission to reach 10,000 learners with coding. Coding 4 Youth was launched on ENCA this past weekend. Watch below.
The initiative, which runs from now until the end of March, aims to get more youth into the IT industry by using fun, engaging coding apps – BOATS and RANGERS – to teach them coding concepts, even if they don't have computers.
With a desperate shortage of software developers in most of the world, exacerbated by Covid-19 lockdowns, the project could be an employment game-changer for those it reaches – as SA and the world experience an even higher need for programmers.
WATCH Enabling Youth to Code
Prof Jean Greyling from NMU's Computing Sciences department says: "The target will be reached as a team effort, with teachers, NGO workers and 'Coding Evangelists' presenting workshops.
"Joburg Libraries, Lalibela Game Farm and Radio Sonder Grense are amongst the
different implementation partners. Learners across South Africa as well as various African countries will be reached."
Botswana, Tanzania, Kenya, Uganda, Nigeria, Ghana and Burkina Faso already have some activity around the project, which was started in South Africa.
The RANGERS and BOATS app form part of the unplugged coding project which was initiated by Byron Batteson's computing sciences honours project at Nelson Mandela University in 2017. The project has received various local, national and global accolades, including a plenary invite to UNESCO's Mobile Learning Week in Paris. Last year it was a top winner in the Falling Walls awards, organised from Berlin, Germany. This was in the Future Education category.
Please consider supporting this project as it helps tackle unemployment in SA, and increases opportunities for thousands of young South Africans! 
MORE INFO
Leva Foundation – Jackson Tshabalala – 0815577717
Nelson Mandela University – Prof Greyling – 0835544183