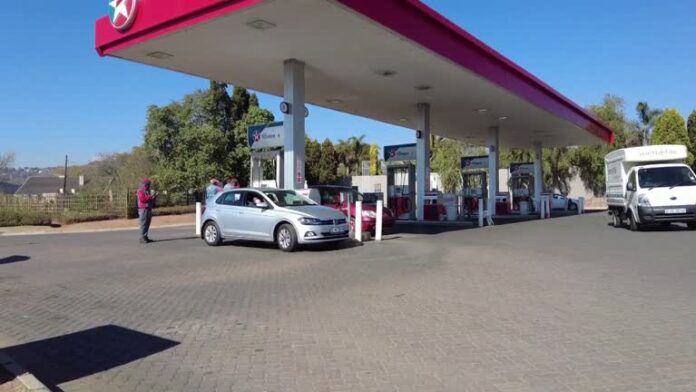 The South African government has reduced fuel tax after the latest hike in fuel prices, which has been blamed on the sanctions imposed on Russian oil. Experts say this has cushioned the blow, but is unlikely to take away the pain of filling up.
Layton Beard, national spokesman of the Automobile Association of South Africa, said: "The impact of those increases could have been a lot worse, had the government not taken that R1.50 off those levies. It would have been almost double the price of what we are getting at the moment. So government has cushioned the blow, a little bit more in the case of petrol, but they certainly haven't taken away the pain, especially in the case of diesel."
The impact on petrol and diesel is different. The price of petrol increased between 28 and 36 cents per litre while that of diesel rose between R1.52 and R1.68 per litre. South Africans, like many around the world, are struggling to cope with the fuel price hike.
"We see that over 40 percent of all the advances used on Paymenow is sadly going for transportation costs. So it's very much a reality. We believe that the fuel price increase only has a small impact, it does have an impact on inflation, but it has a far greater impact specifically on the low income segment of the population," said Deon Nobrega, co-founder of Paymenow, a financial platform that allows employees early access to already earned wages.
Knock-on effect brought by fuel price increase will be significant as well.
Beard said the huge input cost in the manufacturing, road freight, transport, agricultural sectors and manufacturing sectors will be felt by ordinary South Africans because "those industries are going to absorb those costs by passing them onto consumers".
The double-whammy for SA consumers will the the direct and indirect (or passed on) costs, like the top end of the agriculture food chain pick up.
"The difficulty is that farmers are traditionally price takers, and therefore their ability to pass on costs is quite limited. So it differs by value chain," said Paul Makube, senior agriculture economist of FNB Agri-Business.
Despite the SA government's attempts to cushion the fuel price increase, consumers are still likely to struggle to fund their transport.
Source: © Copyright CCTV