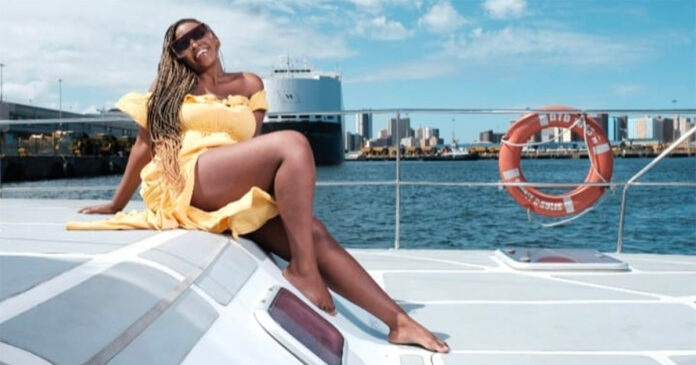 Hello South Africa, My name is Fikile Cele, a 23-year-old from Durban. I was abandoned outside a factory at birth, I then got fostered by Indian parents at the age of two months old, I don't speak or understand IsiZulu and I have been cyber-bullied after I entered Miss South Africa in 2020 because I was not "Zulu enough".
From a box to a billboard, I believe I was born to thrive not just be alive.
I have always wanted to change the narrative on our outlook on life. At the end I want to use my circumstances to show love and remind every person that you are enough, despite your colour, race, culture or religion and make a meaningful difference.
In the light of that, I have entered Unseen international to be seen, and to use the platform – along with my voice – to bring about change.
I am now an official Unseen International Semi Finalist. Unseen international is the first gender equal pageant in the world, and is hosted internationally by founder and CEO Charina Joubert.
I am also the founder of Man You Rock – a platform for men to be heard, supported and encouraged. We have noticed that the long term impacts of GBV is substance abuse, violence, depression and suicide… which leads to the problem us women are facing.
So Man You Rock is changing the way we bring up our young boys, and addressing our men if we want to stop violence against woman, seeing that men also go through abuse; and providing help.
For the duration of my Unseen international Pageant I will be creating awareness around mental health especially Men's Mental health. With the Man You Rock Team I have been chatting to boys from various places of safety and we have seen that Male adolescent violence is strongly linked to neglect in early childhood development. And we want to train our young boys and give them the tools they need to survive in this harsh world.
I believe that violence against woman and Men are totally different but they are worthy to be addressed.
For too long we have been growing up broken men and expecting them to be whole and our aim is to give Men and boys their voice. This is what I hold close to my heart and I'm passionate about Men's Mental health.
I ask you to stand with me and support me, and most importantly help me make a difference in not only the present but the future generation.
#mentalhealth #unseeninternational22 #firstgenderequalpagentintheworld #borntothrive
Kind Regards
Fikile Cele