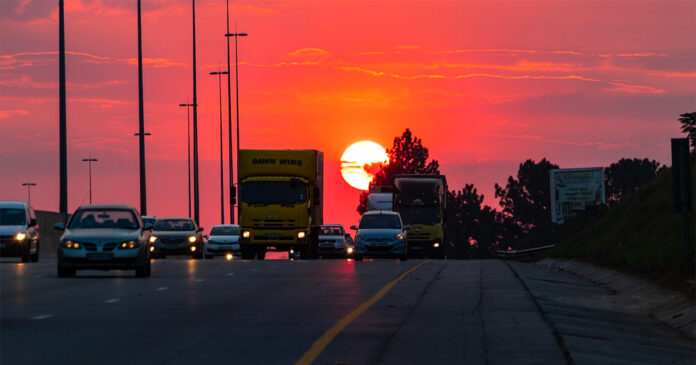 With only a week left to the final deadline for the extended grace period for the renewal of driving licence cards, Transport Minister, Fikile Mbalula, has encouraged all those who have yet to come forward to renew their licences to do so immediately. Currently, South Africa has a backlog of 1.3 million expired driving licence cards that have yet to be renewed.
The backlog was caused by a machine that broke down in November last year and could not be fixed in South Africa.
Today Mbalula said: "We have overcome the capacity constraints that delayed the production of driving licence cards due to the machine that broke down last year. The Driving Licence Card Account (DLCA) trading entity is now working 24-hour daily shifts to clear the backlog of driving licence cards."
By yesterday, the SA government had produced 789 600 driving licence cards; and says it will be able to clear the current backlog of 596,513 cards by the end of June 2022.. and it is now up to motorists to "overcome their inertia and comply". Mbalula said law enforcement will be "ruthless" in dealing with those who drive without a valid driving licence card and cannot provide evidence they have renewed and are awaiting its issue.
Next week's deadline applies to driving licence cards that expired between 26 March 2020 and 31 August 2021.
"There will be no further extension of the grace period beyond this period," the Minister said on Thursday.
To deal with the expected increase in the demand for driver's licence renewals, a plan has been implemented, including:
Extending the daily operating hours of driving licence centres by two hours during the week, including opening on weekends (both Saturdays and Sundays) until 31 May 2022.
Allowing walk-ins in addition to online bookings in Gauteng and the Eastern Cape, where online bookings are operational, until 31 May 2022.
Enhancing the processing and production of driving licence cards through the introduction of the smart enrolment project, which will provide online driving licence renewal capability.
Motorists between the ages of 25 and 50 years constitute 68% of drivers who have yet to renew their licences.
Preliminary stats for Easter road fatalities shows reduction
Speaking at a briefing at the Grasmere Toll Plaza, Gauteng, the Minister also released the preliminary statistics for the Easter weekend, which show that the number of crashes declined by 28.6% resulting in a 31.5% decline in the number of fatalities on South African roads.
"A total of 162 people perished on our roads this year compared to 235 last year, resulting from 134 fatal crashes this year compared to 189 the previous year. Most of the crashes occurred on Friday and Saturday," Transport Minister Fikile Mbalula has said.
"The success we have achieved this Easter will add momentum to our efforts to reduce road fatalities by 25% by 2024. Improving our law enforcement capability and visibility, as well as upscaling public safety campaigns will continue to gain traction."
Mbalula said all provinces recorded a decline in fatalities, except for the Western Cape and Mpumalanga. – SANews.gov.za