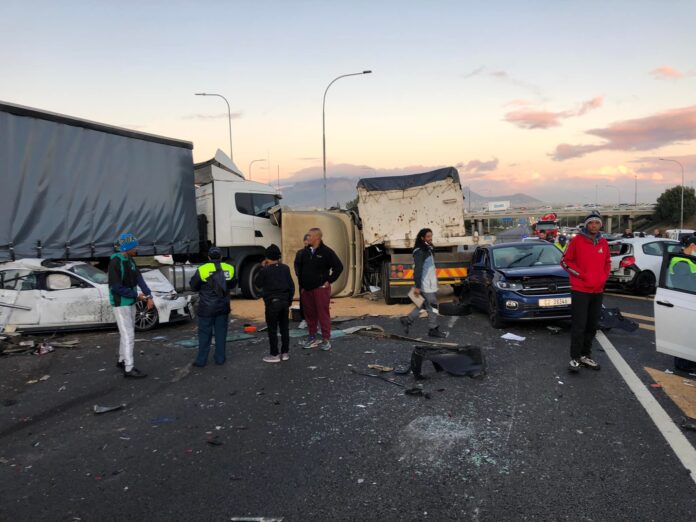 Western Cape resident Mark Meyer is thanking his guardian angels today for keeping him safe during a major multiple-vehicle pile-up on the N1, outside Cape Town, South Africa.
Mark was driving on the N1, near the Plattekloof off-ramp, on Friday morning when he said a truck crashed into him from behind, triggering the mass collision on the N1 inbound. Thirteen cars were involved, including the initial truck that jack-knifed, according to a traffic spokesperson.
Along with a selection of photos of the horror crash, Mark said on social media: "My guardian angels were watching over me this morning. A truck seems to have brake failure on Plattekloof Hill on the N1. I happened to be in front. 13 car pile up."
Mark said in a video that two trucks had crashed into him, with one turning over and losing its load.
He said he got out of the car with "my legs shaking, I'm fine, I can just thank the Lord that I'm okay." Mark said the scene was "total chaos".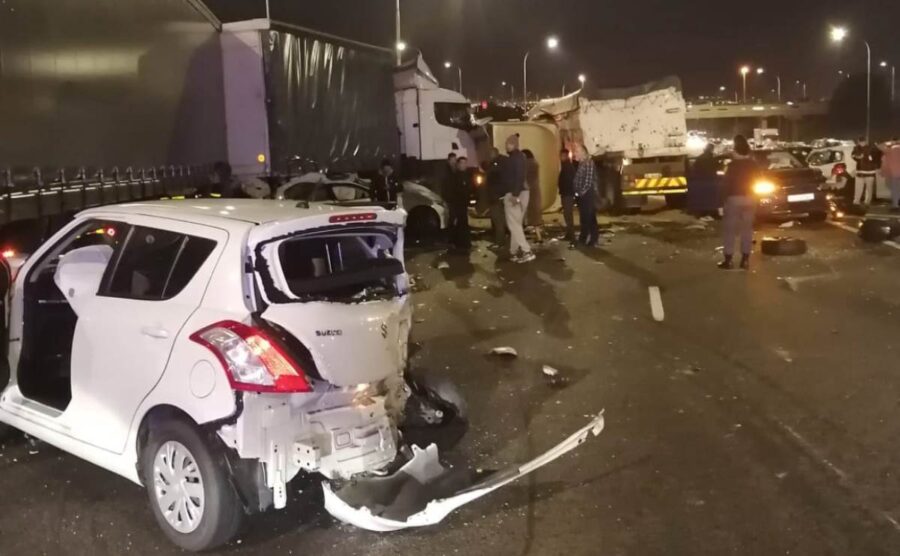 Cape Town Traffic Services has confirmed that four people were injured in the accident which brought traffic to a standstill. The accident was attended to by at least 22 traffic officers who assisted in clearing the wreckage and diverting traffic.
A former trucker advised on social media that motorists should attempt to always keep a large distance between themselves and large trucks in front and behind them, as it can take a truck up to 100 metres to come to a safe standstill.
WATCH Motorist describes mass collision on Cape Town's N1 on Friday morning