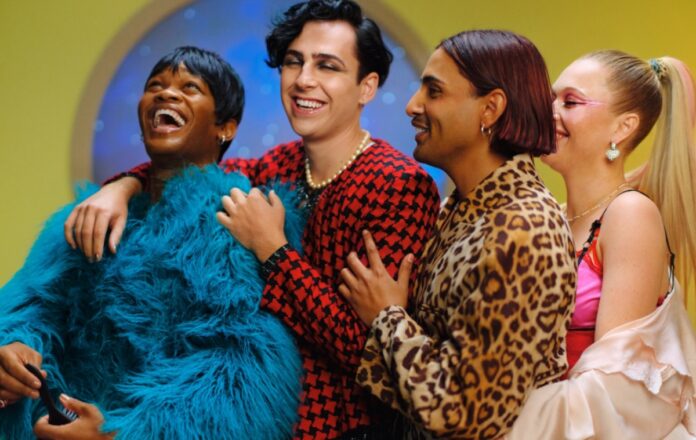 H&M's 2022 Pride campaign celebrates the LGBTQIA+ community by shining a spotlight on three chosen families from South Africa, Spain and the UK.
The caption on the campaign is: 'Family is the people who love you, no matter who you love'.
Local South African family the Angels are featured in the global campaign. The family members are Nash Maria, Mavuso Mbutuma, Martin Magner and Jana Babez.
"Family is a feeling. I think anyone can be our family", says Martin Magner.
The 'My chosen family' campaign – which was launched yesterday (2 June) – focuses on the concept of non-biological families, which play an essential role for many people in the LGBTQIA+ community, and beyond. A chosen family is made up of people who have intentionally chosen to support and love one another, and share a feeling of togetherness.
'My chosen family' brings together several such families, like the Angels, to share their stories and discuss the topic of family and what it means.
In connection with the campaign, a donation of $100,000 will be made to the United Nations Free & Equal Campaign, which champions equal rights and fair treatment of the worldwide LGBTQIA+ community.
"Inclusion and Diversity is about who we are and who we want to be and is deeply rooted in our values. To stay more relevant for both our customers and colleagues, we need to understand and genuinely embrace different perspectives," says Ann-Charlotte Berglind, Head of HR H&M.