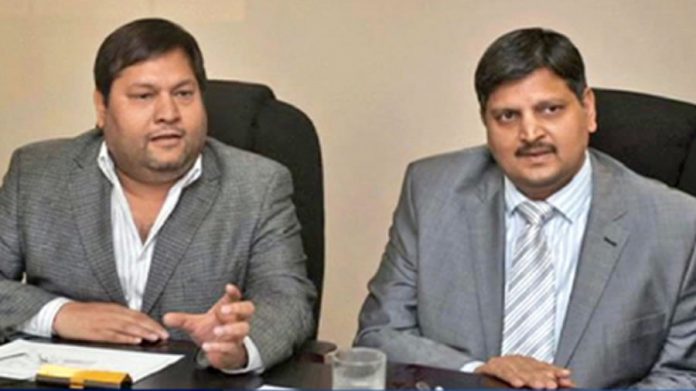 The Gupta brothers – Atul and Rajesh Gupta – have been arrested in Dubai, in the United Arab Emirates. The arrest of the notorious brothers – believed to be the puppeteers of South Africa's State Capture – comes after Interpol (International Criminal Police Organisation) issued a Red Notice against the the two men in connection with fraud and money laundering charges.
The Ministry of Justice and Correctional Services has issued a statement confirming the Gupta brothers' arrest. The Ministry says:
"The Ministry of Justice and Correctional Services confirms that it has received information from law enforcement authorities in the United Arab Emirates (UAE) that fugitives of justice, namely, Rajesh and Atul Gupta have been arrested.

"Discussions between various law enforcement agencies in the UAE and South Africa on the way forward are ongoing. The South African government will continue to co-operate with the UAE."
Interpol's red notice in February 2022 was welcomed as a boost to the National Prosecuting Authority's (NPA's) efforts to repatriate the disgraced, wealthy suspects from the UAE to face corruption charges. (What is a red notice and why did South Africa request it?)
At their peak in South Africa, the wealthy family from India owned a business empire which included computer equipment, media, and mining. They were close friends of former President Jacob Zuma. The Zondo Commission of Enquiry found that, as suspected by many South Africans, they had orchestrated massive corruption in the country… allegedly with Zuma's help.
Rajesh and Atul Gupta, along with their wives (Chetali and Arti), are amongst those accused of fleecing the Free State Department of Agriculture and Rural Development of R25-million for a supposed feasibility study. The Nulane Investment fraud and money laundering case is due to proceed in Bloemfontein later this year (September) at the Free State High Court.
WATCH How to Steal a Country
The documentary follows the Gupta family's spectacular rise from flea market shoe salesmen to establishing a massive business empire in South Africa. It runs as a suspenseful detective story uncovering one huge bribery scandal after another, involving the top echelons of SA political power and several well-known multinational corporations. Watch on Showmax now.