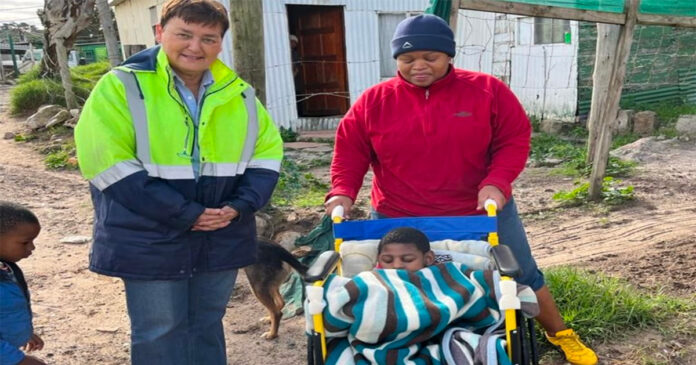 A desperate Capetonian mother sent out a message for help. Her daughter needed a wheelchair and she couldn't afford it. Luckily her message was heard, and thanks to the kindness of a stranger, a radio presenter, a councillor and the Fish Hoek community… her daughter now has her own much-needed wheelchair. And thank you also to the kindness of Taiwan!
Cape Town father Kobus Luyt, who lives in the Western Cape coastal town, explains how the caring community worked together: "A Redhill mom had put out a plea for a wheelchair for her daughter who is disabled. Previously they would have to carry her to where she needed to be."
Kobus saw the plea posted on a local WhatsApp group after Zone Radio's awesome presenter Jacques de Klerk asked if anyone could assist.
Fortunately, Kobus remembered reading an article somewhere about Taiwan sponsoring wheelchairs and other walking aids for residents in the City of Cape Town. So he contacted Alderman Felicity Purchase.
"Alderman Purchase then spoke to the child's parents and made it happen," says Kobus. "Less than a week later she personally delivered it to their house in Redhill and also showed the mom how to make her daughter comfortable in the chair. Huge thank you to Alderman Purchase, who through the generous donation from the Taiwanese government, made this possible."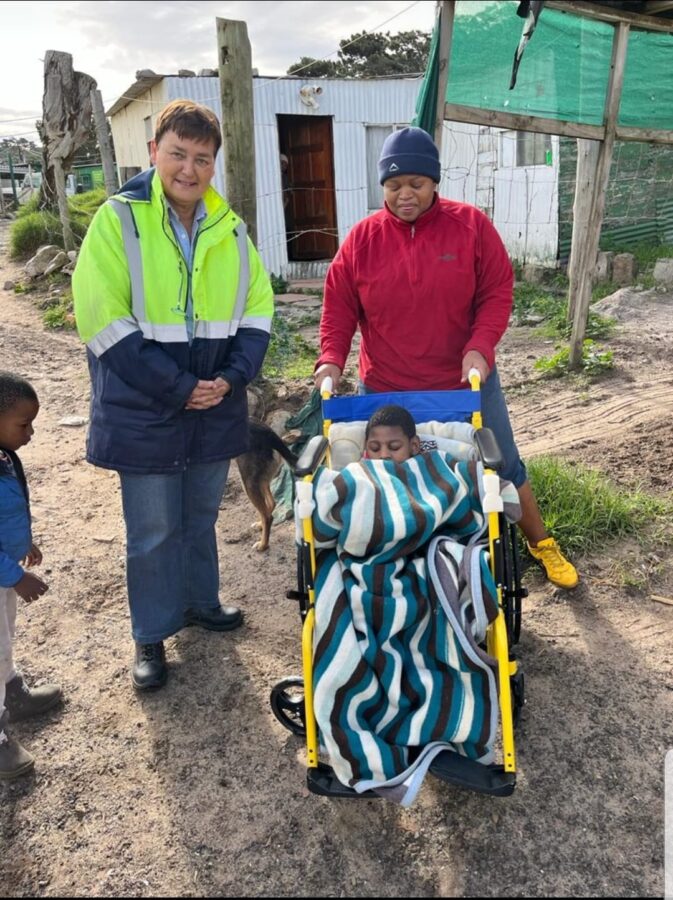 Many social media users have also thanked Kobus himself. He says: "I'm just really happy that we could have helped this little girl get her wheelchair."
Kobus and his wife run school holiday camps for children in Smitswinkel Bay near Cape Point (made famous in Wilbur Smith novels). Since Covid they've battled to find sponsors for some of the children from township areas who are on their waiting list, and who could benefit so much from the holiday camps. If you are able to help, no matter how big or small, please do.  See more here.