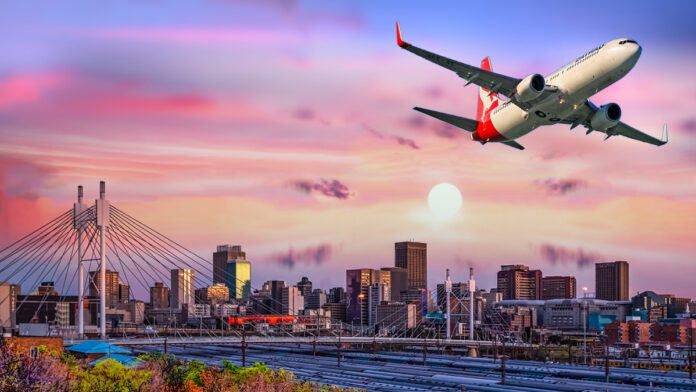 Quantas is expected to soon announce direct flights between Johannesburg, South Africa, and Perth, Australia, three times a week from 1 November, according to The West Australian. The new flight schedule is most likely to be a year-long service and not just a seasonal addition which had been discussed a few years ago.
There are some hurdles still to jump, with the media outlet reporting that "the service is subject to final negotiations with Perth Airport and the normal government approvals."
Once approved, TWA says "the Airbus A330 service flight QF65 will depart Perth at noon and arrive in Johannesburg at 5.15pm and the return service, QF66, will depart Johannesburg at 7.20pm and arrive in Perth at 11.15am the next day."
The 11-hour flight will be welcome news for South Africans since SAA stopped servicing the route. It's also expected to be a tourism boost for the Western Australian region, famous for its exquisite sandy white beaches and an abundance of South African expats! Some joke that Perth is just a suburb of Johannesburg since so many South Africans have settled there.
Qantas chief executive Alan Joyce is in Perth this week where he's expected to make an announcement. In early 2021, Joyce told Reuters: "We're very keen on South Africa (and) we think it's a good growth opportunity for us." He said "if we can resolve our dispute with Perth Airport, we will start the Perth – Joburg service, which is on our list of new routes, and we think that will be very successful."
A Perth Airport spokesperson said "we are happy to continue discussions with Qantas about a potential Johannesburg service".