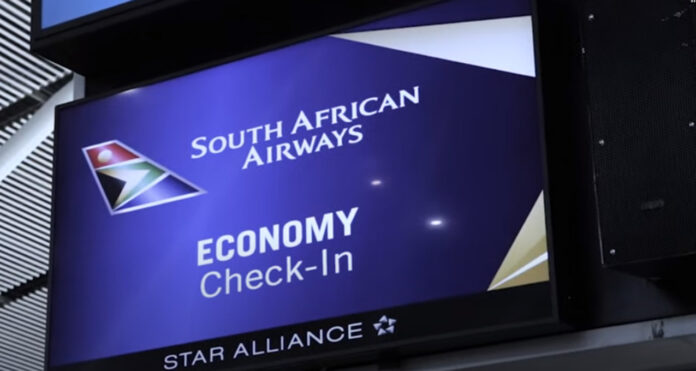 South African Airways, once routinely rated the continent's best airline, is a shadow of its former self: after a difficult business rescue, it's been shorn of planes and personnel to ease the pressure it places on the fiscus.
After years of taxpayer-funded subsidies, a majority share in the airline has been sold to a private consortium for what some experts say is a fraction of its value. So, how much is SAA truly worth? R3 billion? R6 billion? R10 billion? Or perhaps R3 000 000 051 in operating capital and shares the chosen equity partner will stump up… Carte Blanche crunches the numbers. (Producer: Hein Kaiser | Research: Siniketiwe Hlanze and Laura Byrne | Presenter: Masa Kekana)
You can watch the show on Sunday 26 June in South Africa on DStv Now or stream it overseas in most countries from 28 June if you're abroad. John Webb, Carte Blanche executive producer says:
« My longest-ever flight was on board an SAA 747 from Johannesburg to Washington via Cape Town and Ilha de Sol. It took 18 hours, as I recall, but a staffer at departures – clearly moved by my pained expression at the thought of close to a day in economy – had bumped me up to the sharp end. It's one of many trips I had with our national carrier, and I remember most as pleasant experiences with competent and professional flight and cabin crew. The thought of its now hollowed-out, business-rescued doppelganger fills me with sadness. Perhaps it'll recover its halcyon days, only this time without the need for multi-million-rand taxpayer subsidies… the vagueness of the deal that got it back into the air, though, doesn't inspire confidence."
Watch the show overseas | Watch in SA on DStv Now
Also coming up on Carte Blanche this Sunday 26 June
Times are tough, cash is tight and many of us are looking for ways of cutting back on living expenses.  Some, though, are even prepared to break the law if it means saving a buck, and electricity it seems is the preferred way to do it. With more tariff hikes on the way – courtesy of our beleaguered power utility, Eskom – so-called electricity meter hackers are brazenly offering their services. For a once-off fee and with some deft manipulation, these qualified electricians ensure consumers pay a fraction of their normal electricity costs. It's all illegal, of course, and punishable by up to 15 years in jail. Carte Blanche goes undercover to expose these self-styled Robin Hoods and how they're costing municipalities hundreds of millions of rands. (Producer: Nicky Troll | Presenter: Masa Kekana)
Watch the show overseas | Watch in SA on DStv Now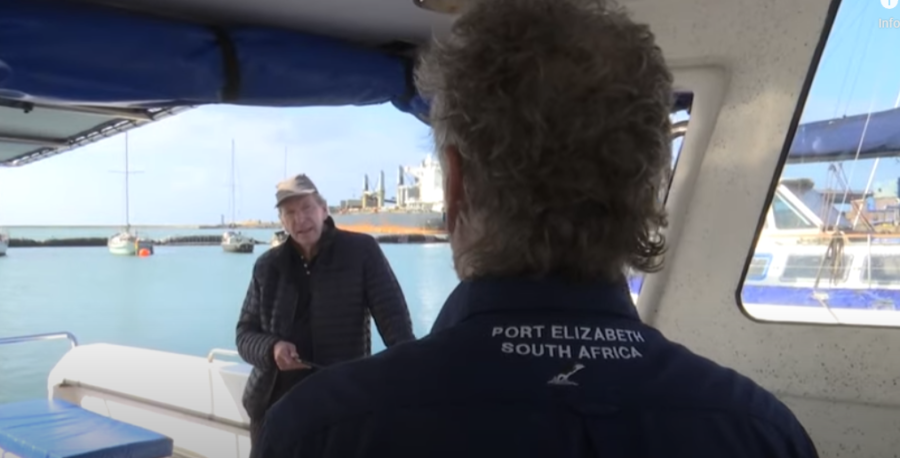 There is a potential environmental disaster brewing in the Eastern Cape's Algoa Bay. Since 2016, ship-to-ship refuelling (known as bunkering) has been happening at sea. It's a growing industry. But experts warn it's threatening the survival of endangered African penguins and other marine life in the area through the potential for spills and increased noise pollution. The government agency responsible for overseeing the practice, though, says the criticism is misplaced. Carte Blanche investigates.(Producer: Liz Fish | Presenter: Derek Watts)
Watch the show overseas | Watch in SA on DStv Now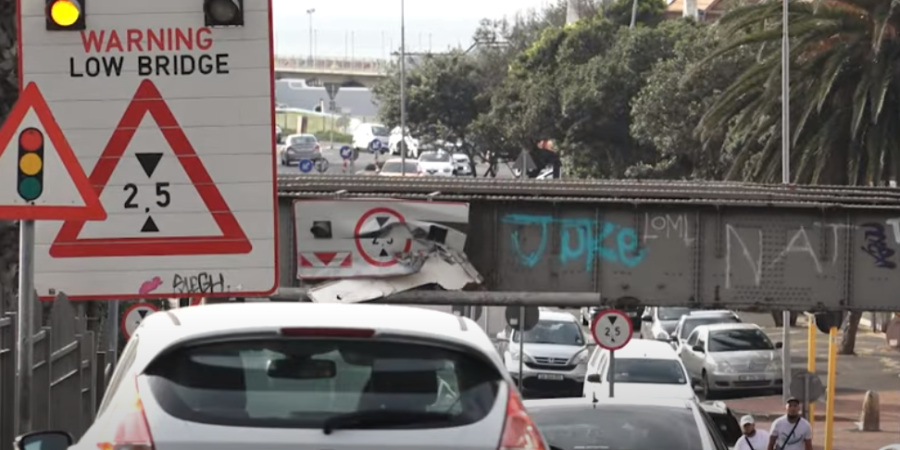 Built in 1910 for horse-drawn wagons, Bridget "Biddy" the railway bridge has been a standout resident of Muizenberg for over a century. Back then, there were no cars, and she was just the perfect height to carry horses and later steam trains. But times have changed.  Despite her short stature, Biddy's developed a very big appetite… mostly for trucks too tall to pass safely under her brick façade. Carte Blanche went to meet her. (Producer: Annalise Lubbe | Presenter: Derek Watts)
Watch the show overseas | Watch in SA on DStv Now
If you're in SA – you can watch Carte Blanche on DStv Now.
If you're overseas – you can watch #CarteBlanche from Tuesdays, and thousands of other popular local South African shows & movies by subscribing to Showmax International now. You can try it FREE for 14 days. 
Carte Blanche is on M-Net & M-Net HD [101],  26  June 2022  at 19:00 & again on M-Net Plus 1 [901] at 20:00
***
Please note: Carte Blanche is only available to international Showmax subscribers in Andorra, Australia, Austria, Belgium, Denmark, Finland, France, Germany, Greece, Iceland, Indonesia, Ireland, Italy, Liechtenstein, Luxembourg, Malta, Monaco, Netherlands, New Zealand, Norway, Portugal, San Marino, Spain, Sweden, Switzerland, United Kingdom. Not all titles are available in all territories. Showmax brings you the best South African series and movies, from the classics to the latest releases, from complete box sets to kids' favourites.