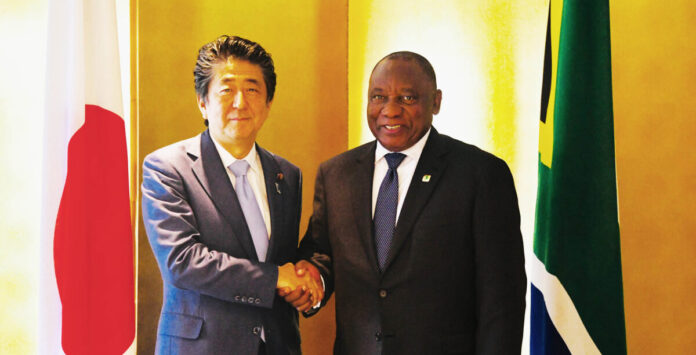 Former Japanese Prime Minister Shinzo Abe has died in hospital after being shot during a political event in Japan – where he was giving a speech – on Friday morning, 8 July 2022. Bodyguards managed to wrestle the suspected shooter to the ground, and police have confirmed he has been arrested.
The 67-year-old politician, who was Japan's longest-serving prime minister in history, was treated at the scene before he was airlifted to hospital. According to reports he may have gone into cardiac arrest, and later succumbed to his wounds after losing too much blood.
Abe was heralded for his economic reform and establishing key diplomatic relationships, including with South Africa. During his tenure as PM he met with both former President Jacob Zuma, and current SA President Cyril Ramaphosa.
In 2006 he became the youngest Japanese prime minister after the war, at the age of 52. He served two terms, both of which he left because of the debilitating bowel condition, ulcerative colitis.
The arrested suspect has been named as 41-year-old Tetsuya Yamagami, who was once in the navy and used a home-made shotgun to commit the murder. Yamagami reportedly said he was "frustrated" with Abe, although he said it wasn't because of his politics.
WATCH Former Japan PM Shinzo Abe rushed to hospital after being shot
READ: South Africa's President Ramaphosa sends condolences to the people of Japan following the former PM Shinzo Abe's death.