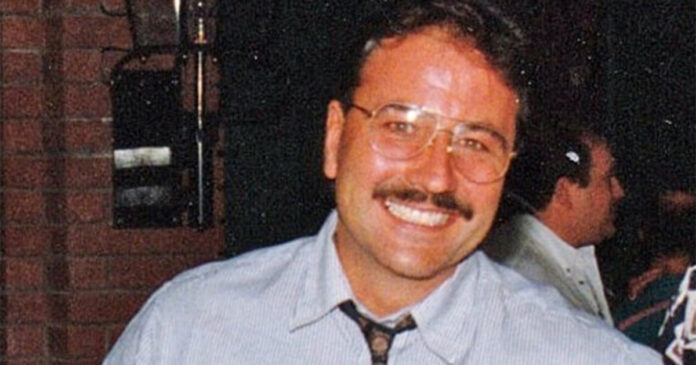 Radio legend Kevin Savage (69) has sadly passed away today, 9 July, following a lengthy battle with cancer. Radio station Hot 102.7 said Kevin, who was diagnosed with terminal cancer over four years ago, "fought heroically till the very end".
South Africans were today reeling from the news, as it comes on the same day as the death of famous Sunday Times film critic Barry Ronge was announced. The country also recently lost another radio legend, John Berks.
Hot 102.7 said in a statement on Saturday night that Kevin's request since his diagnosis, had been to continue doing his radio shows until he couldn't anymore.
"Over the past few weeks Kevin's condition deteriorated rapidly and he requested that we play some of his older recordings of the Classic Countdown until he was well enough to be back behind the microphone.
"Kevin died peacefully with his family by his side. Radio was Kevin's life, and he loved his listeners. The family have requested privacy at this time. Rest in peace our Kevin Savage. We will miss you."
Former South African beauty queen Lorna Potgieter-Rossetti said: "Just too much such sad news … 🙏💔 RIP two legends who were so kind to me in the eighties when I was a young insecure woman doing radio and tv interviews … RIP Barry Ronge and Kevin Savage… I am so heartsore and thinking of your loved ones at this difficult time."
Radio presenter Brian Oxley, who worked closely with Kevin on Capital 604, 5FM and Magic 828 said: "Can't believe this. Just got the news of two friends and colleagues that have passed away. Shaken to the core. 😪 RIP Kevin Savage and Barry Ronge."
102.7 presenter Shawn Bickerton wrote on social media: "Today the country and us at HOT 102.7 FM has lost an absolute broadcasting legend. A man who paved the way for so many aspiring and current radio presenters which included myself. A consummate radio professional is no more but his legacy will live on. Rest easy Sav Kevin Savage. Your Hot 1027 family will miss you."
Actress Kimberleigh Stark said: "I'm heartbroken to see this!!! Two awesome talented men. Barry always believed in me and pushed me to fight for my dreams as an actor… coming from such a respected movie critic, it meant the world to me!!! Kevin would always make me laugh!!! He always gave me a hard time when I worked on #5fm!!! He kept me on my toes!!! This is sad news indeed…. Thanx for everything you guys!!! You will both be missed terribly!!! 😔🎬📻🎭🎟🎫🎤"
Radio and TV presenter and SAPeople Podcast host Melanie Walker says: "Kevin Savage had the best voice in the biz. Playing with him over the years will always be in my most treasured memory box. Will miss listening to him every weekend."
In the voice of so many South Africans of a certain age, Ian Macfarlane summed it up: "SA's lost two of the biggest broadcasting legends of my generation – RIP Kevin Savage and Barry Ronge. You both added so much value and richness to our lives over the years. Thank you – will cherish your input and talent – you are part of the soundtrack and memories of our lives. Eternally grateful to have had you both in my life's journey."
WATCH Brian Oxley and Kevin Savage on Magic 828