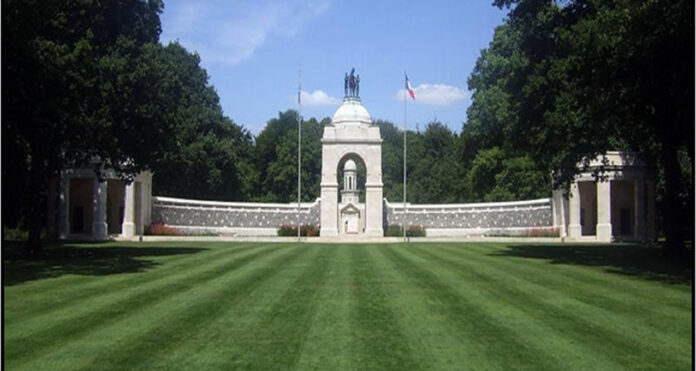 Who Owns the Site of the Delville Wood Battlefield Today? South Africa does. South Africa owns 63 hectares of France… writes Pam Mc Fadden from Talana Museum in Dundee, SA.
Following the war, Delville Wood was purchased by the author of Jock of the Bushveld and other stories and politician, Sir Percy Fitzpatrick, and presented to South Africa.
This was followed by the standard French policy of repurchasing the land for one franc and granting South Africa the land in perpetuity for memorial purposes.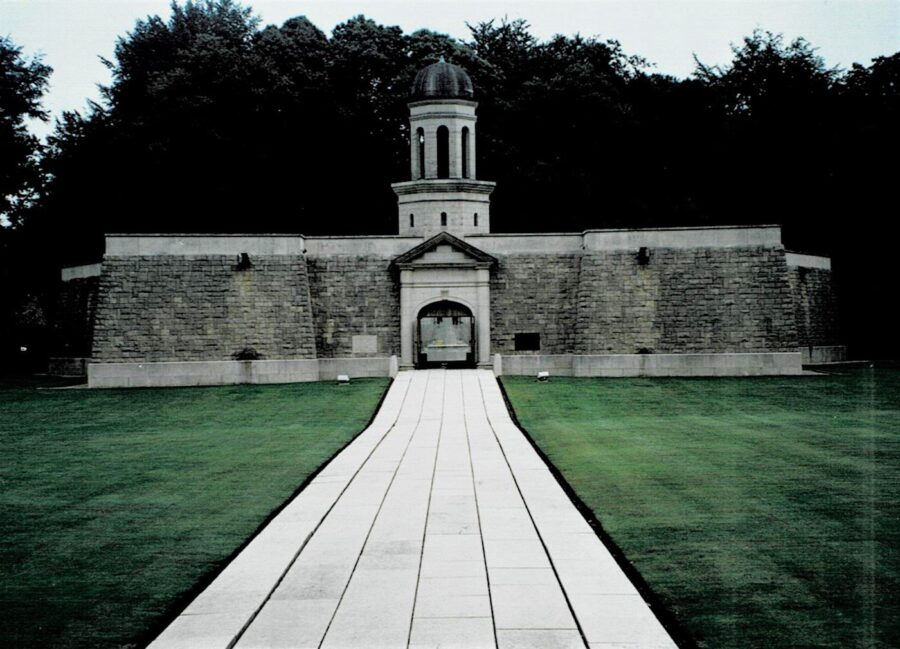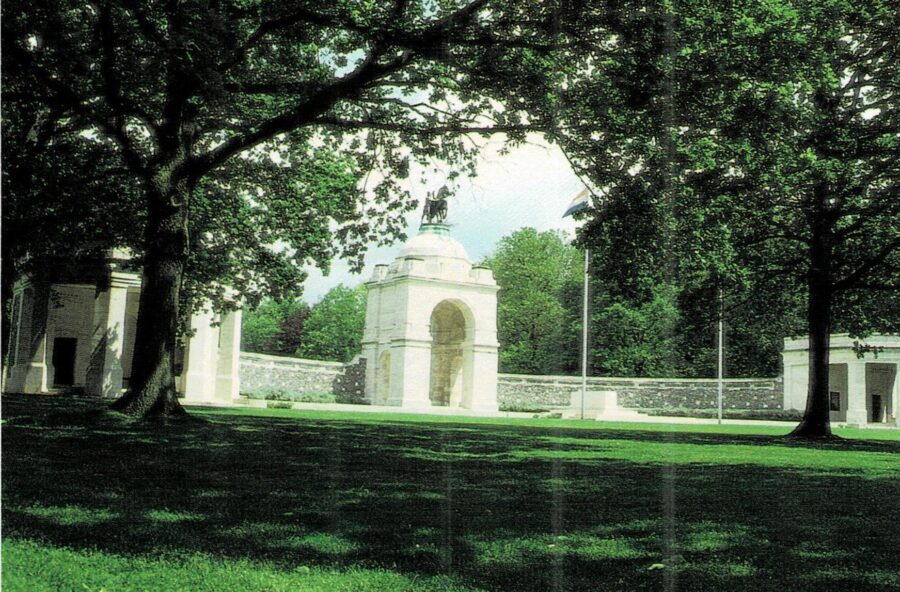 The memorial – in the shape of the 5-pointed star of the Castle of Cape Town – was funded by public subscription.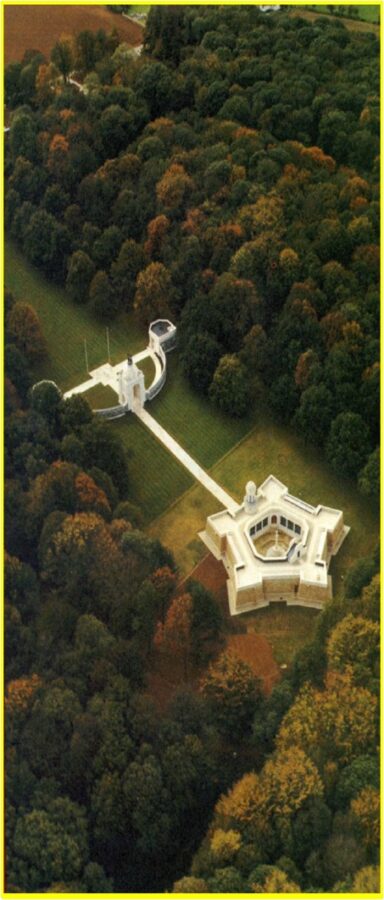 Among those involved in organising the memorial was General Henry Lukin, who was appointed Deputy Chair of the Delville Wood Memorial Committee in July 1921. Gen Lukin had been in command of the South African forces during this battle.
Oak trees line the approach to the memorial.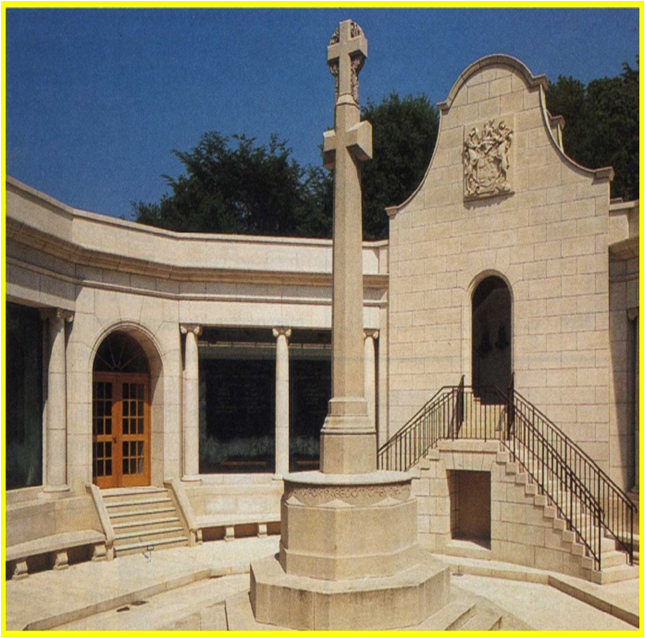 These were grown from acorns from Stellenbosch – oaks had been brought to SA by French Huguenots and were then taken back to France to plant a double row on either side of the lawns leading to the memorial, where the grass was mowed in strips like a cricket pitch.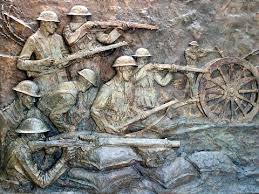 On the site is the memorial and museum and the wood which has regrown. But despite all the trees, not a single bird is ever heard chirping here.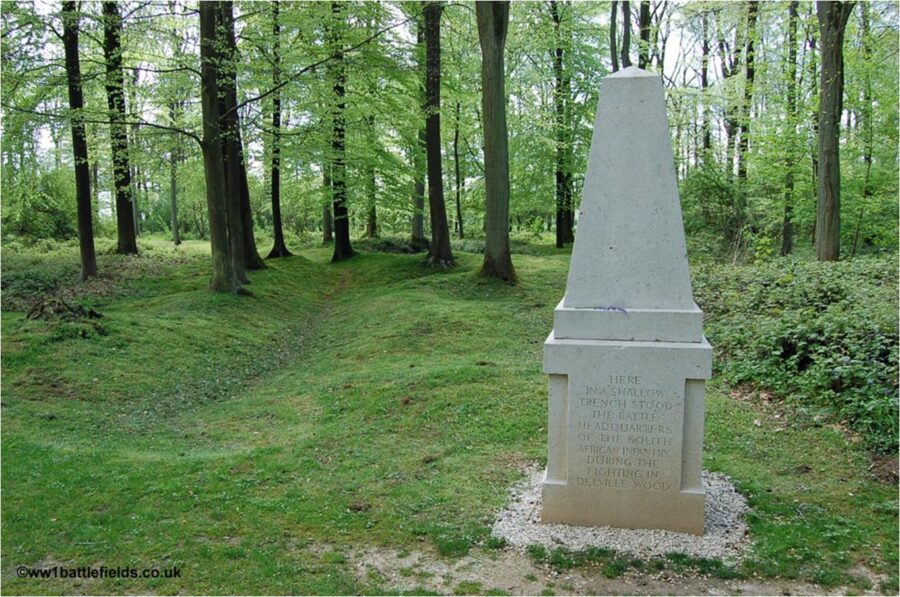 Amongst the trees, the remains of the trenches are still visible and many of them have a signpost with the name of the trench. The trenches were all named for streets in the cities of the countries whose troops fought in that battle.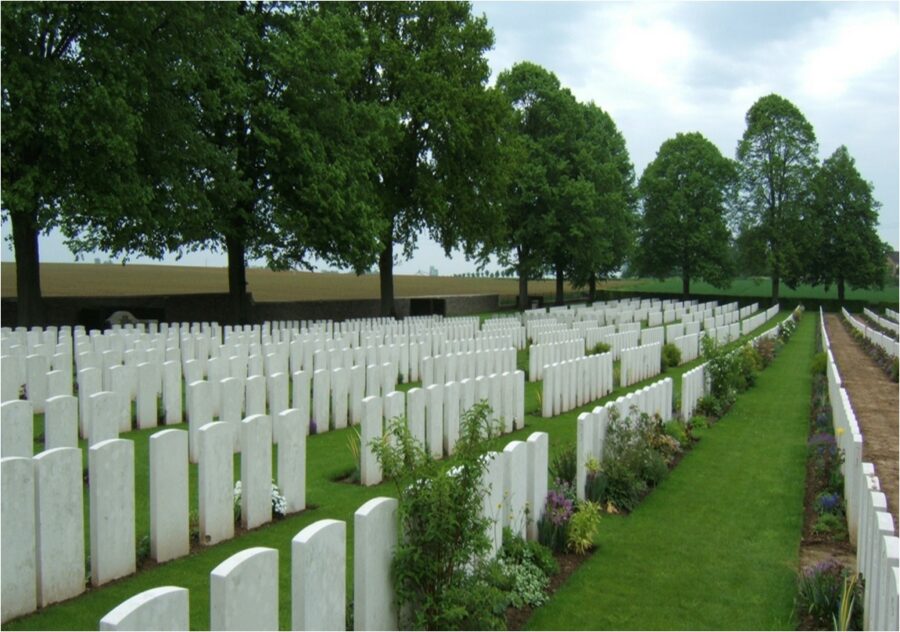 South African forces used the English place names in Longueval and Delville Wood, as they were more meaningful than French terms. The streets of London (Rotten Row, Regent Street, Bond Street)), Glasgow (Buchanan Street, Campbell Street), Edinburgh (Regent Street, King Street) and Cape Town (Strand Street).
On my first visit to Delville wood 20 years ago, walking the long walk from the entrance up the immaculate lawns to the memorial and then through the remains of the trenches all named for streets of capital cities of the countries whose troops fought in that battle- is a memory and a mental photograph that will never fade.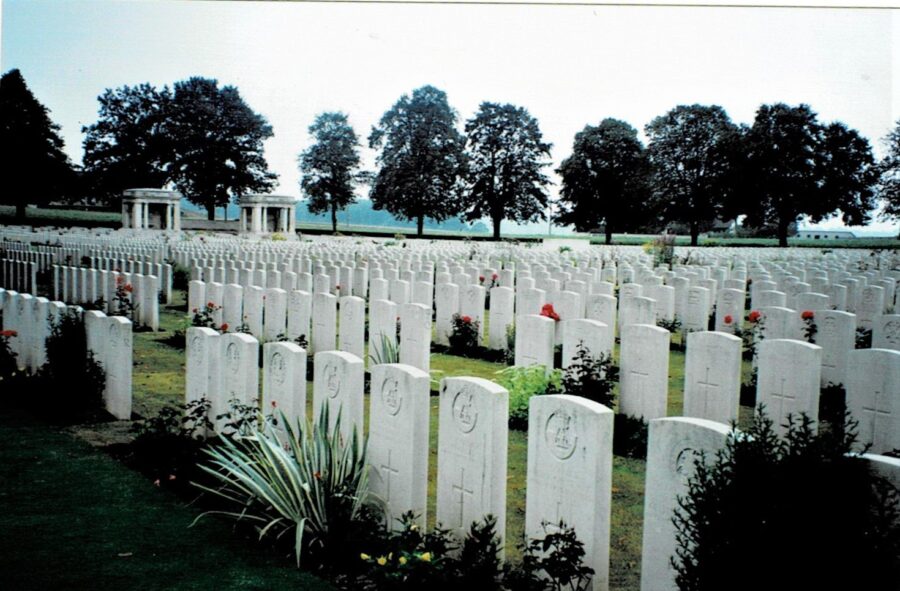 Join us at Talana Museum in Dundee 15-17 July for a commemorative weekend of this iconic battle as we remember the men who did their duty and held the wood "at all costs."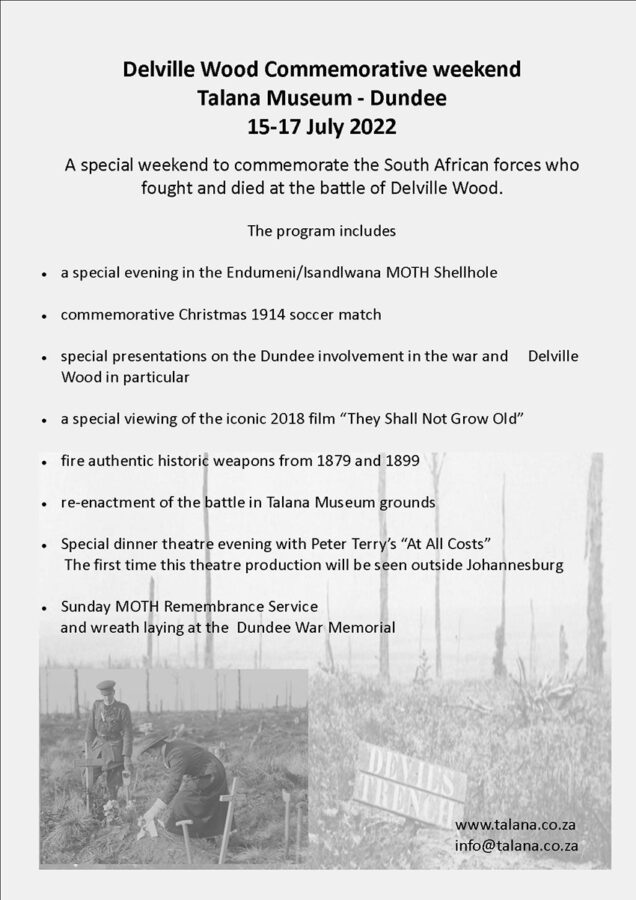 Source: Talana Museum