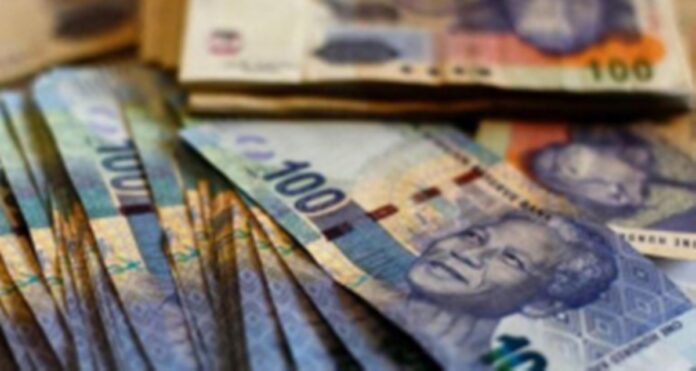 South Africa's annual consumer price inflation (CPI) reached 7.4% in June 2022, Statistics South Africa (Stats SA) says. This is a 0.9% increase from the 6.5% recorded in May 2022.
Statistician-General Risenga Maluleke on Wednesday said this was the highest rate since May 2009 when the rate was 8.0%.
"The consumer price index increased by 1.1% month-on-month in June 2022. The main contributors to the 7.4% annual inflation rate were food and non-alcoholic beverages; housing and utilities; transport; and miscellaneous goods and services," he said.
Food and non-alcoholic beverages increased by 8.6% year-on-year, and contributed 1.5 percentage points to the total CPI annual rate of 7.4%, said Stats SA. It's not just South Africa – fuel and food prices have soared globally due to the war in Ukraine.
Stats SA said: "Housing and utilities increased by 5.1% year-on-year and contributed 1.2 percentage points. Transport increased by 20.0% year-on-year, and contributed 2.7 percentage points. Miscellaneous goods and services increased by 4.0% year-on-year and contributed 0.6 of a percentage point. In June, the annual inflation rate for goods was 11.0%, up from 9.5% in May; and for services it was 3.9%, up from 3.6% in May."
Analysts expect the South African Reserve Bank (SARB) to announce a further 50 basis point rise in the repo rate on Thursday, which would mark the fifth increase in a row.
More Blows to Wage Negotiations
Labour law expert, Jonathan Goldberg, elaborates on the inflation surge, saying: "The two recent jumps in inflation from 5.9% to 6.5% and now to 7.4% are a major concern for negotiations this year. As written in my previous article, wage negotiations are extremely difficult this year for all sectors which are still in the current round of negotiations.
"Employees see and feel the latest inflation figure. Many economists are still predicting a range of about 6% for the year of inflation but that is not what is going to come up in negotiations.
"It would seem that worldwide most countries are seeing a peak of inflation but we are a bit behind the curve in South Africa and could expect another increase or a plateau at these kinds of levels. It is going to require extensive consultation and communication with employees and negotiating parties to get a settlement that is reasonable and does not cause further economic strain for the businesses in such negotiations this year."
– Reuters, SAnews.gov.za and Global Business Solutions (GBS)