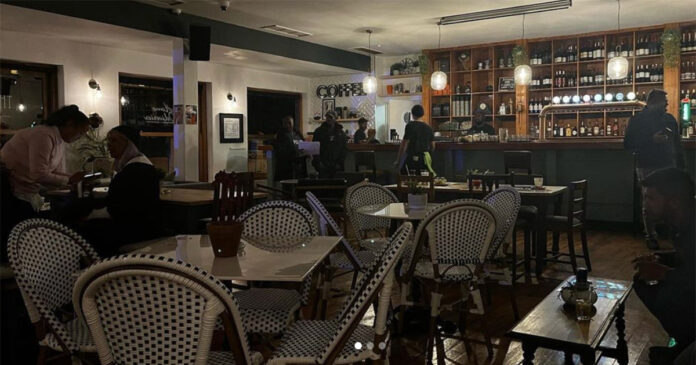 Mmusi Maimane says it's time to put fear back on criminals in South Africa and not on citizens. His comments came following a terrifying experience at a Cape Town bar on Wednesday night when armed criminals forced the patrons to the floor and robbed everyone at gun point, including Maimane and his brother-in-law.
The former DA leader, who now leads the One South Africa Movement said: "We are both fine and unharmed – thank God." He added: "Sadly, sooner or later we all become victims of crime. We need Change."
Maimane said they hadn't been at the bar for more than half an hour when three suspects entered the bar, "pulled out guns, had all of us down and proceeded to rob every table. The moment felt surreal, like a movie and the post effects are actually traumatic."
The father of three said: "You think of what could have been. Crime in our nation is out of control. I wonder and lament the lives of all people that were shot at a tavern, they like us went out to have a drink and they lost their lives. I have greater thoughts for all those families today even more so. I worry about crime in our nation. It's truly out of hand."
Maimane confirmed that the South African Police Service (SAPS) arrived promptly and took statements, but he said "I must be honest… not sure those guys will get arrested. I hope so, it will be less criminals on the road."
He said it's vital to fight crime. "We have to ensure policing is effective and the criminal justice system works. The Phangela's, ADT, Fidelity, Metro police need to form a greater part of localised policing. Put fear back on criminals and not on citizens. We have a long way to go, starting with best minister of police and a government that will ensure safety of its citizens. God protect our nation. Morena Boloka Setjhaba sa heso! (Lord save my people)"
Addressing COSATU protesters yesterday, SA Police Minister Bheki Cele said more police resources had been allocated to the Western Cape than to other provinces. He said out of the 5,000 police officers trained in 2019, 1,200 were sent to the Western Cape and said it is the only province "that has a fully-fledged anti-gang unit".
View this post on Instagram