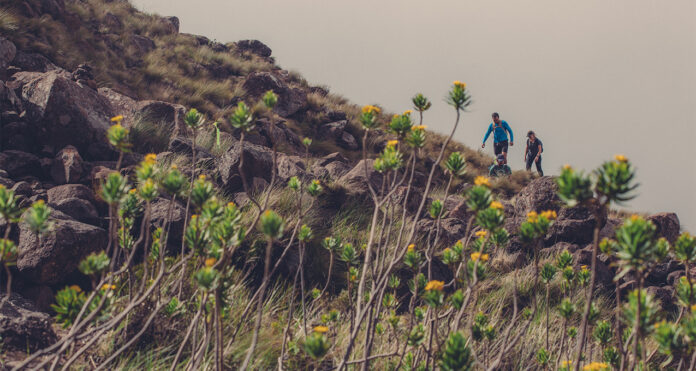 This year's Rhino Peak Challenge is all geared up to take place on 17 September, with 36 Ambassadors summiting the iconic 'Rhino Peak' for endangered species conservation.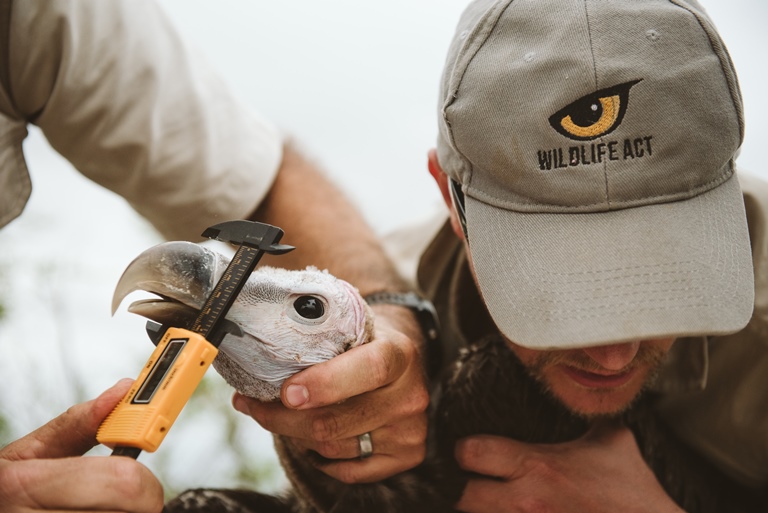 About the Rhino Peak Challenge
The Rhino Peak Challenge is a unique trail event, focusing not on victory or glory, but on raising funds for vital species conservation efforts in South Africa.
Participants have had to submit an application to become an Ambassador and are challenged to climb the 21km peak in the Southern Drakensberg Mountains and raise a minimum of R20K in the name of conservation. Since its inception in 2016, the Challenge has raised over R3.5 million for grassroot conservation organisations, including Wildlife ACT, the Endangered Wildlife Trust (EWT), and Ezemvelo KZN Wildlife. These organisations focus on on-the-ground work for endangered species, making tangible and meaningful change.
"The Rhino Peak Challenge provides critical funding to support on-the-ground, critical conservation work with endangered species in South Africa," says Wildlife ACT Co-Founder Chris Kelly. "Thank you to this year's Ambassadors to tackling this Challenge head on and all those supporting their brilliant efforts."
The Challenge has no time limit and Ambassadors may walk or run it. Over the years a number of South Africa's finest trail runners have taken on the challenge. The real focus of the Challenge is the fundraising, with Ambassadors spending time and energy on this months in advance.
Rhino Peak Challenge Ambassadors
Each Ambassador has committed to raise for their team, which will be used to support targeted Rhino, Vulture and Crane conservation initiatives. These include Project Vulture, Wildlife ACT's Rhino Conservation Programme, EWT's African Crane Conservation Project, and Wildlife ACT's Vulture Conservation Project. Funds raised will assist with dehornings, endangered species monitoring, tagging, and community programmes.
"The Rhino Peak Challenge is an exciting way to give back to a worthy cause, while highlighting the threats our planet's biodiversity is facing," says Business Development Officer at The Endangered Wildlife Trust, Tammy Baker. "We're excited to hit the ground running and use funds raised by our Ambassadors for endangered species conservation."
Visit the Ambassador profiles on the Rhino Peak Challenge website to find out more about the participants.
How to Support
To support the Rhino Peak Challenge, visit rhinopeakchallenge.co.za and choose an Ambassador to champion.
Members of the public can also get involved from anywhere in the world by participating in the virtual 2022 Global Run.
"We're so excited to see the Rhino Peak Challenge go global this year," says Challenge Organiser, Spurgeon Flemington of Running Man Adventures. "Participants can do any distance of their choosing – there are no time limits or restrictions. The intention is to get people involved in any way that works for them, and of course, raise funds for a very worthy cause."
To enter, participants will need to donate an amount of R100 or more as an entry fee and select a preferred challenge from those listed on the website. All entrants into the RPC Global Run will go into the draw for a wide range of stunning lucky draw prizes and the more you donate the greater your chances of winning a prize. To sign up, visit https://rhinopeakchallenge.co.za/global-rpc.aspx.
Watch the Rhino Peak Challenge video: