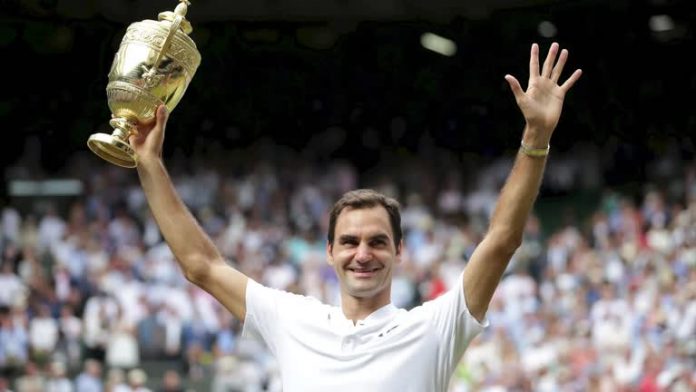 (Reuters) – Roger Federer's decision to retire may not have come as a surprise to the tennis world but Thursday's announcement was still met with an outpouring of sadness as current and former players celebrated one of sport's greatest athletes.
Heartbreak and goat (Greatest Of All Time) emojis filled social media after the 41-year-old Swiss (who also holds South African citizenship) posted a lengthy letter saying he was finally hanging up his racket after 24 years on the Tour (and more than 1,500 matches), with next week's Laver Cup in London set to be his ATP swansong.
Federer was the first player to win 20 Grand Slam titles but has since seen his record broken by Rafa Nadal (22) and Novak Djokovic (21) as the 'Big Three' fought epic encounters on court that headlined the sport in the 21st century.
He was just 21, in 2003 when he won his first Wimbledon title, and he went on to compete in 21 out of the following 28 Grand Slam finals.
"I wish this day would have never come. It's a sad day for me personally and for sports around the world," Nadal said on Thursday evening.
Nadal has played Federer 40 times while Djokovic has faced him 50 times as the trio battled for supremacy, elevating the sport to an incredible new level.
Federer said it was a "bittersweet decision".
In a long four-page statement, he said: "Today I want to share some news with all of you… As many of you know, the past three years have presented me with challenges in the form of injuries and surgeries. I've worked hard to return to full competitive form.
"But I also know my body's capacities and limits, and its message to me lately has been clear.
"Tennis has treated me more generously than I ever would have dreamt, and now I must recognise when it's time to end my competitive career…"
The gifted sportsman, whose mother Lynette was born and brought up in SA, said he will play tennis in the future but won't compete in Grand Slams or go on tour.
He said: "This is a bittersweet decision because I will miss everything the tour has given me."
Federer shared how he fell in love with tennis as a kid, when he was a ball boy growing up in Basel, revealing: "I used to watch the players with a sense of wonder. They were like giants to me and I began to dream."
Federer – who was ranked number 7 this year – thanked his parents, sister, former coaches and "amazing wife" Mira for a career that was full of highs. He became the world's highest paid athlete in 2020.
His Roger Federer Foundation has raised more than $50 million and since its launch, has educated 1.5 million children in Africa, including in South Africa.
Federer paid tribute to his competitors, saying they "battled fairly, with passion and intensity", and he paid tribute to his fans saying:
"Above all I must offer a special thank you to my unbelievable fans. You will never know how much strength and belief you have given me… without you, that success would have felt lonely, rather than filled with joy and energy."
Federer said he considers himself "one of the most fortunate people on Earth" and ended his statement: "Finally, to the game of tennis: I love you and will never leave you…"
Wimbledon – where he won a Men's record eight titles, said: "Roger, Where do we begin? It's been a privilege to witness your journey and see you become a champion in every sense of the word.
"We will so miss the sight of you gracing our courts, but all we can say for now is thank you, for the memories and joy you have given to so many."
Rafa Nadal's full response:
"I wish this day would have never come. It's a sad day for me personally and for sports around the world. It's been a pleasure but also an honor and privilege to share all these years with you, living so many amazing moments on and off the court.
"We will have many more moments to share together in the future, there are still lots of things to do together, we know that. For now, I truly wish you all the happiness with your wife, Mirka, your kids, your family and enjoy what's ahead of you."
SA'S Gary Player pays tribute to Roger Federer: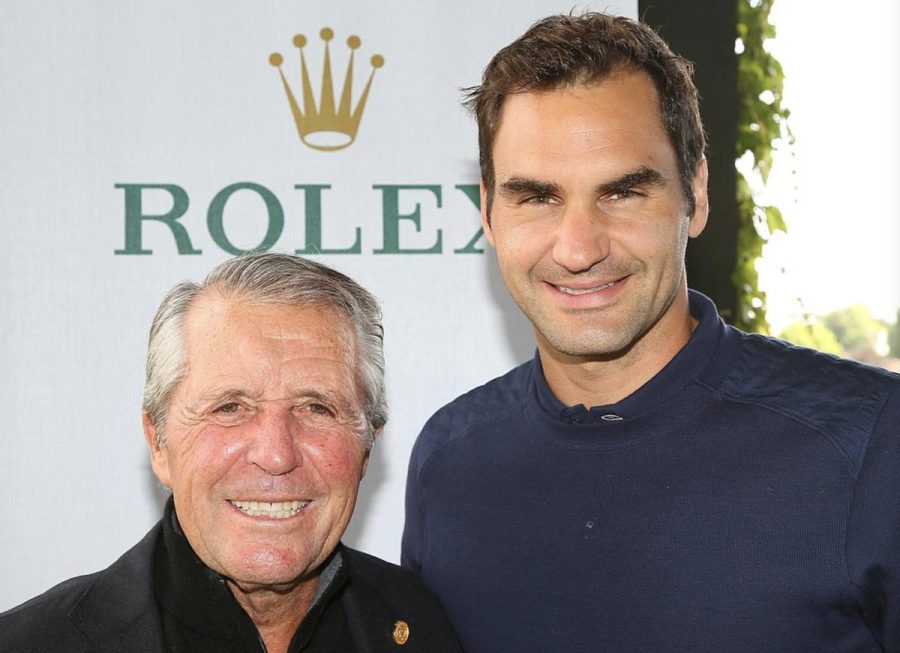 South African golf legend Gary Player paid tribute, saying: "We all know Roger Federer is one of the greatest to have ever graced the court, but there has never been a finer gentleman who has shown such incredible respect for any person who has crossed paths with him.
"We have a tendency to judge sportsmen solely on their athletic ability but it is equally important to remember how they conduct themselves when the chips are down. Nobody showed more class than Roger did, regardless of when he was winning or losing. He is the GOAT on and off of the court."
To my tennis family and beyond,

With Love,
Roger pic.twitter.com/1UISwK1NIN

— Roger Federer (@rogerfederer) September 15, 2022
— Roger Federer (@rogerfederer) September 15, 2022
"We'll be seeing him again"

In 1998, a 16-year-old named @rogerfederer won our boys' singles title. The rest is history…

Head over to our YouTube and go back to the start of a journey like no other ✨

— Wimbledon (@Wimbledon) September 15, 2022
So grateful for this moment ❤️#Wimbledon | @rogerfederer pic.twitter.com/ECe89cFmQS

— Wimbledon (@Wimbledon) September 15, 2022
So grateful for this moment ❤️#Wimbledon | @rogerfederer pic.twitter.com/ECe89cFmQS

— Wimbledon (@Wimbledon) September 15, 2022
From one legend of the game to another 🤝 @rogerfederer | #RForever pic.twitter.com/j36ugRxF2x

— ATP Tour (@atptour) September 22, 2022