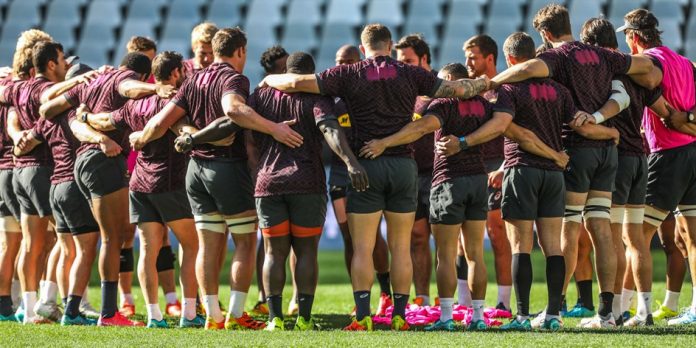 SA Rugby has issued a statement, on Saturday evening, responding to "unsubstantiated allegations" of failed tests for recreational drugs by Springbok players. The rumours are circulating among members of the media.
"Disappointingly, these allegations have already appeared online despite the absence of any evidence to support them," said the statement.
SA Rugby says it has consistently advised all inquiring media that no such reports have been received by SA Rugby or any player from the only authority permitted to perform such tests, the South African Institute for Drug Free Sport. (SA Rugby does not conduct its own tests.)
The statement comes following an SARugbymag report that Sunday newspaper Rapport is poised to publish allegations that several Springbok players tested positive for cocaine.
SARugbymag says "sources have confirmed that SA Rugby is seeking a legal interdict to stop the story which it believes has no foundation".
SA Rugby says that despite the absence of any such reports, players and management in Argentina have been contacted to "tell their story", which has been "distracting and destabilising the entire camp" in the build-up to today's Test against Argentina in Buenos Aires (scheduled to kick off at 21h10).
The statement says: "SA Rugby wishes to repeat that it has no evidence of any adverse analytical findings for any kind of drug – be it performance enhancing or recreational – by Springbok players and regards the publication or the threat to publish such allegations as a deliberate attempt to sabotage the team's preparations."
The South African team has been battling bad press since arriving in Argentina. Elton Jantjies was sent home from Buenos Aires after it was reported in Rapport that he had allegedly engaged in an affair with the team's dietician Zeenat Simjee.
After an avalanche of jokes, memes and outrage – including his wife's accusations that the Springbok management was to blame for not providing a suitable environment to prevent affairs taking place, Jantjies said:
"I am aware that newspaper articles about my recent behaviour caused a lot of disappointment, distress, and anger to many people, and I apologise unreservedly to everybody I hurt or disappointed, my teammates, the Springbok management team, and SA Rugby. I also want to apologise to the management and squad of my club in Japan, NTT Docomo Red Hurricanes.

"I sadly let myself, my family, and the rugby-loving people of this country down, and I deeply regret my actions. I did not do the Springbok jersey proud. I take full responsibility for my actions, and I am serious about doing everything in my power to change my behaviour.

"I want to restore the confidence those closest to me once had in me and win back the trust of the public. I hope that I can rebuild those relationships that got damaged or broken."